Move Over, Manhattan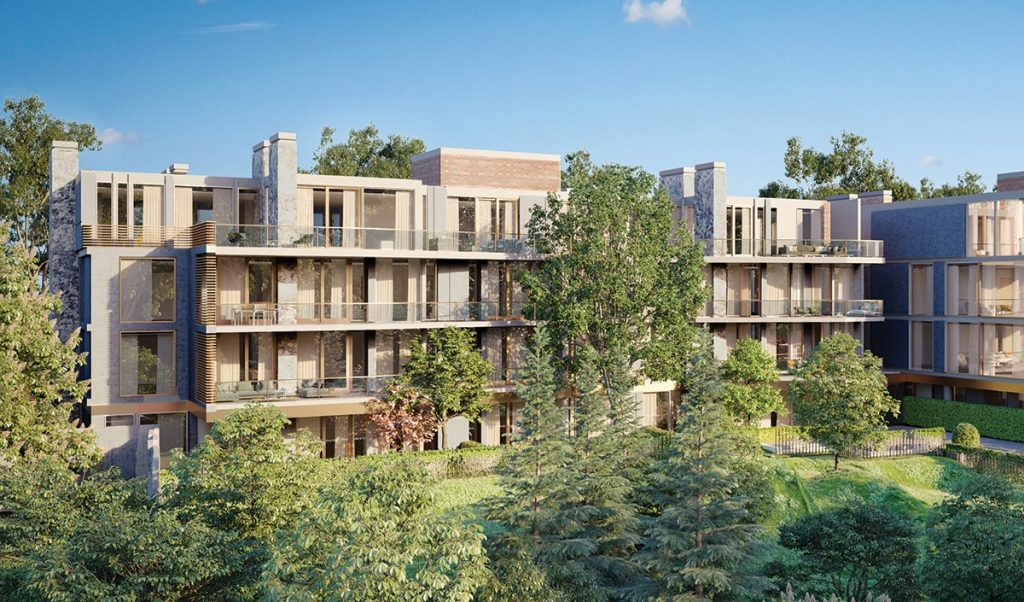 The luxury, understated elegance and style we've come to associate with high-end Manhattan condos now have an address in Toronto.
No. 7 Dale is going to turn some heads.
Deemed one of the very few "ultra-luxury" properties in Toronto, this 26-unit, two-building residential property overlooking the Rosedale ravine rivals high-end Manhattan condos in style, spirit and bespoke luxury. Beyond the cachet of a coveted Rosedale address, No. 7 Dale presents a once-in-a-lifetime buying opportunity. Due to the neighbourhood's Heritage designation, No. 7 Dale will be the first and last development of its kind in Rosedale.
The significance of this has not been lost on the illustrious team behind the project. Globally renowned Canadian talents Siamak Hariri (Hariri Pontarini Architects), Alessandro Munge (Studio Munge) and Janet Rosenberg (Janet Rosenberg & Studio) were hand-picked to make a bold and unprecedented mark on the world of luxury condominiums.
"The combined vision and unparalleled expertise of Siamak, Alessandro and Janet will translate into an elevated lifestyle experience unlike any other residential property in the city. It will perfectly encapsulate the highest standard of luxury, fit for Rosedale," says Josh Shteiman, VP of Development at Platinum Vista, the firm behind No. 7 Dale.
For Mr. Hariri, the two connected, low-rise boutique buildings that form No. 7 Dale represent the culmination of years of planning and research. "Our main goal was to create a bespoke luxury residence that would blend effortlessly into the Rosedale community. My vision was to honour the neighbourhood's storied architecture and lush surroundings, while enveloping residents in a feeling of luxurious sophistication, with views of century old trees and enchanting historic homes" he explains.
The thoughtful interplay of history and modernity is evident in every interior. Each residence boasts floor-to-ceiling windows, smooth 10-foot clear ceilings and an airy, open floor plan that seamlessly integrates with the outdoors to create sun-drenched, boundless spaces. "Every interior is crafted under our philosophy of wonder and discovery, with an emphasis on the simplicity and elegance of modern design. " says Mr. Munge.
To exude warmth and welcome, Studio Munge opted for a soft colour palette and stone accents. The studio's choice of "super-luxury" finishes — kitchens by Dada and closets and millwork by Molteni & C. — are new to Toronto, developments and typically reserved for New York City's most prestigious addresses. Lavish details, such as oiled oak flooring, expansive glass fireplaces and luxury appliances further conspire to make No. 7 Dale an oasis in the city.
When considering the exterior design, Janet Rosenberg & Studio took full advantage of the property's dramatic location atop the Rosedale Valley. "Thoughtful planning went into the landscape design, to highlight and preserve several magnificent 150-year-old trees lining the property, to restore some of the original heritage elements, and to seamlessly integrate the project within the Rosedale neighbourhood fabric," Ms. Rosenberg says.
Set back from a quiet, tree-lined street on almost three acres of land, No. 7 Dale is perfect for those who want the privacy of a home without the property upkeep and appreciate having fine dining, art galleries and shopping at their doorstep, a scenic 10-minute stroll away.
Slated for fall/winter 2022 occupancy, No. 7 Dale represents the next chapter in Rosedale's rich history. All you need is a key.
To explore more about this unique project, visit www.7dale.com.