Lamborghini New Showroom Launch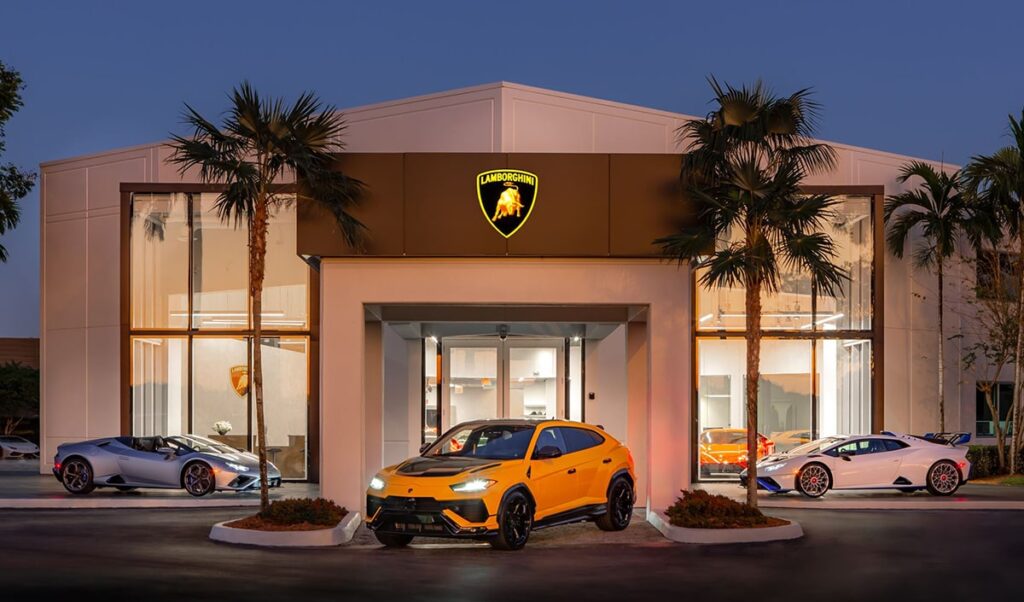 We see a few on the streets. We often see them in movies. But we frequently see them in our dreams. The luxury Italian manufacturer Automobili Lamborghini has wowed car enthusiasts and captivated the eyes of all of those who can see. Since Lamborghini's inception in 1963, more than 130 dealerships worldwide are open for business.
But after achieving a record-selling year in 2022, Lamborghini refuses to settle and kicks off a debut grand showroom launch. The drinks were flowing, the smiles were glowing, and the engines were revving at the exclusive grand reopening events that took place at Lamborghini Westlake in Thousand Oaks, Calif., and Lamborghini Broward in Davie, Fla.
Both dealerships aimed to service their respective markets. Those who attended were floored by the newly aesthetic redesign. Both showings unquestionably set themselves apart from the competition with their state-of-the-art design, balanced with a simplistic modern look.
The Westlake and Broward showrooms are meant to uphold the brand's core values and commitment to its customers and innovation. Andrea Baldi, Automobili Lamborghini Americas CEO, says, "Following the best year in terms of sales for the company in its history, Lamborghini will continue to grow and evolve in 2023."
The United States has played a significant role in Lamborghini's record-breaking success, with it being the largest single market globally with a total of 2,721 vehicles delivered in 2022 — an increase of 10% over 2021. Lamborghini intends on capitalizing in the best selected performing markets. One market is California, which represents 25% of total sales. After all, who wouldn't want to cruise through the streets with the scenic California sun shining above you? The second market is Florida, at 19%. The Westlake showroom services the north Los Angeles, Malibu and Santa Barbara neighbourhoods, while Broward caters to the southern Florida market.
With these two renovated showrooms, Lamborghini is prepared to offer a new level of customer service to those who desire the innovation, craftsmanship and premium quality materials that stay true to the finest Italian traditions.
Following both showroom events, customers have already begun placing order deliveries for the recently developed Ursus Performante at a suggested retail price of US$260,676. Those who have their hearts set on driving this visionary V8 Super SUV will have the satisfaction of knowing that it has a top speed of 306 km/h and can accelerate from 0 to 100 km/h in 3.3 seconds.
"The Lamborghini is a stable vehicle that gives the driver great confidence," Baldi says. "It is not a problem to reach high speeds. This car is very helpful in that it is more like a pilot, offering more and more confidence and support. We want everybody to feel like a pilot."
Lamborghini's reputation has always been held in the highest regard with its initial intention to compete with Ferrari when it was founded. Lamborghini has proven to be a powerhouse in the automotive industry with an instinctive mentality to not follow the trends but establish them, instead.