Porsche: Driven by Dreams for 75 Years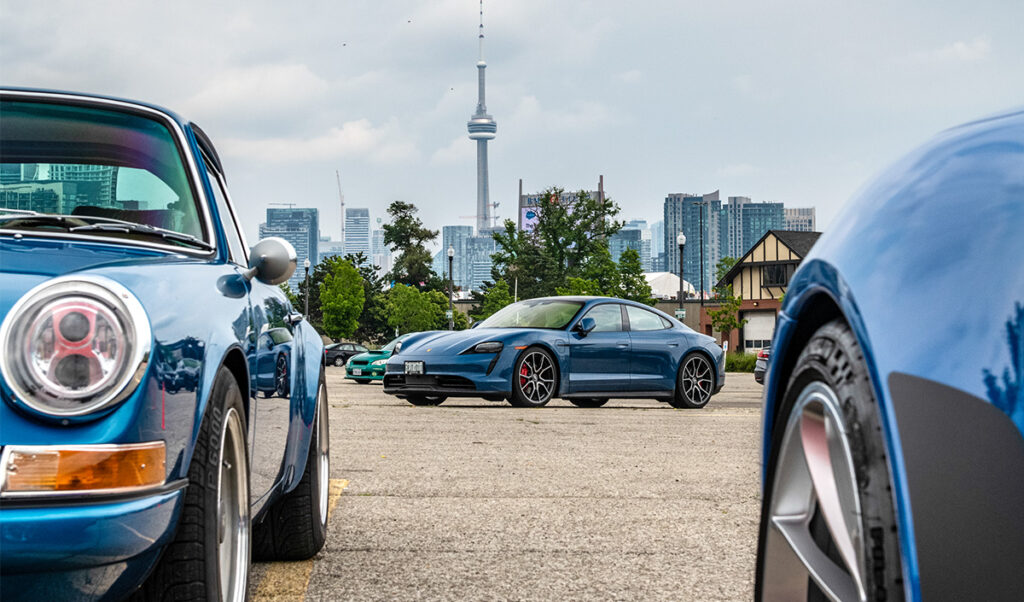 Porsche's 75-year story is a rich and colourful account of its prominence and innovation in the history of automobiles.
The Porsche brand started with a dream. Seventy-five years ago, Ferry Porsche famously said, "In the beginning, I looked around and could not find quite the car I dreamed of, so I decided to build it myself." On June 8, 1948, history was made with the Porsche 356 "No.1" Roadster receiving its general operating permit. For Ferry Porsche, his dream came true and, ever since, the brand has been "Driven by Dreams," a tagline that pays homage to the birth of the brand as well as to a firm commitment to its customers to make their dreams come true when configuring and buying their dream Porsche.
This June Dolce was invited to the exclusive VIP Passion Day event hosted at Grand Bizarre Supper Club in downtown Toronto to celebrate Porsche's 75th Anniversary, in which the brand showcased its true pioneering spirit by presenting a showroom-style roster of vintage to modern Porsche models. VIP guests were pampered with delicious appetizers, drinks, bold colours, test-driving experiences, great entertainment and iconic Porsche "flylines" — coined by Porsche designers to describe its silhouette — that classic sporty roofline that slopes down to the rear.
"PORSCHE'S VISION IS GUIDED BY TIMELESS AND UNIQUE DESIGN, PERFORMANCE AND REMARKABLE DRIVER EXPERIENCE."
Porsche Canada spokesperson Tina McMullan, who grew up near Stuttgart, Germany, the birthplace of Porsche, says, "Being a part of the Porsche team is very special. It's a connection to home." For her, "passion" is the best way to describe the brand because it encompasses all the different values that make it so distinct from other brands. "There are really three things that guide Porsche's vision. One is the timeless and unique design. Two is the exceptional performance of the car. The last is the remarkable driver experience. Innovation means it should be getting better every time, and engineering should become more intuitive. Porsche is very good at taking hold of that," she says.
The Porsche community and car enthusiasts from all over the world tip their hats in appreciation to the success of Porsche. Although Germany's a major market for the brand, the Canadian market has proven itself to be just as significant. "I don't know if it's particular to Canada, but I do feel the Porsche spirit comes alive here with the people that are passionate about wanting their performance cars. Canada is a really big market for the Porsche brand," she says.
After 75 years, what is on the horizon for the Porsche brand? Porsche aims to have more than 80 per cent of their vehicles fully electric by 2030. Porsche premiered its first all-electric model, the Taycan, in 2019. But on the eve of the 75 Years of Porsche Sports Cars exhibition, which opened at the Porsche Museum in Stuttgart-Zuffenhausen, it premiered its latest concept car, the Mission X. This is a spectacular reimagination of a hypercar, with a powerful and efficient electric powertrain.
Porsche's 75th anniversary is a rare and significant accomplishment that speaks to the brand's longstanding excellence in the automobile industry. Milestones like this are few and far between, and Porsche's remarkable legacy will be defined by its commitment to heritage, innovation and unwavering values. Porsche's secret to remaining Porsche? Its constant innovation.
www.porsche.com
@porschecanada