Cartier I Is Making A Difference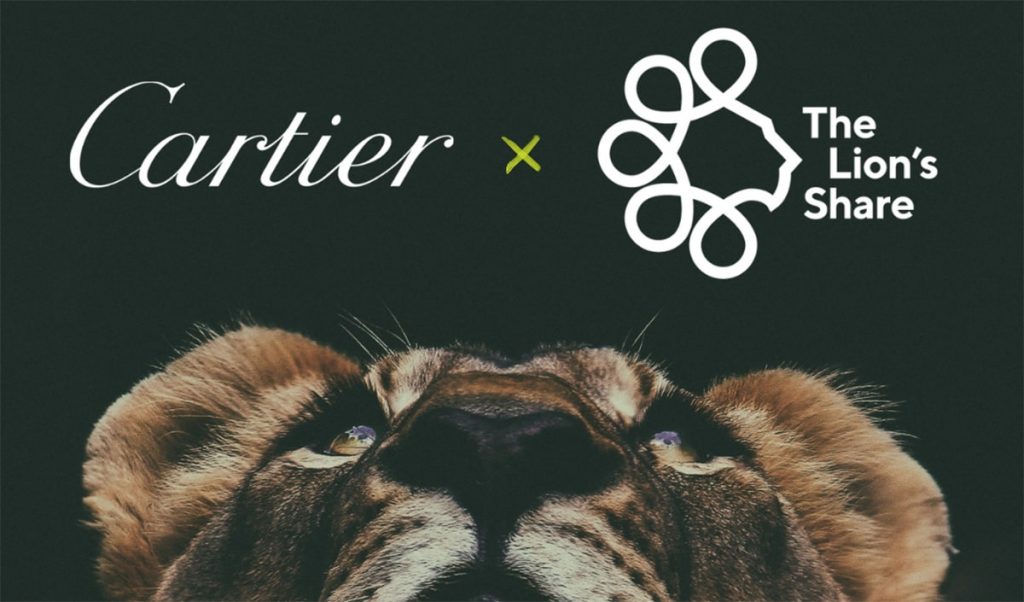 Luxury retailer Cartier is the latest to join the United Nations initiative for animal conservation.
It is most likely no coincidence that some of the world's most respected and successful companies have a deep sense of corporate responsibility, giving back to help make Earth a better place. Such is the case with Cartier, one of the world's leading luxury retailers. Cartier has become the latest global brand to join The Lion's Share Fund, a program led by the United Nations Development Programme (UNDP) that connects brands, conservationists and consumers to tackle the crises in nature, biodiversity and climate.
A coalition of businesses and UN partners, The Lion's Share Fund aims to raise more than $100 million per year within the next five years to halt biodiversity loss and protect natural habitats by asking brands to contribute 0.5 per cent of their media budget every time an animal is featured in their advertisements.
Through extensive worldwide research by the UNDP, animals are shown to appear in approximately 20 per cent of all advertisements globally, yet despite this, animals do not always receive the support they deserve. The Lion's Share Fund gives brands such as Cartier the opportunity to take urgent and significant action and play its part in protecting the planet.
"The beauty of the natural world has always been a source of inspiration and creativity for Cartier's timeless pieces," says Cyrille Vigneron, president and CEO, Cartier International. "As citizens of the world, we believe it is our duty to protect its biodiversity and make an impact on wildlife conservation."
Launched in 2018, the fund already has helped eliminate elephant poaching in Mozambique, co-financed the purchase of land for critically endangered orangutans, elephants and tigers in Indonesia and created an all-female team of forest rangers and the island's first rhino sanctuary. All of this is even more important during this challenging time in Earth's history.
"The COVID-19 crisis is a stark reminder that we ignore our disruption of nature at our peril," says UNDP administrator Achim Steiner. "But the crisis continues to show the potential of humans to act collectively, to address a shared global challenge."
According to its annual report, Cartier Philanthropy initiatives operate worldwide with more than 40 partnerships, including in 29 lower-income countries. In the past seven years, it has invested more than 65 million Swiss francs, evenly split between health, nutrition, education, and water and sanitation initiatives.