Charles Khabouth: God is in the Details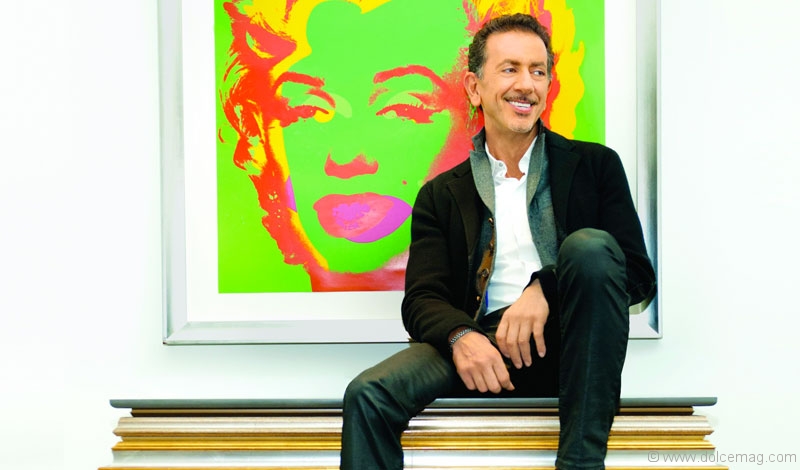 Coming to Toronto from a war-torn Lebanon where my family owned a supper club, my first job was at McDonalds. It was there that I learned the importance of teamwork and consistency. As I matured, my disposition for all things design started to seep its way into all I undertook. I like to make things beautiful. I like to serve things that taste good. One could say I was groomed to host and feed.
Canada afforded me the privilege of seeing the world. Travelling is what has inspired my vivid design and hospitality blueprints, enabling me to be an architect of unparalleled spaces that aren't just the background to an evening, but fire starters to an emotional experience. This is something I always felt when I travelled to Paris: a city that has continuously left me wanting more. Bringing a petite piece of this to Toronto was my goal with La Société.
I admit: scouring French antique markets for one-of-kind art nouveau trinkets wasn't a tough gig. One of my go-to spots in Paris is the Hôtel Costes on Rue Saint-Honoré in the 8th Arrondissement district, otherwise known as Place Vendôme. It's an unapologetically hip spot that exudes cool factor from the moment you walk in. It's a curio collection of old-world and modern Paris, crowned by the most splendid courtyard restaurant that is tucked away in the chicest of hideaways. Like Hôtel Costes, La Société transports guests to another time and place where romance and decadence are part of the landscape — even if it's just for a few hours.
Creating spaces where guests want to stay and savour is an ever-growing trend in modern social culture, as are concept spaces. I have found this to be true with our most recently launched restaurants, Patria and Weslodge. Like La Société, Patria, which serves up authentic Spanish flavours, and Weslodge, our interpretation of a modern saloon, take great care in sourcing recipes and design elements that elevate the experience. They say God is in the details, which is why we searched for countless hours in obscure antique shops to acquire a variety of vintage crystal glassware and aged silver trays on which to serve Weslodge's throwback-inspired cocktail menu. Cocktail culture has seen a revival with a focus on a more gastronomic approach to libations and ingredients. It is these enhanced particulars that make a brand resonate with your audience, whether it concerns nightlife, cuisine or cocktail.
Engrained in the DNA of any successful property brand is the ability to completely turn expectations on their head. Creating a "game changer" property is more than just setting the bar high, it's about being authentic in the quest while reshaping people's ideas and eventually redefining what they thought could possibly be. It's something I have always strived to achieve, whether it was with Ivory, Toronto's first real supper club in the '90s, or INK's hotel and residence project, Bisha — a brand we will take global.
I like to provide experiences that ooze atmosphere and great memories in the making. But this isn't something that always came easy to me. And it still doesn't, which is why this business will always keep me on my toes. A question I am often asked is: if I weren't in the career I am in today, what would I be doing? The answer is that I can't possibly imagine another life than the one I have RSVP'd to. Which is why, I guess, this life chose me.
---
Charles Khabouth
Guest Entrepreneur Editor
As the founder and principal of INK Entertainment, Charles Khabouth has blazed an entrepreneurial path since the 1980s, fuelling Toronto's hospitality and entertainment scene over the years with hugely successful hot spots. From his forays into nightlife, which include Spice Route, Cube and Uniun, to urbane restaurants Weslodge, Patria, the Storys Building and celebrity haunt La Société, Khabouth's strategic and trail-blazing feats are embossed in the philosophy of INK, a leading Canadian entertainment and hospitality company. The anticipated Bisha Hotel & Residences marks his recent venture into luxury living.
www.ink-00.com
Photo by Paul Alexander