Sotheby's Vintage Wine Auctions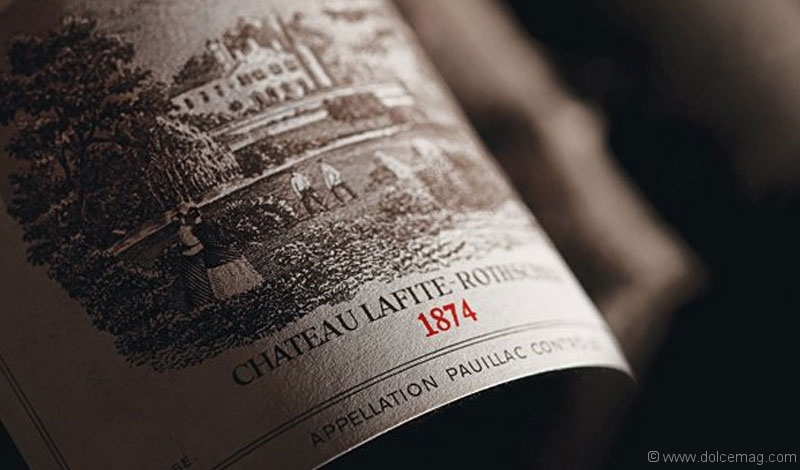 Indulging in something "with a richness and hedonistic sensuality that is sublime" is what Jamie Ritchie describes as one of life's greatest joys. As Sotheby's senior vice president and head of wine, Ritchie knows that a good, quality bottle leaves a lasting impression on your palate. With a combination of maturity, depth and finesse, vintage wine is what wine lovers distinctly select for the perfect sip.
"Generally, buyers look for mature wines to drink now, and younger wines for investment," says Ritchie. Whether you decide to uncork an aged bottle of wine for a casual dinner or a grand celebration, owning your own wine collection ensures that you have access to first-class bottles that you can enjoy today or years down the road with friends and family.
"At Sotheby's, we inspect each bottle of wine to make sure that it is authentic and in good condition," says Ritchie of the international auction house. "The collector is then confident in their purchases." Sotheby's Wine is a retail business and auctioneer, hosting international auctions that garner knowledgeable wine lovers from around the world.
Sellers of wine collections want to reach a wide audience and maximize every bottle's value. Sotheby auctions meet their expectations due to the company's attractive reputation and increasing popularity. "We have seen a much wider geographic diversity, with Asia becoming far more important, along with new buyers from South America," affirms Ritchie. "We also continue to see new North American buyers coming into the market, so our buyer base continues to expand."
What makes a vintage wine valuable is the combination of necessary components that craft its memorable taste. Complexity, power and concentration are among the qualities that a wine connoisseur looks for when purchasing a bottle or a collection. Keeping quality wine sealed for many years makes every sip that much more extraordinary when it's finally opened. "Some wines just have so much appeal, that when you catch them on the right day, a bottle goes down very quickly, indeed," says Ritchie. Some of the bottles Sotheby's carry  are from renowned châteaux such as Mouton Rothschild, Lynch-Bages, Margaux and Haut-Brion.
Knowing how to properly store wine is important when spending money on a bottle or collection. Many wine collectors buy for long-term aging, but if kept in poor conditions, the taste and value of the wine can depreciate. Light, humidity, and temperature all play a role in the conservation and aging process. Ideally, wine should be kept in the dark, at 13 degrees Celsius, and with 60 – 80 per cent humidity so that it doesn't dry out.
Sotheby wine auctions will take place on various days from September to December this year, in New York, Hong Kong and London. With vintages more than a century-old and exclusive collections, Sotheby's auctions will draw many people in for a celebration of the sweeter things in life.
AUCTION HIGHLIGHTS
• Sotheby's global wine sales totalled $37,313,989 in 2010, with a 94 per cent increase in just one year. Hong Kong was the most successful in sales, followed by London and then New York.
• Selling wine in the three major auction centres of New York, London and Hong Kong, Sotheby's $37.3 million total is the highest for any auction house selling in those centres.
• Robert Sleigh was announced as head of Sotheby's Wine, Asia, and Michelle Chan as its wine specialist. Since they were appointed in July 2010, Sotheby's has been considered the only international auction house in Hong Kong with a fully staffed wine business and experienced wine specialist.
• On October 2, 3, 29, and 30, 2010, some of the greatest wine collections will be auctioned in Hong Kong. Some auctions are estimated to raise anywhere between $3.5 – 5 million.