GS Design Leading Interior Design in China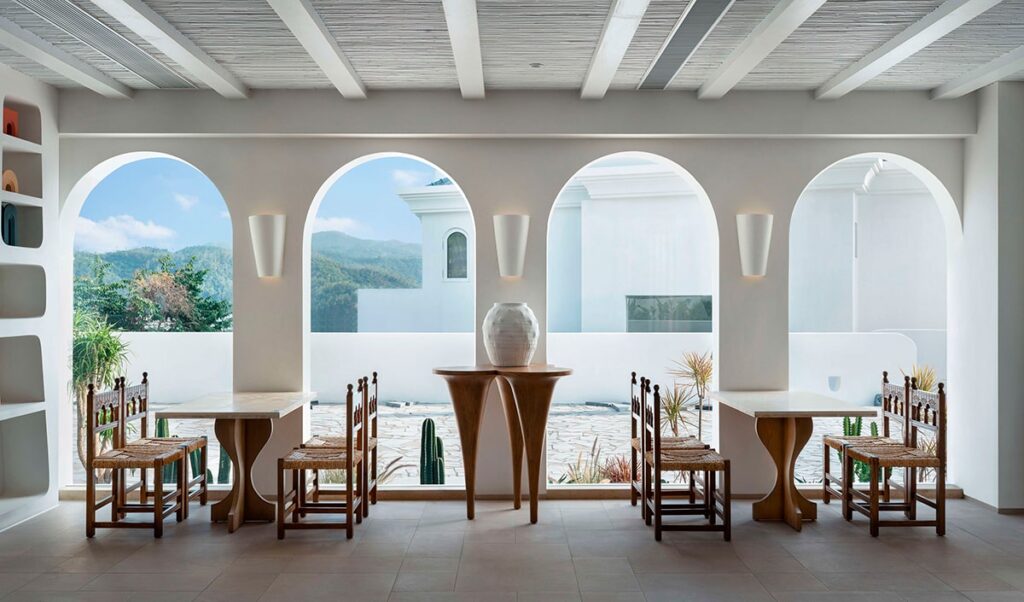 Interior design visionary GS Design is one of China's leading interior design firms. The firm was co-founded by several young designers in Shenzhen, China, in 2014 and has been making waves in the industry ever since. With a focus on providing incredible interior design for both domestic and commercial projects, including boutique hotels, stores, offices, clubs, villas and more, the design firm has become known for its innovation. Using their creative and advanced artistic abilities, GS Design is composing spaces with unlimited possibilities.
The firm's design-first approach focuses on exploring the potential of architectural space while taking inspiration from local culture and applying strategies based on interdisciplinary collaboration. There is a strong focus on the relationship between building materials, techniques and details that highlight natural elements, such as light, shadow and form. "We are devoted to interpreting the close connection between human, space and nature, and creating unique 'art spaces beyond life'."
The Miyue • Blue & White Cliffside Resort is a brand-new development by GS Design that is located in Shenzhen, China. With breathtaking mountain views on the south coast of China, inspiration is taken from the beautiful landscape, and a white colour palette is brought throughout the project. This white colour palette creates a sense of aesthetic clarity, which perfectly complements the exquisite blue sea and sky surrounding it. The resort is made up of 25 rooms, all of which have a unique interior design that has a continuous core element of the different caves and baths that act as a frame for the views of the stunning landscape.
With their innovative eye for design, they have realized a building with a series of minimalist spaces for guests. This simple and uncluttered style, using natural materials, reflects the environment and atmosphere of the surrounding landscape. The goal of this project was to create an experience that was more than just visual but rather would connect guests to the nature around them. Focusing on a "spatial experience", the designers are redefining the expression of an "elegant vacation" as they perfectly marry the environment and brand values. The idea of an "elegant vacation" is that of space design. The building itself has the base tone of a pure elegant white, then it is combined with the blue sea and sky, which give off a relaxed feel of an exotic vacation as if you were fully immersed into nature.
This incredibly idyllic space is just one of the many beautiful creations by the budding design firm.