Richard Librach: Bringing Passion & Emotion To His Artistry With Architecture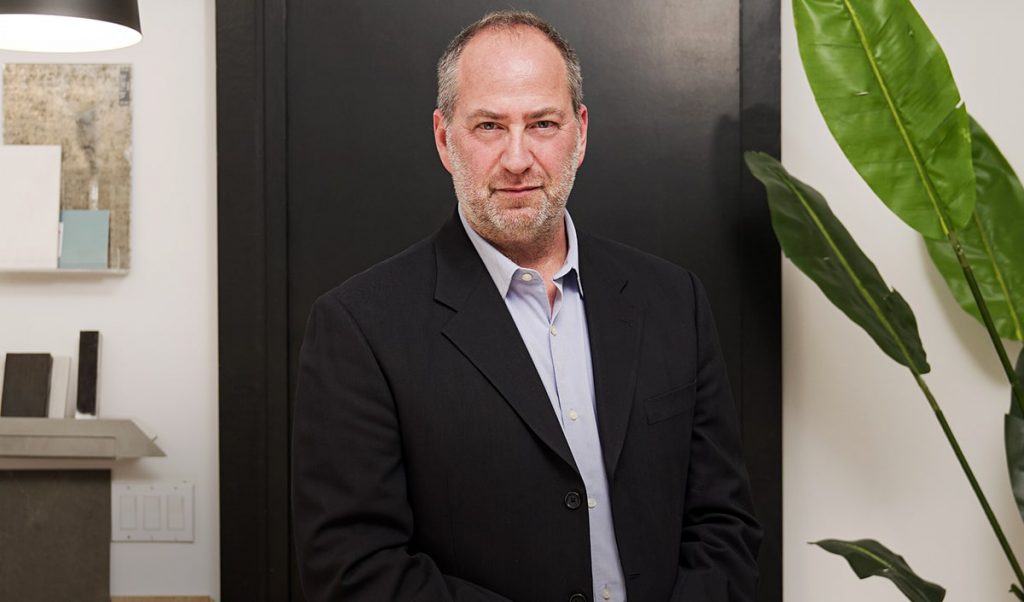 One of Canada's top architects allows us inside his emotional perspectives used to create his visions of form and place.
It is one of the most unifying things about people; we all have an interest in it, and most certainly have something to say about it — architecture. We love that building here, or we hate that building over there. Or, in private at home after a party, with comments ranging from, "That's the most spectacular home I've ever been in," to "Aren't there city bylaws against something like that?" Architecture sparks opinion. And, people love their opinions.
Perhaps it is because architecture is all around us and speaks to us. Whether we realize it or not, architecture is part of our daily visual. It's static, it's permanent and it surrounds us. Architecture is just there. One of the Renaissance's most renaissance men, Johann Wolfgang von Goethe, once said about architecture, "Music is liquid architecture. Architecture is frozen music."
Richard Librach, one of Canada's most prominent architects, has a few things to add to that, as one of the most learned professionals to speak about our obsession with architecture.
"I noticed a big shift in the public conversation during the museum-building phase, such as the Centre Pompidou in Paris or the Royal Ontario Museum addition in Toronto, buildings for displaying public artifacts, where modernism collided with the traditional," says Librach. "As people started to experience public buildings in a big way, there began a debate about the building being a piece of design by itself or as a vessel for what's inside. People were travelling more, and the internet brought imagery to us. The globalization of imagery gave people ideas about the possibilities of architecture."
"Great Space Effects Us To Do Better, To Inhabit It And To Do Better For Ourselves"
Over the course of the last 25 years, Librach has risen to the top of his profession, recognized for his design brilliance and his sleek, modern and contemporary approach in distinctive residential and commercial architectural expression. He is known for taking a consultative approach to his projects, where he seeks a collaboration of discovery with his clients in order to reflect their actual needs and lifestyles. "My role is to hold up a mirror to the client and ask if they want to continue to live the same way, or explore other ways," says Librach.
"My role is also interpretive and to listen to what they're saying and getting them to express what they really need and then making suggestions to them. People need a bit of the familiar before we go further, so I try to make them aware of where we're going in order to achieve the right balance to transcend a problem."
Librach's vast experience with a full array of clients throughout his career means he understands those who may find the idea of redesigning their current home or getting ready to build a new family home a somewhat intimidating process. To ease fears and to make its clients a full partner in the process, Richard Librach Architect offers a comprehensive consultation package to clarify its mutual vision and give clients a full understanding of the process they will undertake.
The consultation package includes in-home consultation, scope of work and design solutions for consideration, a project timeline and budget, a customized project feasibility guide and a preliminary sketch design. The result is that there are no surprises, which can make the entire process an enjoyable one, so every project is as distinctive as every client.
"I'm always looking for what is the culture of the client and the way they live, and how that translates to the site of the home. That affords the possibilities to express architectural language. You make ways to allow all of the elements in, so each project is different and unique," says Librach.
It is both illuminating and enlightening to get a deep perspective on architecture from one of the masters. The artistry and creativity that Librach brings to his craft are to be treasured and admired, illustrating to us all the wonders of possibility the discipline can provide and, once again, sparking individual opinions on something that is all around us. Few elements of our physical world prompt the emotion that architecture does.
"I believe architecture is a simultaneous merging of functions," says Librach. "How a building performs, how it inspires and how it impacts you — that is an esthetic, psycho-emotional response. Great space effects us to do better, to inhabit it and to do better for ourselves. It merges art, logic and emotion, allowing us to feel comfortable about ourselves in the familiar, yet explore the unfamiliar. It's like being under a warm blanket in front of a fire with a winter storm outside our window. That engages all of our senses. Through materiality and with light is our need to feel connected to our exterior environment, yet with the comfort of our interior bubble."