Carla Coulson: Journey To Joy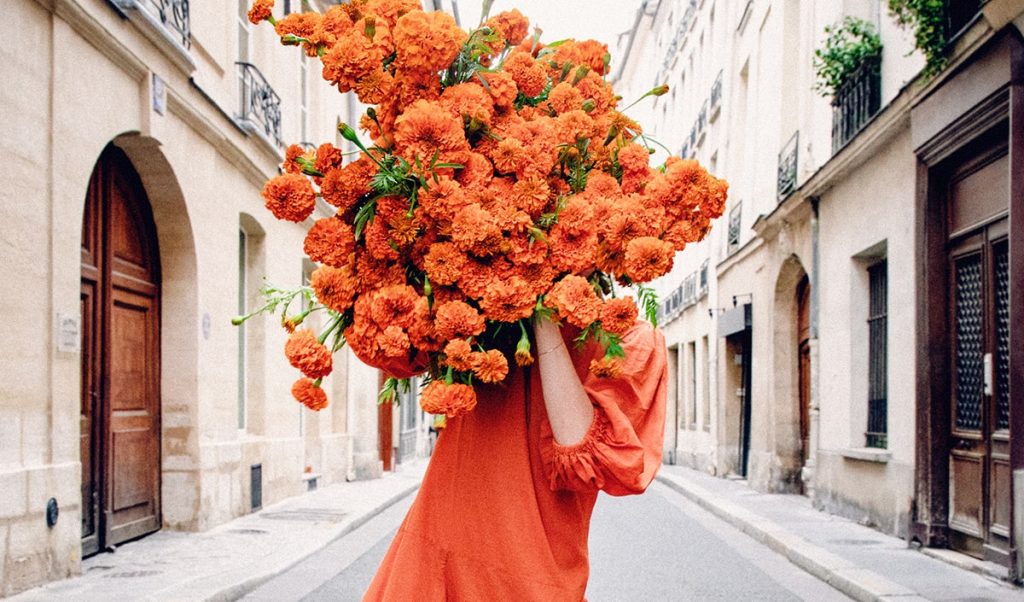 If you spend your twenties starting and building a business, then turn it over for more than $1 million less than a decade later, you might think it would make you happy. Who wouldn't? But Carla Coulson learned that money can't buy you love, adventure, community and passion for your work.
It's not as if we get a blueprint for our lives when we are born. We have to make the journey ourselves to find our passion, but many of us just don't know how, and so we take whatever comes along. That's what happened to Carla Coulson, when she started working in sports marketing in Australia and ended up becoming a partner in a new business, which was fun in the beginning, but not so much as the years passed. "This happens to many people: we get messages that we're unhappy, but we just keep ignoring them," says Coulson. "I got to the point where I really hated my life."
Then Coulson had a watershed moment. About 20 years ago, she walked into her local Thai takeout restaurant. They congratulated her and gave her a small jewelry box: she had won Client of the Year for eating more takeout than anyone in Darlinghurst, a suburb of Sydney. "I sat in my car and sobbed up 10, 15 years of unhappiness and discontent," she says. She just knew she had to go; she wasn't even afraid anymore. And so, she hopped on a plane to Italy. When she arrived in Florence, she fell in love with the city and decided to stay, taking a photography course. "I didn't know anything about photography," she says, and even after the course ended, she kept taking photographs. And when a woman she lived with suggested she become a photographer, she thought, OK, I'll try. "I had a beginner's mentality, and it allowed me to be free," she says.
Coulson started working for magazines like Harper's Bazaar and Gourmet Traveller, then published her first book, Italian Joy. But she still wasn't living her best life. With life coaching, she realized that she was caught in a trap with fearful old beliefs that if she became a successful photographer, she would return to her old story of building a successful business, but she wouldn't have any creativity or joy. And so, she says, she played it small.
Enter the second watershed moment. Coulson was diagnosed with three auto-immune diseases: alopecia, a thyroid condition and lichen sclerosis. She was scared and endured many visits to different doctors. In the end, she chose to work with a naturopath, changing her diet, managing stress and the way she lived her life. "Working with a naturopath changed everything," says Coulson. "I don't have alopecia, I don't have a thyroid condition and I don't have lichen sclerosis now," she says, which she admits is pretty amazing. She started getting support, with staff to help her and manage her life. That changed everything, and that is when her business really took off. "Now, for me, I see every crisis in my life as a gift — to change something or to do things better," she says.
Coulson parlayed that "aha" moment into her most popular photography series, Young Girl in Bloom, which she started in 2015, after she moved to Paris in 2005 with her partner, Francesco. The series features huge bunches of beautiful flowers in season. Last year, she added a new photograph, "Centred in Self," which is a girl covered in take-your-breath-away blue hydrangeas.
"How precious in a world where we're just so productive … is the art of doing nothing"
For Coulson, photography is almost a homecoming for her soul. She grew up moving a lot, as her father, a bank manager, moved around Australia every few years. All those moves weren't easy for her, and, in fact, these lost years ended up becoming inspiration for everything, including the Young Girl in Bloom series, and everything she's done since then to help find her way home again, to a place that feels authentic to her, she adds.
Wanting to share what she has learned, Coulson is now a life coach, putting together courses on her website, reconnecting women with their passion, creativity and joy. She really wants to address the problem that many women have of just going about their lives automatically, starting things and not finishing them. "We think there's something wrong with ourselves, but often we start things that we don't care enough about," she says. "I like to do the litmus test on myself — can you be excited about this for the next two years or three years? Because most of the projects that you work on, sometimes they take a year to come around before you do them."
Coulson is working on a new series of photographs about the stages of the evolution of women, which she started last year in Greece. "If I can, I would love to launch it in September or October this year — if I put my head down and really focus on finishing it," she laughs. "And I'm very lucky to have a gallery in Toronto, On the Wall Framing, that represents my work in Canada."
Asked what la dolce vita means for her, she replies that it is actually dolce far niente, the art of doing nothing. "How precious in a world where we're just so productive, what a sweet thing it is, the art of doing nothing," she says. And, as for her idea of an ideal day, she just wants to do the things she loves and enjoy the people around her. "Having time out, creating and taking pictures, being with family and friends," she adds. And, for the animal lover in her, "Taking time to be with the animals."
www.carlacoulson.com
@carlacoulson
Interview by Estelle Zentil