Larry Rosen
Harry Rosen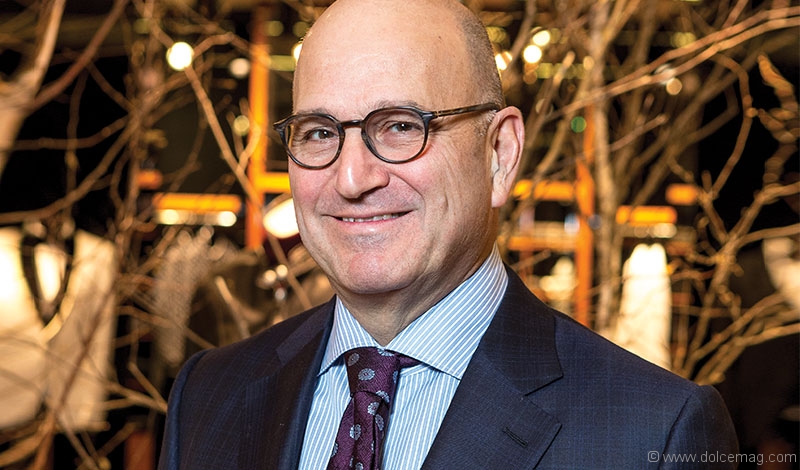 Larry Rosen
CEO, Harry Rosen Inc.
When you think about it, there are very few retailers recognized across Canada by just a single person's name, and when you mention the name "Harry," most people immediately think of Harry Rosen, the internationally famous men's clothier.
For the past 20 years, Harry Rosen has been run by his son Larry, who (after a brief stint as a lawyer) joined the company as his father was starting a countrywide expansion. In 1997, Larry took over as president and COO, and in 2000 he became CEO of this most iconic Canadian retailer.
"I have been a buyer for the company, ran the company's marketing and was vice president of corporate affairs," says Larry. "And in retrospect, I'm very grateful I experienced so many different aspects of the company and am able to work with so many outstanding executives. In fact, of our 900 full-time employees, we have 85 who have been with us for more than 25 years and we are very proud of that."
But what makes Harry Rosen so successful and a staple of Canadian retailing for so many decades when so many other stores have simply disappeared? Perhaps it's the unique understanding of the business and the customer that is the Harry difference.
"Of all businesses out there, retail is the most changing because the consumer is always changing in the way they want to shop and react to merchandise and fashion," says Larry. "Our brand is about men and understanding men, but men can be 22 or 65, so we have to understand all aspects of their lives and the various stages of their lives, and I think we do that as well as anyone."
Being the son of the founder of the company, and one of Canada's most famous men over the last 50 years, is something Larry embraces — and it is clear by how he speaks about his father he has the utmost respect for him.
"Dad is 85 and full of life and energy and he truly is one of a kind, they broke the mould with him," says Larry. "The best piece of advice he ever gave me was to not expect to be him, to be my own type of leader and CEO. I very much took that to heart, it would never have been possible to be 'mini Harry,' and trying to be exactly like a one-of-a-kind personality would never have worked with me."
"I wish I had foreseen the magnitude to which the Internet, electronic devices and mobile communications would impact our world"
Changemakers in our world have that innate ability to influence and lead, almost as if they have a different take on the world and their place in it. When you speak to Larry and listen carefully, he rarely talks about "selling clothes" — not what you would expect from a clothier. This reflects how he describes his business.
"We're in the business of assisting men in developing a confident personal image for any time, any place or any occasion," he says. "And you'll notice there is nothing about selling clothes in that description. It's about image. We'd all love to say image doesn't matter but in reality it does. So we're in the business of assisting men to develop that confident personal image that assists them in so many different aspects of their lives."
One of Larry's most passionate beliefs is in building long-term relationships — with customers, vendors, suppliers, banks, landlords and every other person his business touches.
"We developed a mission statement a few years ago," says Larry. "Our statement was, 'To inspire long-term relationships based upon loyalty, expertise and trust,' and we live that every day. We invest in training of our clothing advisors, as we like to call them, and I would submit there is probably no other retailer in the world that trains its people as much as we do and it makes a huge difference."
The future is bright for Harry Rosen, with a major renovation of the Bloor Street store planned, some work in other stores across Canada, possibly some acquisitions and, Larry says, international expansion is on the horizon. They are also working on a 'Virtual Harry' initiative, whereby their busy customers who don't have time to come into the store can chat online with their personal clothing advisor.
When asked if there was something he wished he knew 20 years ago, Larry replies as so many of us have: "I wish I had foreseen the magnitude to which the Internet, electronic devices and mobile communications would impact our world."
The qualities of Larry Rosen and the Harry Rosen business can best be summed up by having an absolute inner sense of retailing, a passion about the customer and the ability to spot trends before they happen. As it's been said before, "there's just something about Harry."
photo by jesse milns