Calin Rovinescu
Air Canada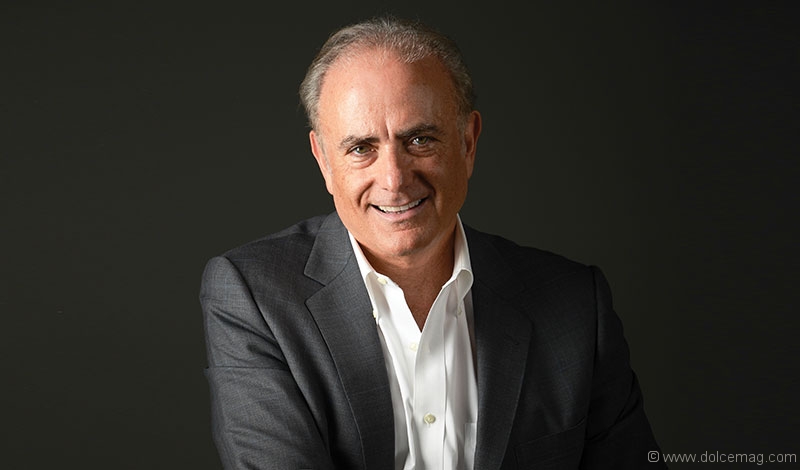 Calin Rovinescu
President and CEO of Air Canada.
Sometimes it's hard to remember just how serious the financial crisis that hit the world in the fall of 2008 really was. Entire industries, such as the automotive sector, were under serious threat of failing altogether. Another industry that faced a life-and-death struggle was the airline industry, as companies tightened rules on business travel and families put aside those vacation plans.
It was at this key moment on April 1, 2009, that Calin Rovinescu took on the job as president and CEO of Air Canada. As the saying goes, "timing is everything." He was the first Canadian president of Air Canada since Claude Taylor in 1992.
"When I originally took the job, the economy was in a slump and airlines around the world were struggling, so my immediate task was to stabilize the company," he says. "Since then, we've grown much stronger and advanced the company well down the path to long-term, sustainable profitability. Today, our team's focus is more on opportunities to refine our service and grow our business, particularly international expansion."
Canada can be extremely proud of what this changemaker has accomplished in his seven years of piloting Air Canada. It has become one of Canada's most successful international businesses. It has also become a global brand ambassador for the country. There is not a 21-year-old kid, backpacking around the world for the first time at some faraway airport, who sees the maple leaf on a big Air Canada jet and doesn't feel like they are seeing a piece of "home." Air Canada has that type of emotional impact on internationally travelling Canadians.
From modest beginnings as Trans-Canada Airlines in 1937, Air Canada is the national flag carrier, a founding member of the Star Alliance and the largest airline in Canada, serving 182 destinations worldwide. It is now the world's tenth-largest passenger airline by fleet size, with 169 planes and another 122 on order. Headquartered in Montreal, it has grown to have 28,000 employees, passenger revenues of $13.8 billion in 2015 and, along with Air Canada Express and Air Canada Rouge, today averages more than 1,530 scheduled flights daily.
"It still energizes me every day to be in this role and to think about what a modern, service-oriented airline of tomorrow needs to look like"
But the airline industry was not on Calin Rovinescu's early flight path as he began his career as a young law partner. An invitation to a lunch changed all of that.
"One of my major assignments as a young lawyer was advising on the privatization of Air Canada, and I was invited to lunch by Claude Taylor, who was then chairman of Air Canada," says Rovinescu. "He really was a remarkable individual and I remember being struck that he would generously spend time with a young lawyer and seriously listen to what I had to say."
Rovinescu stayed close to many airline news for many years, including the hostile takeover bid of Air Canada by Onex Corporation and American Airlines. Finally, he found the allure of the complexities and depth of the airline business too hard of an opportunity to pass up — and he joined Air Canada in April of 2000. And, just nine years later to the month, he became its president and CEO.
The airline industry is one of the most competitive in the world, and changes in technology affect it more than most other businesses. Airplanes are getting bigger, with the A380 now having two complete, full-length decks carrying up to 600 passengers. The domino effect on that radical change is enormous, from how to load in catering, how to clean and service an airliner that large, between flights, and how to load and unload passengers, all while keeping as close to schedule as possible. For in such a customer-oriented business, the worst possible words are "my flight's delayed."
Keeping on schedule is something Rovinescu is following closely on his career path as well. When asked by Dolce Magazine what is next for him, he doesn't hesitate to say how satisfied he is.
"I am often asked what is next in my career path," he says. "But I find the satisfactions and challenges of working in this industry and at Air Canada are as strong as they've ever been. It still energizes me every day to be in this role and to think about what a modern, service-oriented airline of tomorrow needs to look like."
When the opportunity for Rovinescu to retire might happen is anyone's guess, but the chances of doing some travelling for pleasure might surely emerge. And of those 182 worldwide destinations, which ones are his favourites? Without hesitation he answers with London, England, Australia and the Greek islands. Inspiring choices for an inspiring business leader.
Photo Courtesy of Air Canada