Zahra Al-Harazi: Lost and Foundry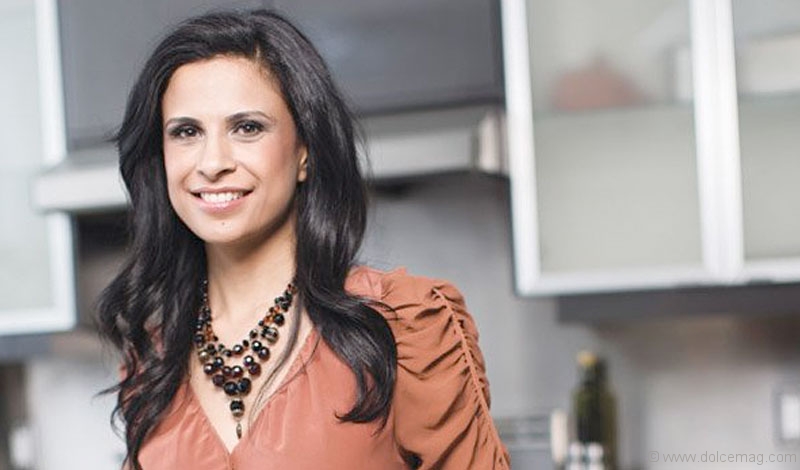 Life is what you make it, and for Zahra Al-Harazi this proverb is emphatically clear. While many coast through existence like Sunday afternoon window-shoppers, this entrepreneur embraces every opportunity. She marches to the beat of her own drum, moves with insatiable drive and tenacious precision, and is enjoying every step of the journey.
"Being an entrepreneur, your mind is always racing," says the co-founder, creative director and CEO of Foundry Communications, a Calgary-based design agency. There are always problems to solve and answers to unearth, and when your clientele is as diverse as Al-Harazi's, adaptation is essential. "That's the part that gets me really excited, is trying to tap into a certain mindset and change behaviours."
It's been only six years since she helped launch Foundry and already she's off to a blazing start. Right off the block, Al-Harazi approached business with a please-step-out-of-my-way attitude — a bold strategy, but one that's paying dividends. In just over half a decade, she's built an agency that pulls in over $5 million in annual revenue, with accolades rising just as swiftly.
Profit Magazine included Foundry in its list of Canada's top 10 up-and-coming entrepreneurial companies, while Al-Harazi herself made the Women's Executive Network's (WXN) list of top 100 most powerful women in Canada, and was named Chatelaine Magazine's 2011 top female entrepreneur.
On their own, these honours are commendable. Their magnitude amplifies, however, when earmarked by her past. Born and raised in Yemen — where gender inequality remains prevalent — she was married at 17 and a mother of three by 25. Wanting a better life for their family, Al-Harazi and her then-husband immigrated to Calgary with their daughters, Amani and Hanadi, and son, Ahmed, in 1996. The move, however, found her in a strange culture, thousands of miles away from friends, family and the life
she knew.
She became extremely bored in her new circumstances, so one day she took it upon herself to initiate change. Determined, she went to the mall, and came home with a job at Danier Leather. "It's interesting," she says, "but it was that minimum-wage job that set things off for me." She was handed a rulebook, a fundamentalist approach to retail, dictating how to interact with customers. But she ignored it. Instead, she followed her instincts. "And," she adds, "I made more sales than anybody, and I was part-time."
Al-Harazi discovered she had a knack for business. She enrolled in a local arts school to supplement those newfound skills with a recognized degree. She graduated with honours and was the first out of her class to land a job. It wasn't long until she partnered up and co-founded Foundry in 2006.
While it may appear that life initially handed her the short end of the stick, Al-Harazi refused to wallow in self-pity. "Everybody has something to deal with, and everybody has challenges," she says. Gender and nationality are non-factors. Passion and confidence are key. Every trial is an opportunity, every encounter a chance to learn. "I think I've evolved and changed so much over the years," she says, "and I think everything that's either stood in my way or helped me along my way has shaped that." That includes learning to tap the breaks. "I learned along the way that I needed to slow down and let other people catch up, because they have something to teach me."
Today, Al-Harazi hopes her success will motivate others. She explains that she has an incredible inability to say no, and as such she is involved in what appears to be a second career's worth of extracurriculars. Ever year, Foundry allocates $100,000 of time to a collection of not-for-profits, like the YWCA, Impact Society and Immigrant Services Calgary. Al-Harazi engages in mentorship programs as well. This fall, for example, she'll be working with the WXN, guiding a young woman in the banking industry and also taking a young girl from a troubled home under her wing.
Besides running her own multi-million dollar company, which she took over this past January after buying out her partners, she's also taking on a plethora of speaking engagements, including the Toronto Board of Trade, Toronto's Women in Philanthropy Conference and the Ace National Entrepreneurship Convention. She's also writing a monthly column for Profit Magazine and the National Post.
When asked what the sweet life means to her, Al-Harazi points to the present. "I'm mentoring and I'm doing these speaking engagements and I'm starting to do more writing, which I'm really loving. I think that's my sweet life right now."