Quebec City, I'm in Love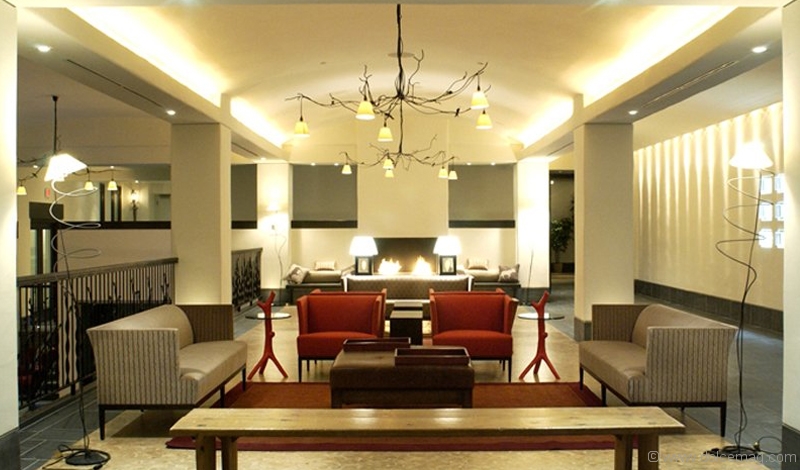 Quebec City is more than just a metropolis —it's a world I discovered during a luxurious weekend gateway at the city's award-winning Auberge Saint-Antoine.
Located in the heart of Quebec City and situated just opposite of the majestic St. Lawrence River is the not-so-average boutique hotel, Auberge Saint-Antoine. This historic space is home to hundreds of artefacts from both the French and English regimes that were discovered during an extensive archaeological dig on the property. Auberge Saint-Antoine is a place where you can savour the history, culture and luxury that Quebec City has to offer.
After an extraordinary culinary experience, I can say that there is no love more sincere than that of Quebec City's food. The restaurant options seem endless, from five-star restaurants like Initiale, an elegant and refined venue offering upscale French and Canadian cuisine, to trending diners like the popular Le Chic Shack serving gourmet burgers and its praised poutines and milkshakes.
Don't feel like leaving your hotel? No problem. Nestled among the stonewalls of Auberge Saint-Antoine is the Panache dining room, offering guests exceptional intimacy in a lavish and comforting setting. Chef Louis Pacquelin's cuisine deserves all of its praise and rightfully so. Using local and organic produce, Panache offers exquisite dishes like its signature duckling à l'orange, served with wild rose and boulangère turnips, and cod served with salsify and mussels juice with kaffir lime — all presented in a sophisticated setting.
The wine list at Panache is in a league of its own, offering 700 different labels from 14 countries. The Panache cellar houses over 12,000 bottles of fine wine, each pairing exceptionally with Panache's selection of fresh and fine Quebec cheeses.
When you're not wining and dining, Auberge Saint-Antoine's concierge can assist you in planning exciting activities like GO Helico helicopter tours of the city, Aventures Nord-Bec dog-sledding adventures, or set you up for an exciting night in Quebec City's vibrant and lively nightlife scene.
The crown jewel of French Canada, Quebec City is a majestic place going to great lengths to entertain its residents and visitors. The historic metropolis is arguably one of the most colourful and captivating cities in North America.
For more information, visit www.saint-antoine.com
Photos Courtesy of Auberge Saint-Antoine