Sandals Emerald Bay, Great Exuma, Bahamas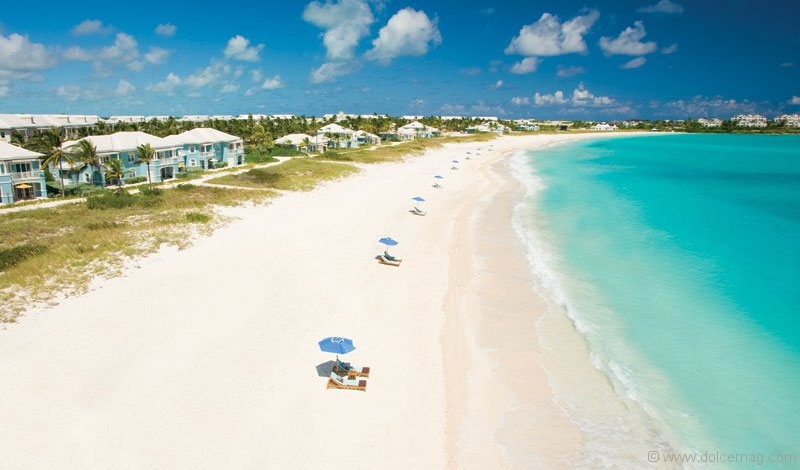 Pristine beaches, gourmet gastronomy, stunning suites and superlative service are just some of the universally celebrated touchstones of a Sandals property.
Before Gordon "Butch" Stewart created his billion-dollar empire of luxury resorts, the Jamaican native had a vision to provide patrons with an all-inclusive experience that would outshine all others. Almost three decades later, and the thriving founder and chairman of Sandals Resorts has materialized his dreams far beyond conception.
His most recent feat is Sandals Emerald Bay in Great Exuma, Bahamas – the ultimate testament to everything that the sweet life stands for. "We are continually challenging ourselves to raise the bar on the luxury included experience and acquiring this property allowed us to do just that," says Stewart, credited for single handedly revolutionizing the resort industry.
Not many people in the travel industry would challenge the notion that Sandals Resorts retains a solid reputation for providing the ultimate all-inclusive experience. It's not surprising then, that my expectations prior to visiting their latest venture were sky-high – especially considering the colossal curiosity it was stirring. But when my personal butler greeted me with a glass of champagne and guided me past lush landscape and two spectacular pools to my spacious oceanfront suite, I quickly conceptualized that my stay was going to be a par above.
After receiving a multi-million dollar facelift, this former Four Seasons estate has become the talk of the travel trade. Officially sliding open its doors in February of this year, Sandals Emerald Bay boasts 183 all-butler oceanfront rooms and suites, an exclusive 29,000 sq. ft. spa, a first-class marina, a strikingly scenic championship Greg Norman-designed golf course, and five dining options that are particularly tailored to those with discriminating palates. "We took an already outstanding resort set on a breathtakingly beautiful stretch of beach and added even more amenities and services," says Stewart.
Resting on a crescent shaped strip of powdery sand, this inimitable resort offers every expected and unexpected amenity under the brilliant Bahamian sun. In an industry where culinary considerations are sometimes overlooked, Sandals Emerald Bay surpasses. Each unlimited gourmet restaurant offers authentic cuisine and intimate ambiance; like Gordon's Pizzeria's palatable wood-fired pizza, Il Cielo's tasty Tuscan dishes and Barefoot by the Sea's succulent seafood. In the few short months since its inception, Sandals' inaugural all-butler resort has hosted a celebrity golf tournament and received the Six Star Diamond Award from the American Academy of Hospitality Sciences. Guests can spend the day at Red Lane® Concept Spa or book an excursion with the Island Routes Caribbean Adventure Tours desk located in the main foyer. For the unforgettable opportunity to stride across a seemingly endless snow-white sandbar, play with pigs that swim, snorkel in the same cave as James Bond and socialize with sharks, I'd highly advocate the 007 Thunderball Tour.
After a day of exhilarating explorations, meeting Stewart for dinner at the resort's classical English pub was a privilege. His white linen shirt and carefree candor was atypical from any preconceived notions I had of a capitalist of his calibre. As he eagerly exchanged words and let out laughs with the resort's guests and staff, it became as lucid as Great Exuma's crystal-clear waters that this charismatic man conquered the kingdom of tourism with a fiery passion for unparalleled hospitality.
"We strive to deliver the most relaxing, restful and pampering experience possible," says the accomplished hotelier. Pamper, in this case, is an understatement; Sandals Emerald Bay will wholeheartedly spoil you. www.sandals.com
1.888.SANDALS
1.800.545.8283 (Canada)