Kevin Reed: Stock Market Tycoon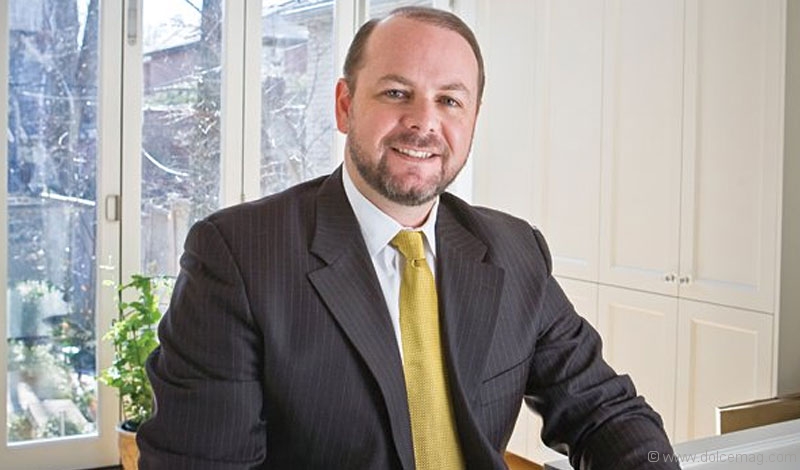 Christian Hebbel once said that nothing great in the world has ever been accomplished without passion.
This is a sentiment that resonates with Kevin Reed, co-founder and vice chairman of Grey Horse Corporation in Toronto, Calgary and Vancouver. Building a successful publicly traded holding company from the ground up, the Ottawa native says his passion for financial services came at an early age. "I was visiting Toronto while I was in university, and looked up at the towers on Bay Street, and it just triggered something in me," he says. "I wanted to build a bank."
And that's precisely what he did. Reed started out with his Ottawa University roommate and current partner, Paul Butler, by forming Magellan Engineering Inc. With no formal training in the field, he relied on Butler's chemical engineering background and his own innate entrepreneurial skills to create a successful business that he still owns equity in today. "Paul does a great job running the company, I couldn't have asked for a better partner," he says.
Since then, Reed formed Grey Horse Capital Corp., which is now a booming, TSX-traded company that provides transfer and corporate trust services to issuers in the North American capital markets through its wholly-owned subsidiary, Equity Transfer and Trust Company.
Representing paramount strength and agility, the horse is a fitting symbol for the company, as these qualities are reflected in Reed's robust enterprise, and reminds him to persevere despite life's hurdles.
Of course, Reed's passions extend far beyond the financial services sector. "Like most Canadian kids, I aspired to play in the NHL," he shares. And although he didn't make it, he did enjoy a rather triumphant hockey career, playing against hockey greats Curtis Joseph and Rod Brind'Amour in the Canadian Championship Centennial Cup. Reed earned an All Canadian junior hockey ring that he still wears today. "Playing hockey is as competitive as owning a business," he says. "You need to know how to work – and win – with your team."
His zeal for sport is evident, as his eyes light up with the mention of the Vancouver 2010 Winter Games. "I was there in Torino and I was there in Vancouver, when our athletes took home the gold," says Reed. In fact, he not only cheered on our athletes, but also sponsored them. "It was a great feeling to be able to support these tremendous athletes who otherwise may not have been funded."
Currently serving as the left hand Honorary lieutenant colonel for the 23 Service Battalion of Hamilton, Reed says that living in a country where anything is possible is what has brought him to where he is today.
"I wake up every day and I feel like I'm still nine-years-old, playing on my backyard rink," he says with a smile. "I remember being that age and watching as the Zamboni machine cleaned the ice. All the kids' eyes were as big as saucers, and they were dreaming that they were the next hockey legend. Unfortunately, life has a way of taking that out of us sometimes. Adults need to remember what it was like to be that age, dream big and say, 'You know what? I can do it.'"  www.greyhorsecapital.com