Kerry Smith: The firm approaching Canadian families as more than numbers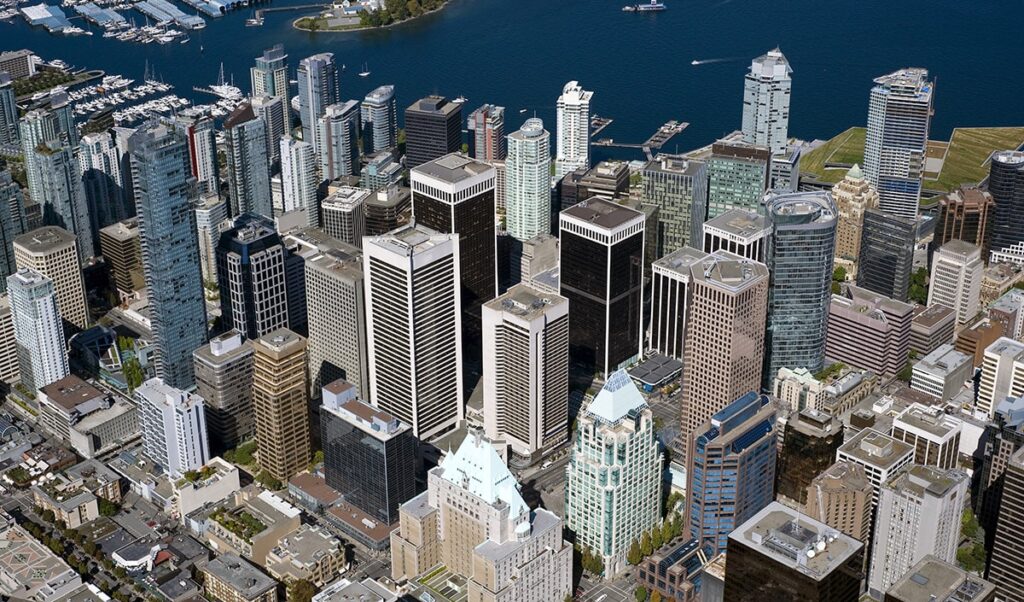 Kerry Smith is MNP's National Leader of Family Office Services, committed to helping families across the country navigate sensitive challenges to meet their personal and business goals
When Kerry Smith finished his first accounting course, the idea of it as a job didn't pique his interest. He couldn't understand why someone would want to sit at a desk all day working with numbers.
However, after spending time at university looking at what an accountant actually does, perceiving the role of a chartered accountant as a business doctor who looks beyond the numbers, and seeing the personal relationships accountants forge with clients in helping their businesses become stronger and better positioned, a new world opened up to him.
Today, Smith is a partner on MNP's Professional Services team and the National Leader in Family Office Services for the firm, offering Canadian families a comprehensive suite of services so they can reach their family and business goals. As well as being a chartered professional accountant and attaining a Trust and Estate Practitioner designation in 2020, he presents at conferences and seminars on financial and tax planning.
It might not be a career he ever set out to do, but now it's one he couldn't imagine changing. "We work with a lot of small- to medium-sized businesses across Canada, offering advice, but taking it one step further in regards to holistic planning," Smith says. "We take the business side of their life and marry that with the personal side to see what the full picture looks like for clients as both a family and a business."
Because of the range of families he works with, and their differing complexities and nuances, Smith is someone who leads with compassion, taking a personal approach to what he does so he can navigate its issues sensitively and with attention to emotion.
To draw a parallel, he offers the example of vacation homes. "A lot of Canadians focus on the taxation issues around that, and transferring it through generations," he explains. "But there's a whole emotional connection to that, too. When you look at assets a family has, cash is easy because it's a dollar figure and you can divide that evenly. When you look at a place where memories have been made as a family, and you decide where that goes, it gets complicated."
A large part of how he deals with these challenges, and indeed his work as a whole, is driven by the ethics MNP has put in place. He shares how, in operating as a family office, he and the team took a step back to truly analyze what it means to be a solution for its clients.
In doing so, they came up with three core pillars, or driving principles, that work in harmony with each other. The first, comprehensive financial planning, focuses on a client's need to understand where they are today and will be in the future. The second, wealth planning, comes after the success of that initial financial planning. The third, family governance and stewardship, deals with ensuring the smooth transition of that successful business to future generations.
"We take the business side of their life and marry that with the personal side to see what the full picture looks like for clients as both a family and a business."
By sticking to these pillars and keeping them front and centre in all aspects of work, he and the rest of the MNP team can move forward in what they do. "Keeping your culture to its core values is always the hardest part, and we've done a fantastic job of doing that," Smith notes. "Since I've joined the firm we've tripled in size, but MNP still feels like it did when I started."
He's also quick in declaring that everything is a team effort. When Smith sees a win, it's all the team's win. "When I think of my team and success, I think of everyone feeling like they've achieved personal growth," he says. "When they feel they've progressed in their careers and personal lives and taken one step forward, that, to me, is success."
Alongside this, Smith has a personal mantra of wanting to help people. If he can understand the pain or dilemmas families are going through, and offer solutions that empower them in the process, he's going to go home happy.
For any client looking to put governance in place or start a family transition, he'll typically start with interviews, talking to the first generation of wealth creators, their children and any other key stakeholders. "The idea is to gather all of this data about concerns, issues, wishes, thoughts and ideas, and then bring it all together and come back to the table as a family to discuss."
He knows it's tough and a lengthy process, but he has also encountered the positive results. "I work with families of all types of backgrounds, from all walks of life, and see first-hand how wealth and business can impact them," he explains. "You get to a point in a relationship with a client where they're not just asking you accounting and tax questions, but life questions. That's pretty cool kudos." It's for this reason that, when asked what his piece of advice would be for business owners today, he's quick to answer with conversation.
"It's about looking inwards and saying, 'What's my plan?'" Smith says. "If you can sit down with your advisor and say what you'd like to happen with your business and with your family, that's when we, as a firm, can take that vision and make it a reality."