Allurion for Weight Loss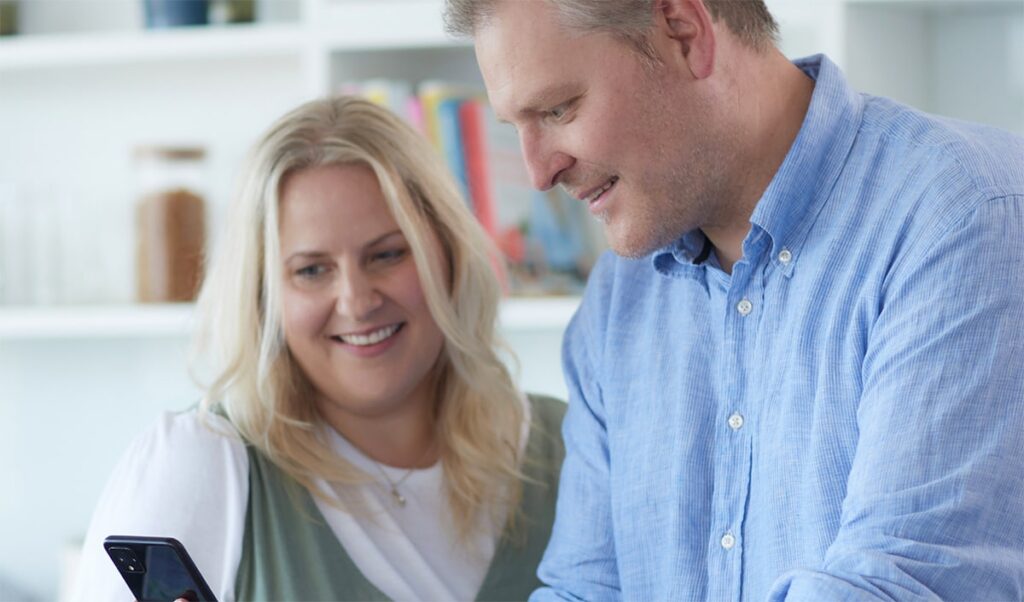 Many people are looking for a safe, effective and quick way to lose weight. Although it is no surprise that many people are looking to shed a few pounds, it is, however, surprising that approximately 26.8 percent, or roughly 7.3 million, Canadian adults are classified as obese with another 9.9 million (36.3 percent) classified as overweight (according to Statistics Canada in 2018).
If you are one of the many individuals currently struggling to lose weight or looking to lose weight in the future, the Allurion System may be the answer for you.
Allurion Technologies was founded with one goal … to end obesity. With over 100,000 successful patients treated in over 60 countries and over 1,300,000 kg lost around the world, Allurion is the world's first and only weight loss device that requires no surgery, endoscopy or anesthesia and allows patients to lose 10 to 15 percent of their total body weight in approximately 16 weeks.
The Allurion balloon was conceived by Canadian founder and CEO Dr. Shantanu Gaur in 2009 as he searched to find a solution to non-surgical weight loss. It is supported by the comprehensive Allurion Program, including the Allurion Virtual care suite, a remote patient-monitoring solution powered by the Allurion Iris AI platform, which includes the Allurion Mobile App, Connected Scale and Health Tracker.
The Allurion Balloon is different from a traditional gastric balloon as it is non-invasive. In just 15 minutes, the patient swallows a safe and temporary vegan capsule, which contains the deflated gastric balloon. Once the balloon is in the stomach, a healthcare professional uses a catheter to inflate the balloon with 550 mL of liquid — no surgery, endoscopy or anesthesia is needed. Following this, an X-ray is used to ensure the balloon is in the right position. The balloon becomes the size of a grapefruit after placement, creating a feeling of fullness and, thus, reducing food intake. In approximately, 16 weeks it automatically deflates and passes out of the body naturally. The Allurion Program supports the balloon with the Allurion virtual care suite, which integrates the Allurion mobile app, connected scale and health tracker to provide remote patient monitoring, telehealth and secure messaging with the patient care team. The software platform is powered by artificial intelligence and machine learning to allow care teams to interact with their patients and the patient's data. The Allurion Program is an effective program that combines all aspects of weight loss and weight management, including medical, digital and nutritional approaches. Not only does this program jump-start weight loss, but it forms lifelong healthy habits that sustain this weight loss. This program can lead to over two times the weight loss of diet or exercise alone and is a great option for those who are unable to achieve their weight loss goal by dieting alone. It is also an alternative for those who choose not to or cannot undergo invasive surgery or endoscopy. In approximately 16 weeks, people on this program lose between 10 and 15 percent of their total body weight, and 95 per cent of the weight loss is maintained each year. This program can be done multiple times to reach larger weight loss goals.
We spoke to Benoit Chardon, chief commercial officer of Allurion, who has been transforming companies for years. Some of his most notable achievements include his work with FILORGA, CoolSculpting and Allergan Aesthetics (maker of Botox). In 2018, he joined Allurion Technologies and joined the mission to end obesity through disruptive innovation. Allurion is addressing a major gap in the weight loss market and addressing a need for safe and effective weight loss. Before Allurion, surgery was the only option for patients who needed to quickly lose a significant amount of weight, yet this came with multiple complications for obese patients. Allurion is the best option for those who don't want to or cannot safely undergo surgery. This program can treat anyone with a BMI over 27, meaning that both obese and overweight patients can benefit from it. Another beneficial aspect of this system is that this process can be done multiple times for more dramatic results.
Allurion is different from any other weight loss option.
"The benefits-risk ratio is perfect. That's difference number one. It's the convenience; the simplicity is massive in the mind of the patient."
— Benoit Chardon
One major difference between other non-invasive weight loss options, such as the ever-popular weight loss drugs, and the Allurion Program is that it is a slow process that can trigger severe health complications.
"You could achieve similar weight loss after 12 or 15 months with weight loss drugs as you do with the balloon, but it's very slow, which explains why most of the patients stop and drop out at three months because the weight loss is slow, and you must be compliant for at least a year to see a good result. The number one reason why people fail in their diet is that they don't see quick-enough results. The beauty of the Allurion Program is the program is for six months. The balloon is for four months, and, if you achieve 15 percent total body weight loss, at the end of the program, half of the weight loss is achieved at the end of month one, if you lose at the end of month one. So, you can imagine if you lose after four weeks, seven percent of your total body weight after is a transformative result. It's an emotional boost that encourages you to really comply with the program because you see the transformation of your weight loss at the end of the four weeks, and then you are very committed to it because you know it is a serious program that's working."
-Benoit Chardon
Allurion has already found success with the company doubling their revenue every year over the past four years. This year has marked a massive expansion into India, Brazil, Mexico, Australia and Canada. Allurion was named one of America's fastest-growing companies. This success is due to several factors, but particularly, it is the fact that Allurion is a disruptive innovation that matches what people want. More than four percent of the Canadian population is eligible and ready to commit to weight loss treatment. Allurion plans to expand in Canada, aiming for full coverage of 20 to 30 clinics across the country by the end of next year. Allurion plans to keep the number of clinics small and to have well-trained staff that will be dedicated to the treatment of patients.
Allurion is a weight loss program that changes the lives of those who use it. It is a way for patients to lose weight in a healthy, simple and convenient way.