Omega Welcomes The World's Most Famous Secret Agent to A Secret London Celebration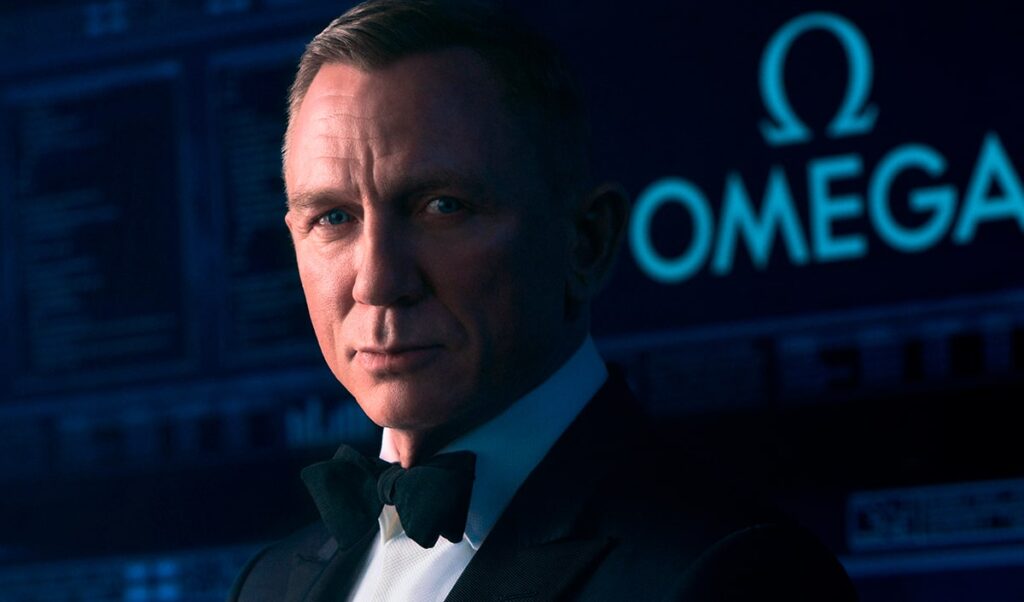 OMEGA welcomes Daniel Craig as Guest of Honour to mark 60 years of James Bond style.
Sixty years ago, the world was introduced to a new type of secret agent. Before British secret agent James Bond appeared in Dr. No in 1962, our picture of a "secret agent" was very different indeed. The 1940s and 1950s seemed to portray secret agents as rather drab and sketchy shadowy types in worn trench coats working out of fog-shrouded alleyways.
Author Ian Fleming envisioned a different type of secret agent when he created James Bond. Bond was a suave, sophisticated man of culture who knew fine wines and fast cars, and who felt at home either in British Parliament or in a Monte Carlo casino. A man who always got the bad guy and always got the girl. And he was always welldressed, could save the world without ruining the crease in his tuxedo pants and wore the most exquisite of accessories. Wherever he was in the world – in the Alps, a Caribbean beach or the canals of Venice – Bond cut a most dashing figure.
James Bond first wore an OMEGA watch on his wrist in 1995's GoldenEye, and to celebrate the relationship, and sixty years of the world's most venerable movie franchise, Swiss watchmaker OMEGA recently welcomed actor Daniel Craig, the most recent Bond, to a black-tie London celebration held, most appropriately, at a secret location.
OMEGA watches have been an essential part of 007's famous attire ever since Oscar-winning costume designer Lindy Hemming equipped Bond with a Seamaster Diver 300M, believing it was the most appropriate choice given his British naval background as an officer.
Bond wearing an OMEGA was only one part of the magic Bond formula that audiences have never tired of in the 25 films produced by EON Productions: a dramatic action-packed opening, a tremendous title song, the Bond briefing with M, to lay out the latest "You must save the world, James!" plot, the gadget briefing with his long-suffering equipment man, Q, and then Bond sets off to meet his nemesis (all of whom, to put it mildly, have been a tad ill-tempered and don't play well with others) and a few glamorous ladies along the way.
With this legacy in mind OMEGA created a spy-inspired night at a secret London location featuring a dramatic live experience based upon the James Bond universe. The occasion was a fitting tribute to 007, complete with movie props and gadgets from Q's lab, while a full line-up of James Bond's OMEGA watches was also on display. These included the two new Seamaster Diver 300M timepieces OMEGA is launching to celebrate the 60th anniversary of the franchise.
"Our partnership with EON Productions and James Bond is something totally unique within watchmaking," says Raynald Aeschlimann, president and CEO of OMEGA. "It's a chance to be creative and have fun, while highlighting our qualities and reliability. We love to bring that partnership to life on nights like this."
"It's always made sense that he would wear something as beautiful and trustworthy as an OMEGA."
Guest of honour, actor Daniel Craig, recently announced his intention to depart the franchise after five films — and a memorable jump from a helicopter with a look-alike Queen Elizabeth II to open the 2012 London Olympics. He looked every bit James Bond at this special celebration, and the OMEGA ambassador is a great fan of the brand's watches.
"It's been a joy for me to work with OMEGA in all the films since Casino Royale," says Craig. "James Bond is a character who likes the very best of everything, so it's always made sense that he would wear something as beautiful and trustworthy as an OMEGA."
Also attending the celebrations in London were a number of other guests, including the actors Alisha Boe, KJ Apa, Daisy Edgar-Jones, Gugu Mbatha-Raw, Hayley Atwell and Stefano Accorsi, as well as the content creator Jacob Rott.
Launching in the first quarter of 2023 two new OMEGA watches will mark the 60th anniversary of the Bond franchise: the Seamaster Diver 300M 60 Years of James Bond in stainless steel, and the Seamaster Diver 300M 60 Years of James Bond in 18-karat Canopus Gold. Both models are 42-mm timepieces and both feature a distinctive design feature that captures the famous 007 opening sequence – with Bond in silhouette and a spinning gun-barrel design.