The Secret keepers of Everlasting Beauty & Youth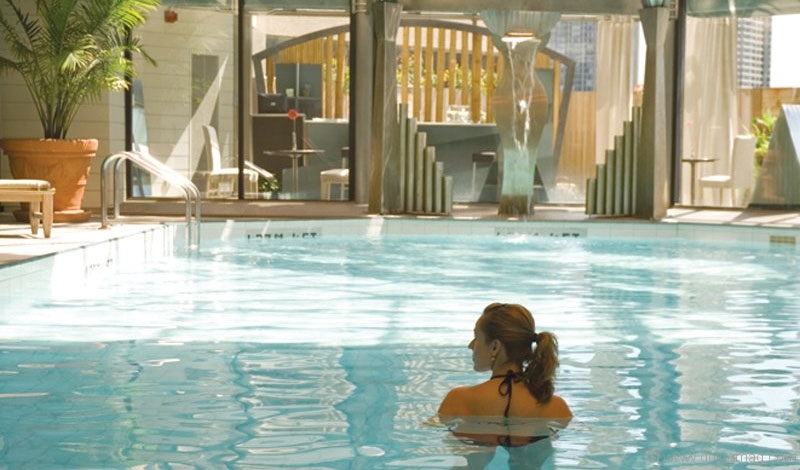 As technological advancements in cosmetic surgery are refined and holistic approaches open doors to new options, there's a way you can cheat the system of aging. Put on your youthful mask and deceive those around you. It's all about aging gracefully and maintaining that exuberant beauty. With the enhancement of modern technology and knowledge of health and nutrition, there's no reason why you shouldn't be celebrating your glory days throughout your life.
However, while it's nice to know that the aging lines can be magically wiped away, it's also important to maintain and treat your body. Studies have shown that high adrenal stress conditions can produce an imbalance in neural and hormonal activity. This imbalance can put you at a higher risk of oxidative damage, thereby accelerating the process of aging.
Although it is impossible to entirely eliminate stress from everyday life, there are solutions to counteract the damage of these cells with treatments and warm body massages that enhance blood flow within the body. Learn more about the professionals who hold the vessel of youth in their hands.
1. Santé Spa
Dr. Wendy Smeltzer
Dr. Carole Williams
Dr. Christine Pezarro
As strong believers in restoring natural balance within the body, the Santé Spa experts offer comprehensive packages on their delicious spa menu to nurture and rejuvenate the skin. The highly trained doctors, Dr. Wendy Smeltzer, Dr. Carole Williams, Dr. Christine Pezarro and Dr. Vivan Hill provide treatments that go beneath the surface, to tackle skin damage and imperfections. www.santespa.com
2. Vérité Esthétique clinic
Dr. Zadeh Verite
Since graduating from Harvard Medical School in 1996, Dr. Zadeh, a certified plastic surgeon, has built up his CV along with his reputation, opening the doors to the Vérité Esthetic Surgery clinic. Offering surgical and non-surgical treatments for men and women, Dr. Zadeh offers the latest techniques in everything from laser skin resurfacing to pectoral implant surgery. Best of all, Dr. Zadeh's Thermage treatment has proven effective results for skin tightening without surgical procedures. www.verite-esthetique.com
3. Royal Blue Resort
Venture into the blissful realm of paradise at Royal Blue Resort & Spa, located in the romantic village of Panormo Rethymno on the Greek island of Crete. The Thalasso Spa & Fitness Center at Royal Blue Resort & Spa offers head-to-toe relaxation treatments from private treatment rooms to rejuvenate all your senses. www.royalblueresort.com
4. Dr. Torgerson
Dr. Cory Torgerson
Recently interviewed by Global TV, Dr. Torgerson has been recognized for his modern outlook on cosmetic surgery. Specializing in nasal and facial plastic surgery, Dr. Torgerson and his team of highly trained professionals tailor treatments to your needs. The professional medical surgeon and his staff are especially known for listening to their patients' needs, identifying meticulous details, preparing a relaxing environment and delivering outstanding results. www.drtorgerson.com
5. Relâche Spa
Reach into your mind's eye and imagine yourself melting away into the hands of professionals who will soothe your skin and revitalize your tired, aching muscles with holistic approaches and aromatherapy massages. At Relâche Spa, the imaginary can become reality, as professionals cater to your every need, helping you replenish and reach those blissfully beautiful results. www.gaylordhotels.com
6. Skinworks
Dr. Frances Jang
Dr. Nick Carr
At Skinworks, the treatments are inspired by nature and enhanced by science. Dr. Frances Jang's specialty in dermatology meets Dr. Nick Carr's professional background in plastic surgery to bring forth the best results in skincare. Since honesty is the best policy at Skinworks, the specialists ensure from the start that the correct procedures deliver the most extensive results. www.skinworks.ca
7. GB Spa
Discover the decadence of sheer indulgence and pure relaxation behind the golden doors of the luxurious GB Spa, located in Athens, Greece. In a breathtaking retreat where the elements of the East meet the principles of the West, GB offers its thermal or couples' suites, with advanced facial treatments, soothing body massages, signature wraps and full signature escape packages to reinvigorate your mind, body and soul. www.starwood.com/grandebretagne.gr
8. Dr. Bertucci
Dr. Vince Bertucci
With impressive credentials to back up his skillful technique, dermatologist Dr. Vince Bertucci specializes in the latest skin cosmetic procedures, as well as specially formulated products that specifically cater to your skin type. Dr. Bertucci's knowledge has made him one of Canada's top professionals, as he takes a global approach to facial rejuvenation, using a strategic combination of treatments to address the different signs of aging such as volume loss and skin deterioration. www.bertuccimedspa.com
9. Spa at Intercontinental
Immerse yourself in a serenity package or a 360-degree body fortifying treatment blended with facials, massages and luxury treatments. The Spa at the Intercontinental Toronto Centre blends organic remedies with soothing treatments and health and fitness advice to enhance and rejuvenate a tired soul and overworked body. www.thespaintercontinental.com