The Timepiece and the Musical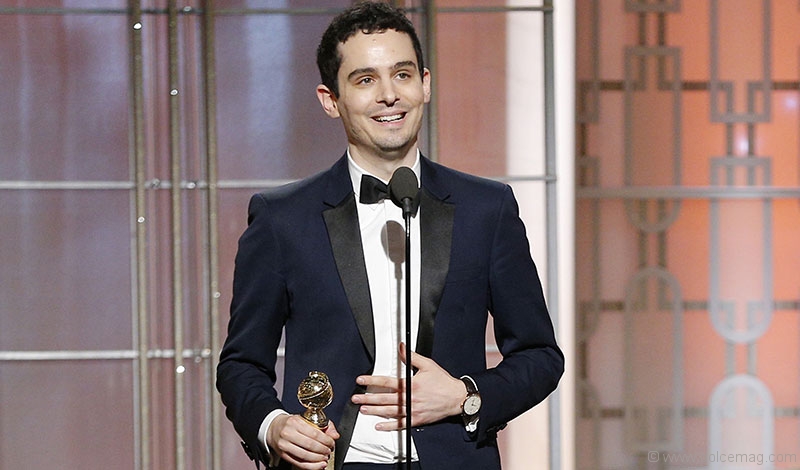 Jaeger-LeCoultre congratulates La La Land director Damien Chazelle for winning seven Golden Globes and breaking the record for the most Golden Globes won by a single movie.
On August 3, 2016, La La Land — the musical starring Ryan Gosling and Emma Stone — premiered at the 73rd Venice International Film Festival. Set in modern day Los Angeles, the movie follows the story of Mia (Stone), an aspiring actress, and Sebastian (Gosling), a dedicated jazz musician, as they struggle to make ends meet in a city known for crushing hopes and breaking hearts.
The musical, directed by Damien Chazelle, instantly won over moviegoers and critics alike. The film carried that wave all the way to the first award show of the season at the 74th Golden Globe Awards, breaking the record for the most wins by a single movie with seven in all, surpassing the previous record of six held by One Flew Over the Cuckoo's Nest (1975) and Midnight Express (1978). In addition to Best Director and Best Comedy Picture, La La Land also took home Best Screenplay, Best Score, Best Song and Best Actor for both Ryan Gosling and Emma Stone.  
From the beginning of La La Land's journey last August, luxury watch and clock manufacturer Jaeger-LeCoultre has been by the film's side — and on director Damien Chazelle's wrist.
For the film's premiere in Venice, Damien Chazelle wore his Master Ultra Thin Moon timepiece, a classic model fit for any occasion. His passion for the Swiss brand was present at Golden Globes also, as the Academy Award nominee was seen gripping his well-deserved award while sporting his Jaeger-LeCoultre Master Grande Ultra Thin Small Second in pink gold.
As official partners of the Venice International Film Festival for more than a decade, Jaeger-LeCoultre have made it a priority to patronize the arts, helping to preserve and celebrate the beauty of cinema all across the globe.
Photos Courtesy of Jaeger-LeCoultre