A Pair of Stallions Break Loose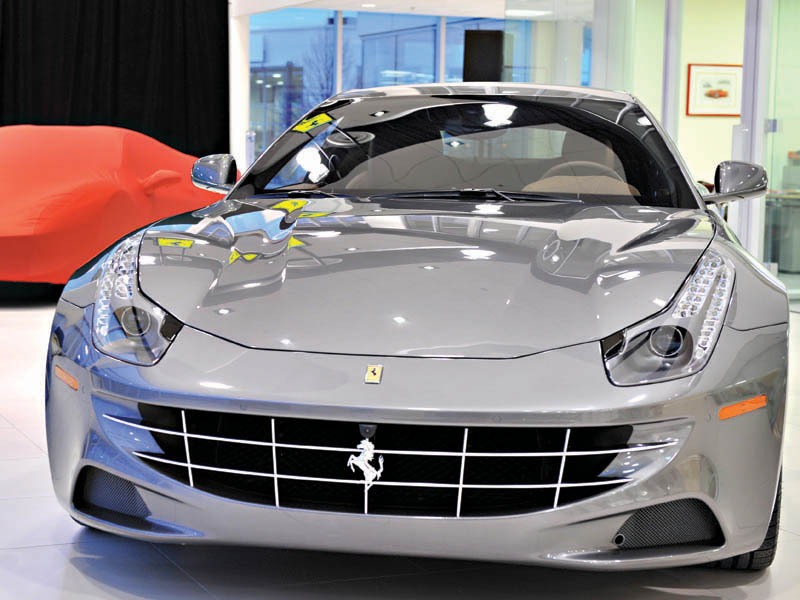 There are few sports car brands that can match the prestige, performance and beauty of a Ferrari. So when the latest one of these stallions is set to be released, only the most illustrious reception will do. That's why when the Ferrari 458 Spider and FF were let loose on Canadian streets, Remo Ferri, president of Ferrari of Ontario, had to roll out a royal welcome.
On Feb. 15, 2012, Ferrari of Ontario held an intimate evening of cocktails and appetizers to greet these fabulous pieces of automotive engineering, and what a gathering it was. Guests ogled over the sexy curves and unforgettable styling of these four-wheeled beasts, mesmerized by their stunning esthetics. The 458 Spider, essentially a convertible 458 Italia, is as striking as it is powerful, and the FF (Ferrari Four) brings a new dimension to the premium sports car concept, offering a four-seated option for those who live life in the fast lane. Ferri's dealership is only carrying a handful of these sleek roadsters, and the waiting list is already growing. Only a select few will be able to command these steeds.