Anthony Faglione – From the Ground Up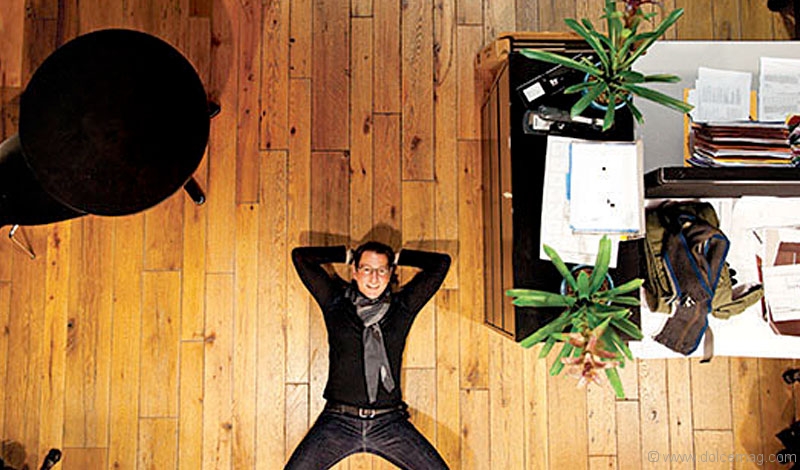 If you've ever found yourself on the vibrant streets of New York City, chances are your senses have been dazzled by the city's collection of luxury storefronts. Co-ordinated, combed through and flawlessly manicured, with windows offering glimpses into some of the world's most lust-worthy brands, these boutiques have been masterfully crafted. This is where "fashion's master builder" Anthony Faglione has his fun. He's in the business of ambiance, of background; he's the man behind the careful creation of luxury retail shops and runways. As owner and managing member of teamCIS, a construction management and general contracting company with a calling in design build and turnkey projects, Faglione has shaken hands and whipped up plans with some of the fashion industry's leading designers.
Over the phone from his New York City office, Faglione lays out the creation process that brings these Big Apple darlings to life. When a project is placed in his hands, it's in pieces: a designer's vision and an architect's plan. It's Faglione's job to mesh these elements and build the platform on which the brand can tell its story. It's a tricky game to play. With the fashion industry being as cutthroat as it gets, the task of constructing these shops and runways is the definition of daunting. Thankfully, "I enjoy pain," says the business owner, who once lived in a five-storey walk-up in the immigrant section of Bushwick, Brooklyn. "The toilet was in the hall that we shared with the tenant across the hall, and the bathtub was in the kitchen and doubled as our dinette table," says the builder. "I just wanted something more." Recently revamping his family home to showcase a balance of his Sicilian heritage and New York City upbringing, it's clear that Faglione has found more without losing his deep appreciation for where he came from. It was his rough-around-the-edges childhood that also sparked his desire to start his own business. "When you can bail your own water," he says, "it tends to have a sweeter taste to it."
Up-close-and-personal with the fashion industry since 1995, Faglione has earned an enviable reputation in his field. He's also built a star-studded portfolio that began with his first, very challenging project of constructing a Calvin Klein fashion set with a wet concrete floor, and in the midst of a record-breaking snowstorm to boot. Since then, he's built Helmut Lang's raw, rocky runway set — which he claims was his most dramatic achievement yet — the offices for the Council of Fashion Designers of America (CFDA), the Chase Bank VIP lounge at the U.S. Open, and Ralph Lauren's Fashion Week stage since 1996. Recent projects include a Damien Hirst gallery and shop in New York City and the flagship U.S. Caudalie boutiques on Manhattan's Madison Avenue.
In his years on the scene, the construction guru has unearthed a treasure trove of success secrets, one of which is to stick to tradition ("I'm an old-school kind of guy," he says, "I believe in the face-to-face"), and another is to stray from the norm ("Be the red dot on the black page," he advises professionals). And at Faglione's desk, balancing professionalism with sentimentality is essential. When a family member passed away the same week that he and his team turned over the Reiss boutique in New York City — the European brand's first American opening — Faglione realized the importance of keeping a bit of heart in his business. "[There is a] fine line between the responsibility of being a son and a family member and the obligation to a client," he says. "It's about finding that line."
But at the core of teamCIS's world-renowned success lies a collection of classic, tried-and-true values that, in the craze and hustle of the industry, are often forgotten. "Be true," says Faglione. "Be fair but firm. Work hard and get along with people; be sensitive and have grace. And a good dish of pasta helps, too."