It's In The Bag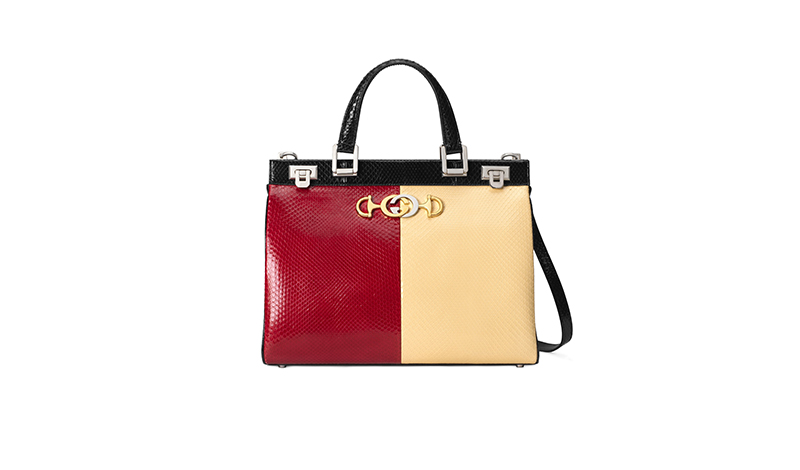 Find the quintessential addition to your collection with our roundup of handbags below.
1. The Zumi snakeskin medium top handle bag from Gucci offers sophisticated simplicity for your everyday needs.
2. Chanel's Caviar Handbag is a beautiful vintage option with a timeless style and neutral colour, making it suitable for all occasions.
3. Valentino's Small Garavani Vsling bag is made from decadent calfskin and features a bold colour to match its signature design.
4. Simply named "Rosantica", this soft, romantic clutch is created from Marabou feathers, viscose and brass — ideal for date night.
5. Prada's Saffiano Mini Crossbody Bag is a lovely pink satchel sure to offer plenty of storage space while making a statement.
6. For those in search of a little flair, Gucci's Medium Leather Shoulder Bag features a shoulder strap with a multicoloured scarf.
7. This croco-print leather mini-bag is a fabulous choice for minimalist lovers looking for a little sparkle.
8. Burberry's Large Two-Tone Leather Grace Bag is a classic option for anyone looking for a little bit of extra space.
9. Gucci's Sylvie 1969 Plexiglas bag is a great modern twist on a classic design that offers practicality with a bright burst of colour.