Windemere Homes: Royally Sweet Dream Abodes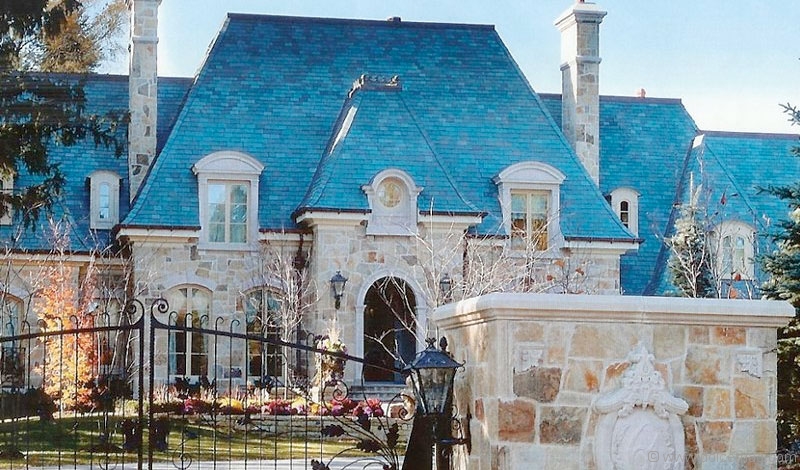 Living the sweet life wouldn't be complete without a home fit for a king. Much like Louis XIV's majestic pad of mirror-covered arches, ornate sculptures and fountain-infused gardens, a dream abode has every plush pleasure under one roof. And just as reminiscent as his palace in its heyday, every Windemere home celebrates the spirit of a luxurious lifestyle.
Founded 30 years ago by principal and chief designer Carl Herrmann, Windemere Custom Homes began with an eye for magnificent havens. Constructing grandiose docks, boathouses and cottages was just the start. "A lot of the design cues came from the Muskoka region and more traditional European homes, which created a company that brought that sort of flair to urban Toronto," says Mark Kubista, planner and project manager. "Today our homes are built with understated elegance and a lot of presence. The vast majority of our customers have refined taste and strong opinions about what they want." From young families to retired executives, Windemere builds lavish dwellings for notable clientele, including retired NHL player Kirk Muller.
Although every custom home is uniquely tailored, Windemere's signature designs include steep rooflines, dormer windows, natural stone exteriors, and cedar or slate tops. Master suites are treated as an escape for owners, equipped with an oasis of fireplaces, separate his-and-her walk-in closets, ensuite bathrooms with seating areas and lounges, and showers with heated benches and steam units. In terms of layout and entertainment, Windemere takes the finest care to make sure its homes sit within a natural environment. "We create courtyards, invite areas to step outside of the home, and open up large doors into outdoor dining and living spaces," Kubista says. "In the end, the home looks like it's been there forever, because we make sure existing trees and vegetation are kept undisturbed."
But the icing on the cake comes with amenities that give something exciting to each person living in the same home. "It's not just appearance; it's about how you want to live your life," Kubista says of the inimitable requests he facilitates. One client was an automotive enthusiast and wanted space to enjoy his cars without the burden of a garish garage. Windemere's solution was simple – a multi-vehicle underground garage. "Similar to an apartment building, it has parking for a dozen cars and it's finished as a showroom, with stone walls and a car wash. It's really a dolce vita feature that's not very common." And for customers a little less automobile-savvy and a lot more canine-adoring, the company can incorporate a fully furnished pet area, which was built for a client with an abundance of show dogs. "The individual kennel bays have beautiful wrought-iron gates on one side, and automatic wooden doors that open to the outside, which are fully gas-proof and insulated."
With a gift for developing the illustrious, the company also puts a roof over the heads of the less fortunate through Habitat for Humanity. "We'll never demolish an old home without giving them a walk-through to collect every reusable piece. It avoids landfills and it helps people in need." Doing its part to articulate dreams and build inspirational living spaces, Windemere creates royally sweet homes for the elegantly inclined.
T: 416.630.1500
www.windemerehomes.ca