Blade Aviation: The Height Of Privacy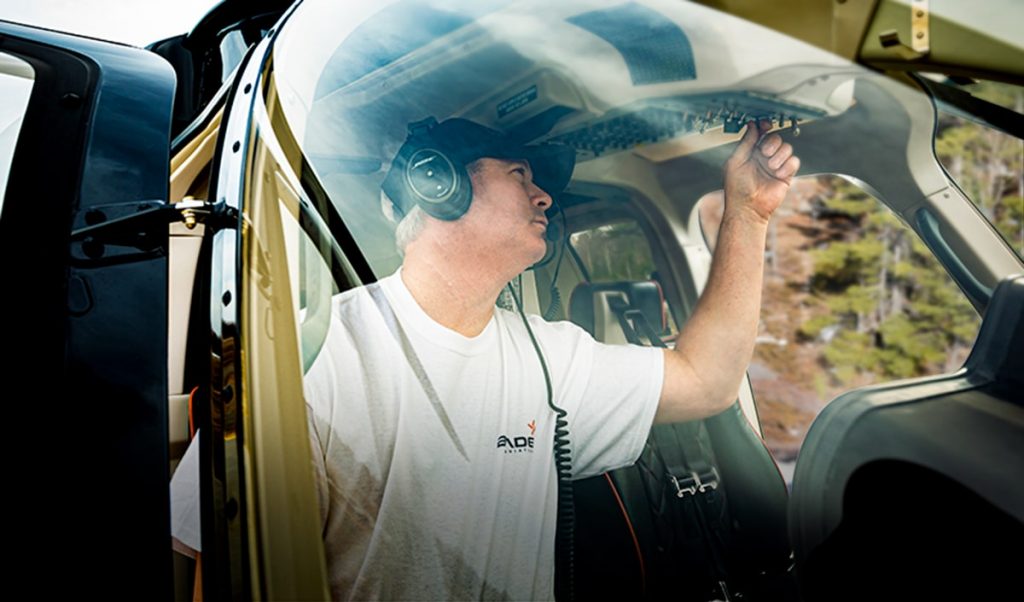 Offering VIP and private charter short-distance air travel across Ontario, this privately owned company provides the optimal solution for luxury travel to maximize cost and time efficiency.
When the pandemic hit and social distancing became the norm, the impact on the airline, tourism and cruise ship industries, which bring crowds together, became extremely challenging, and it probably won't return to normal for months to come. In fact, the Centers for Disease Control and Prevention issued guidelines in late March 2021 which said that travel is to be avoided for the time being, even for those fully vaccinated.
Where some see challenges, others, like Blade Aviation, based in Ontario, see opportunity. Blade is a privately owned aviation company offering cost- and time-effective private short-distance air travel across Ontario and to destinations such as Montreal, New York, Boston and Cleveland. Headquartered in Gravenhurst, Ont., in the heart of Muskoka, Canada's cottage playground of pristine lakes and wilderness, Blade has become the ideal solution for those looking for ease, privacy and luxury travel to maximize the time efficiency of any trip, while avoiding large crowds.
"I'm from this area and know it well, and Muskoka is booming," says Jay McMackin, Blade's chief pilot and operations manager. "We are getting more and more enquiries about little day packages and getaways. We even have what we call 'heli-picnics,' where we can land in a secluded spot, perhaps near a waterfall, and people enjoy a beautiful lunch. These days, as people are looking for things to do, those are extremely popular."
Blade Aviation's focus on Ontario, and specifically the Muskoka Region, takes advantage of the region's explosive growth in the last decade. As a result of this growth, the driving time from Toronto (North America's fastest-growing metropolitan area), which used to take 90 to 100 minutes, now can stretch to three hours — and even longer on weekends.
The escape from the density of the city during the pandemic has resulted in additional demand on recreational properties throughout the Western world. A Royal LePage real estate report in late March 2021 said the average price of Canadian recreational properties will rise 15 per cent in 2021, with some prime properties in the highly desired Muskoka Region increasing in price by as much as 25 per cent to 30 per cent.
"People have paid a lot of money for their properties in Muskoka, and time is money," says McMackin. "We can maximize their time at their properties, so they can enjoy them more. Blade is very time effective, so people are not sitting on a highway for hours and can be at their property in 40 minutes. And if their properties are big enough, we can land right outside their front door."
The Blade Aviation fleet includes Bell Helicopters, which hold seven passengers; the Airbus AStar, which hold five passengers; and the Robinson R44, for four passengers. It also offers private jet charters using the Cessna Citation X, for eight to 12 passengers, which is the high-performance leader in speed and luxury, and the Pilatus PC-12, holding nine passengers and the most comfortable and technologically advanced business jet. For fishing trips in northern Ontario, Blade also features the Beaver float plane from De Havilland Aircraft of Canada, the acknowledged "workhorse of the North," with a range of more than 730 kilometres.
"We Can Maximize Their Time At Their Properties, So They Can Enjoy Them More"
Blade Aviation's services extend well beyond a mode of private transportation via VIP charter flights, offering public and commercial transportation. It also offers one- or two-hour sightseeing tours of beautiful Muskoka, construction material transportation services, government services as required and provides a distinctive way to capture aerial photography of property, movie filming, even a memorable way to film weddings and special occasions, with the optimal angle only a helicopter can provide. Blade Aviation employs highly experienced and qualified flight instructors for those who wish to learn the joy and freedom flying can deliver.
For business trips, Blade Aviation offers effortless, quick services with luxury amenities, and golfers can take advantage of the many spectacular courses of the Muskoka Region in half the travel time. For convenience to anyone in the Greater Toronto Area, Blade Aviation flys out of Toronto Pearson International Airport, the Billy Bishop Toronto City Airport, which is adjacent to Toronto's downtown, and the Toronto Buttonville Municipal Airport, northeast of Toronto. Flying time from Toronto to Muskoka is a quick 40 minutes, and through its Black Car Service, convenient ground transportation for pickups and drop-offs is also available from Blade Aviation.
"We have luxury Cadillac Escalades, as well as a Mercedes-Benz Sprinter Cargo Van, fully loaded, and that demand has been huge," says McMackin. "Helicopters are weather-dependent, so if the weather prohibits flight, we have the option of driving them home in luxury. No other company offers this vehicle backup service."
The past year, we have all been making adjustments in how we live, work and play. Blade Aviation is the ideal transportation solution in an imperfect world and proof that through innovation and new thinking, life still must go on, and it can be enjoyed — high above the madding crowd.