Soup Coup- Harvest Corn Soup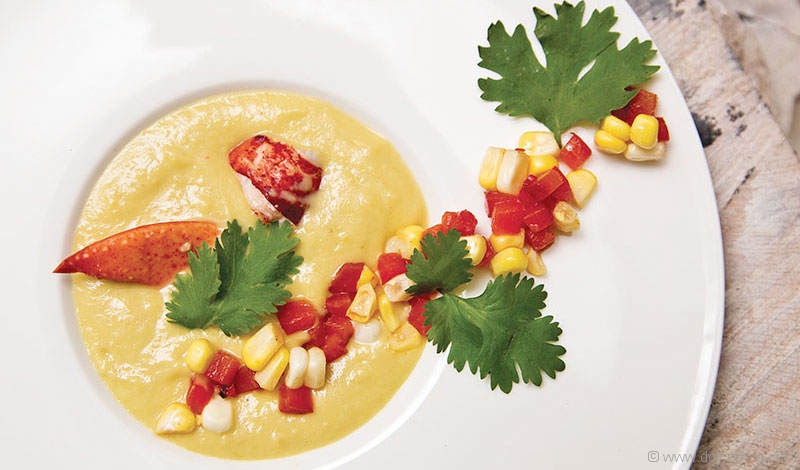 This gorgeous fall favorite blends
the sweetness of seafood in a
luscious corn bisque
1 shallot, diced
2 cups corn kernels + ½ cup (for garnish)
4 cups chicken stock
1 roasted red pepper, diced
1 red chili, thinly sliced
2 tbsp olive oil
2 sprigs fresh cilantro
4 lobster claws, steamed or poached
Salt + pepper
Method:
1. Caramelize shallot and corn in olive oil in a stockpot on high heat until golden, approximately 5 minutes.
2. Add chicken stock and bring to a boil.  Simmer
for 10 minutes. Purée until smooth and velvety.  Check seasoning and adjust with salt and pepper.
3. Mix roasted red pepper, corn kernels, cilantro, olive oil, salt and pepper to make a crunchy relish.
4. Garnish with 1 lobster claw and the pepper
and corn relish.
For more refined comfort soups from Chef Cammalleri, click here