The World's 50 Best Restaurants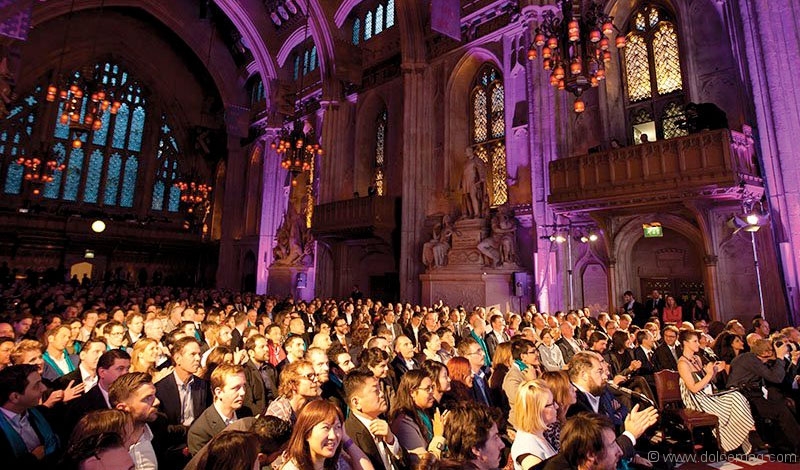 The culinary landscape is a universe of its own, a revolving and evolving vista dotted with flavour-filled havens that keep our taste buds honed, our minds blown and our travels well seasoned. After embarking on its 12th annual hunt for the World's 50 Best Restaurants, Britain's Restaurant Magazine — the Holy Bible of fine diners and restaurateurs worldwide — has released its list of 2014's most-adored eateries.

More than 900 voters from across the globe devoured their way through hundreds of candidates and tossed in their seven ballots to cultivate this year's 50 Best. The list, which includes famed, familiar rankers and a handful of talked-about newcomers alike, is serving up applause and bewilderment in foodie communities everywhere, motivating elite restaurant hoppers to map out their next culinary excursions. Perhaps a stop off at seventh-placeholder D.O.M. Restaurant in São Paulo to experience the deliciously oxymoronic relationship between wild chef Alex Atala and the refinement of his restaurant; or a trip to fourth-placeholder Eleven Madison Park in New York for a Swiss chef's luxurious take on Big Apple cuisine (think smoked sturgeon on, as the waiters describe it, "their take on an everything bagel").
The roster was announced at the awards ceremony this spring at Guildhall in London, causing a stir as Copenhagen-based Noma returned to the No. 1 spot. Headed by chef René Redzepi, Noma claimed first place in 2010, 2011 and 2012, but swapped with Girona-based El Celler de Can Roca in 2013, taking second place while the Spanish eatery stole first. "I don't think it was expected at all, by anybody," says William Drew, editor of Restaurant Magazine, of the comeback. "The list rankings go up and down. It's dynamic — it changes every year, and that's the nature of it. But there's also a strong sense of continuity through it." Straying from this continuity was the introduction of a new award this year, World's Best Pastry Chef, which was presented to El Celler's Jodi Roca. "He deals a lot in aroma, recreating edible fragrances from famous perfumes, and he's played around with movement in desserts," says Drew. "These things are almost off-the-wall crazy, but he has the skill to make them delicious."
Also recognized this year was the Lima, Peru-based restaurant Central with the Highest Climber award, having rocketed up 35 places since last year's rendition. The 2014 Highest New Ranking for having placed 17th in its first year entering went to Gaggan, a unique destination restaurant in Bangkok serving revamped Indian snacks and street food. Regardless of the country, these chefs are storytellers, sharing their tales via the stovetop and chopping block — with a brush of fermented grasshopper sauce, too. The World's 50 Best Restaurants presents a conveniently pre-navigated multi-sensory adventure waiting to be tapped into by those who can stomach the fearless eccentricity of each jaw-dropping dish.
www.theworlds50best.com
Restaurant Magazine's 50 best restaurants
1. Noma – Copenhagen, Denmark
2. El Celler de Can Roca – Girona, Spain
3. Osteria Francescana – Modena, Italy
4. Eleven Madison Park – New York, USA
5. Dinner by Heston Blumenthal – London, UK
6. Mugaritz – San Sebastián, Spain
7. D.O.M. – Sao Paulo, Brazil
8. Arzak – San Sebastián, Spain
9. Alinea – Chicago, USA
10. The Ledbury – London, UK
11. Mirazur – Menton, France
12. Vendôme – Bergisch Gladbach, Germany
13. Nahm – Bangkok, Thailand
14. Narisawa – Tokyo, Japan
15. Central – Lima, Peru
16. Steirereck – Vienna, Austria
17. Gaggan – Bangkok, Thailand
18. Astrid y Gastón – Lima, Peru
19. Fäviken – Järpen, Sweden
20. Pujol – Mexico City, Mexico
21. Le Bernardin – New York, USA
22. Vila Joya – Albufeira, Portugal
23. Restaurant Frantzén – Stockholm, Sweden
24. Amber – Hong Kong, China
25. L'Arpége – Paris, France
26. Azurmendi – Larrabetzu, Spain
27. Le Chateaubriand – Paris, France
28. Aqua – Wolfsburg, Germany
29. De Librije – Zwolle, Netherlands
30. Per Se – New York, USA
31. L'Atelier Saint – Germain De Joël Robuchon, Paris, France
32. Attica – Melbourne, Australia
33. Nihonryori Ryugin – Tokyo, Japan
34. Asador Etxebarri – Atxondo, Spain
35. Martín Berasategui – San Sebastián, Spain
36. Mani – Saõ Paulo, Brazil
37. Restaurant Andre – Singapore
38. L'Astrance – Paris, France
39. Piazza Duomo – Alba, Italy
40. Daniel – New York, USA
41. Quique Dacosta – Dénia, Spain
42. Geranium – Copenhagen, Denmark
43. Schloss Schauenstein – Fürstenau, Switzerland
44. The French Laundry – Yountville, USA
45. Hof van Cleve – Kruishoutem, Belgium
46. Le Calandre – Rubano, Italy
47. The Fat Duck – Bray, UK
48. The Test Kitchen – Cape Town, South Africa
49. Coi – San Francisco, USA
50. Waku Ghin – Singapore