A Flair for the Dramatic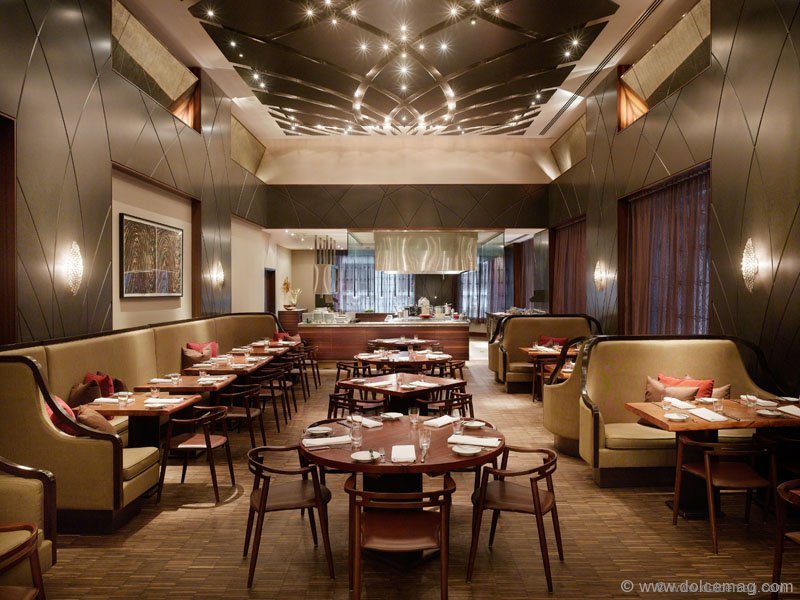 With two new notable creations at famous hotels in Las Vegas and Quebec City, famed architectural designer David Rockwell and the Rockwell Group are again playing to great reviews
Raised in a family that embraced the theatre — his mother was a dancer and choreographer — David Rockwell, founder and CEO of international award-winning cross-disciplinary architecture and design firm the Rockwell Group, knows the power of creativity in telling a story.
"When we moved to Guadalajara, Mexico, when I was young, there was so much colour and vitality," says Rockwell. "All of life happened in public, on the streets, in the marketplace. It was there my interest in spectacle and immersive experiences really began."
Rockwell has become one of international design's most acclaimed masters, recognized for an innovative approach to architecture in a myriad of environments, formed by his philosophy that every design should tell a story, with the story in fact driving the design.
"Crafting experiences begins with a narrative that reflects the identity of the space, the setting, and the client," he says. "We do extensive background research before concentrating on architectural elements, in order to transform the client's story into a physical reality."
It is this passion, imagination and inspiration that the Rockwell Group is bringing to two new projects in diverse cities and environments: the 181-room luxury Nobu Hotel within Caesars Palace in Las Vegas, and the venerable Fairmont Le Château Frontenac in Quebec City.
Nobu is one of the premier luxury lifestyle brands in the world, part of the private group of Nobu Hospitality, owned by chef Nobu Matsuhisa, film producer Meir Teper and actor Robert De Niro.
"We wanted to redefine luxury hospitality as an extension of the familiar fun and handcrafted Nobu style," says Rockwell, who began his firm in 1984 and now specializes in cultural, hospitality, retail and theatre design (including sets for Broadway musicals and the Academy Awards in 2009 and 2010).
Nobu Hotel features a distinct and entirely new vocabulary of raw materials like wood and stone. The bedrooms incorporate  live-edge wood tables and the bathrooms are fitted with teak wood and Japanese Umi tiles.
In Quebec City, the Rockwell Group is designing the Fairmont Le Château Frontenac's public spaces that include a bar, lounge and fine-dining restaurant, scheduled for completion in early 2014.
"The setting, of course, is extraordinary," says Rockwell. "It sits above Quebec City overlooking the St. Lawrence River, so we envisioned a comfortable, yet luxurious ambiance that reflects the hotel's history and location."
Built in 1893 by the Canadian Pacific Railway, the Fairmont Le Château Frontenac has since become an iconic Canadian landmark, and Rockwell's design will be reflective of his passion for celebratory, transformative space and community, allowing people to gather and share experiences.
"We'll have a large hanging glass chandelier inspired by an icicle," says Rockwell. "We'll also install a large lighting fixture shaped like the St. Lawrence River, running parallel to the river."
Rockwell's admired reputation is also borne from his commitment to many charitable organizations and projects that make a real difference in communities around the world. He has worked on children's hospitals and on the National Center for Civil and Human Rights, as well as on a project particularly dear to his heart, Imagination Playground in New York City, where he donated his services.
"I am very proud of Imagination Playground," he says of the permanent site opened in 2010 with portable versions now spread about the globe. "It was the result of over five years of research, development and testing to figure out the best environment and tools to encourage unstructured, child-directed free play."
In the world of theatre, bringing something different to each production traditionally means success, and with Nobu Hotel in Las Vegas and the Fairmont Le Château Frontenac in Quebec City, Rockwell is keeping that tradition alive.