7 Austin Terrace: The Maclean Estates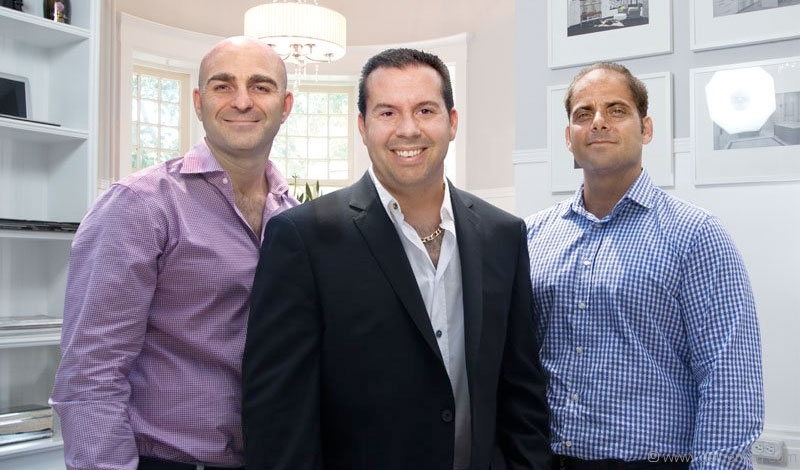 Sitting at an antique table in Casa Loma's original, turn-of-the-century coach house, the founders of Renaissance Fine Homes reflect on their passion for preserving the past. "We may not have a storied history like England or Italy but, if we don't start protecting it now, we're never going to have that story," says Matthew Garnet, vice-president of development. The rustic E.J. Lennox–designed property now serves as a presentation gallery for their latest project — 7 Austin Terrace — a restoration development just steps away that's made headlines for reviving the cultural and architectural identity of an estate built in 1910 for iconic Canadian editor John B. Maclean.
"I think Toronto is definitely striving for these quality restoration projects and a lot of developers shy away from it because it's not that easy," says senior vice-president Pat Lamanna, of the Georgian Revival estate that was at risk of demolition after years of neglect. "That stretch of the neighbourhood had a number of large estates — still does — along the top of the ridge. This was an important one and the residents are really active in trying to preserve that kind of value," says Scott Weir, 7 Austin Terrace's heritage architect and principal at E.R.A. Architects Inc.
The Maclean House was originally envisioned through the lens of John M. Lyle, the late architectural oracle and urban planner behind Union Station, Old City Hall and the Royal Alexandra Theatre. "He was really influential in carving Toronto into what it is today," says Weir. With an identity plaque above the door of unit 2, this heritage site will soon serve as the rostrum for six uniquely designed homes: three capacious town residences within the Maclean House and three brand new arts-and-crafts style abodes.
From ebony stair rails and a solid brass panther newel post, to the original marble fireplace mantle and Sotheby-appraised watercolours, this libretto of adaptive reuse has become a high-note of design. "Our goal has always been to stay focused on quality," says vice-president of construction Frank Vitale.
Herringbone hardwood, chevron marble, Juliet balconies and rooftop terraces overlook Toronto's lovestruck landmarks, those modern-day odes to an era abundant with class yet absent of ostentation, while underground parking, spacious closets, wine cellars and custom kitchens with wall-to-wall cabinetry are the forward-looking features that give homeowners a niche opportunity to inherit a piece of yesterday while investing in tomorrow.
At 7 Austin Terrace a poetic power play of past and present evokes silence yet speaks to the soul of an urban community nestled away from its effervescent surroundings. "There's a premium to live in the city, to be closer to the downtown core, but not necessarily feel like you're in a vertical city," says Garnet. "You've got Forest Hill to the North, the Annex to the south, Wychwood to the west, Rosedale to the east and you're close to the upscale shops and restaurants of Yorkville. You're in the middle of it all," he adds, describing the development Renaissance Fine Homes will take to market this fall.
This heritage outlier has a story that will continue to be told atop a ridge on a quiet, tree-lined street, overlooking a castle in one of Toronto's most coveted communities.
330 Walmer Rd., Toronto
416-777-1877