The Fathers of Modern Canadian Design – Leading Innovation with Yabu & Pushelberg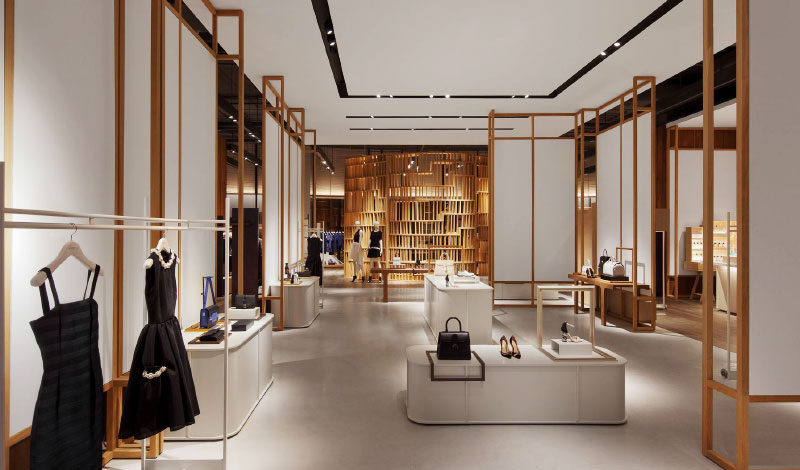 George Yabu and Glenn Pushelberg continue to innovate design, creating masterpieces in every room they work.
For close to 40 years, George Yabu and Glenn Pushelberg have been the pioneers and leaders of interior design in Canada and have been rightly recognized as the inspiration behind the phenomenal and impressive growth of the Canadian design industry.
Across so many creative design spectrums, their influence has been felt. Yabu and Pushelberg are masters at not only the practicality of design, but also its inner beauty and the very real and raw emotional edge that design can represent, and in their case, always deliver.
The unique approach of their admired partnership has paved the road forward for thousands of Canadian designers, who have looked to them and their careers as the intangible and intellectual bedrock and touchstones of an industry that is constantly changing and evolving.
Dolce recently had the honour of speaking to Yabu and Pushelberg at the 20th anniversary of Toronto's Interior Design Show. There they opened up about the secrets behind their successful lifelong partnership and their approach to design based on their many years of international experience. They also shared with us how they engage, embrace and balance their overall design philosophy across their many and diverse design assignments.

Q. What was the first piece of design that ever captivated you?
Yabu. I guess I was eight years old. There was this cool mid-century [trend] at the tail end of the psychedelic era … inflatable chairs. My sister had a clear inflatable armchair — it was very cool and had polka dots.
Pushelberg. I remember going on one of my early trips to Japan and seeing the store Muji. It was a distillation of everyday objects in simple forms. Not only a chair or a pillow or a pad, but also an egg and the container of the egg. And I thought that was a very clever idea.
Y. What ties into that is I was fascinated by my father's unusual-looking carpenter tools. He was a master carpenter trained in Japan and he immigrated to Canada. I couldn't understand the shapes of these saws and why when you're cutting wood with his saws, you pull. Western saws you push, and sometimes it flexes if you're not really accurate; pulling is far more accurate. All of these things of rational, functional design I got a sense of very early in life.
Q. What does design mean to you?
P. There are two parts to it. There are two sides of a brain creating rational things that make sense. But there are also things that fascinate us, things that have an inner beauty to them — a real beauty, not a facade of beauty. George is talking about a saw. It's a beautiful object in and of itself. It's unadorned. The quest for beauty is an important aspect of design.
Y. Beauty as a concept or notion was not stressed to a much finer degree. It was left at the wayside, and if there was time or money left, they'd see to it, but based on something from decades ago. And now, people are saying what the core is, what the object is trying to do. They are getting smart and asking, why is that shiny? Could it be matte? These are more challenging times because we are more informed.
Q. What is the power of design?
P. It's been proven even in our projects that if you create, for example, a hotel that functions perfectly, that has a unique idea to it, it draws people, and people are willing to spend a little more money for the experience. I think that's true if a design is intelligently approached. It does add value to people's quality of life. It gives emotional resonance, and I think beauty has strength in itself. It's quantifiable and qualitative.
Y. One of our clients is a restaurateur. He says, "You build something incredible or you build something beautiful, and people come to see what you have done for me. It's my job to make sure that they come back, and come back again."
There is a power to design. The intro pulls people in, and then he has to engage them to make sure they come back for the food, the service and the whole experience.
Q. How has design changed since you started your business?
Y. It's much more fine-tuned.
P. And much more sophisticated.
Y. With fewer materials and less technology, there's a lot more play in the variation you can do, let's say if you are working on a restaurant. The theme can be broader, or you can cross-pollinate between different cultures, because we're such a global city — specifically Toronto and New York City, where we were raised.
P. I think also we understand how people have changed how they use space, and we respond to that. Before, in a hotel, for example, everything was segmented. Where you worked was a different place from where you ate, from where you drank and from where you watched people. We're more fluid in the way we live and so to have a drink in the lobby, to have a quiet space to work on your device, to grab a little bite to eat, everything is different than it used to be, and you have to understand how people live differently today.
Q. How do you define a space?
Y. Sometimes the space defines [itself] for you.
P. Parameters.
Y. And the parameters set forth by the client. Basically, designers are problem solvers. How do we come to that solution? Some spaces you design for a specific purpose. There are many answers. We're always searching for the best answer. From the best answer, we're looking for a better answer.
Q. How do you define yourselves?
P. We live and breathe what we do. We're not obsessive. We are design gurus. We are particular about the choices we make in terms of how we travel, where we travel, how we live, the things around us and the people around us. I think that's all important to us. Everything is considered.
Y. As for design, interior spaces, gardening and landscaping, whatever, designing a pen or shoes — can we live with that pen? Will we use that pen? Would we buy that pair of shoes? If we like it, we can live it.
P. That's the same with whatever we do.
"We live and breathe what we do. We're not obsessive. We are design gurus" — Glenn Pushelberg
Q. How do you describe your work? What is your philosophy?
P. It's not a singular style. There's a philosophy of completeness.
Y. A soul, a metaphor and tight editing to maintain that soul and the metaphor in that story. There's an introduction and there's the body of the story and the main plot, and sometimes subplots and a great ending. Those things we have to be great editors of, because there is no shortage of really great ideas. It's the combination of little ideas to make a bigger whole, or it could be one idea that brings together all these different combinations.
P. You want to draw people in emotionally to experience your space. To us, that's really important. We learned that through more hospitality and designing our own homes.
Y. Glenn touched earlier on how we work and create these narratives. Some people call them storyboards; we call them movie scripts. Screenplays. We create the muses, and what that does is it tells a story. We'll talk about the [clients] and how they were educated in London and he went to Switzerland, she went to London City Art and became a curator. They came back and they wanted to do something cultural in this interest of the heritage of their past and where the family came from.
We make up all these stories to have a thread of contextualism to the country that you want to feel like you're in. At the same time, you want to feel modern and global. And that's why we put that she was educated and lived in London for a while, because it's such a global city now and they are very, very modern. This script helps our team stay on track, stay on point and not veer off. It also helps our clients, who often veer off in so many ways. At first, they love it, and then the next day they say, "My niece's best friend thought that we should put in some blah blah blah in the spa," and I say, "Remember the script." In many movies, if you don't have a tightly edited script, the movie is shit.
Q. What is the importance of the Interior Design Show?
P. We're humbled and honoured to represent Canada as Canadians, being the pioneers and the leaders of design in Canada. I think that we've taken that crown as an obligation to inspire others.
Y. And not just designers, architects and other creative types, but also the whole industry. We've certainly helped tell the world that there is great stuff being made in Canada.
P. And great thinkers.
Y. Great thinkers and great education. All of these opportunities and companies who'd never even thought about opening a showroom in [Toronto] without us and things like that. We're great ambassadors of [Canadian] trade all over the world, as well as intellectual property.
www.yabupushelberg.com
toronto.interiordesignshow.com
photos courtesy of yabu pushelberg