A Toast to the Holidays: Wine Cellars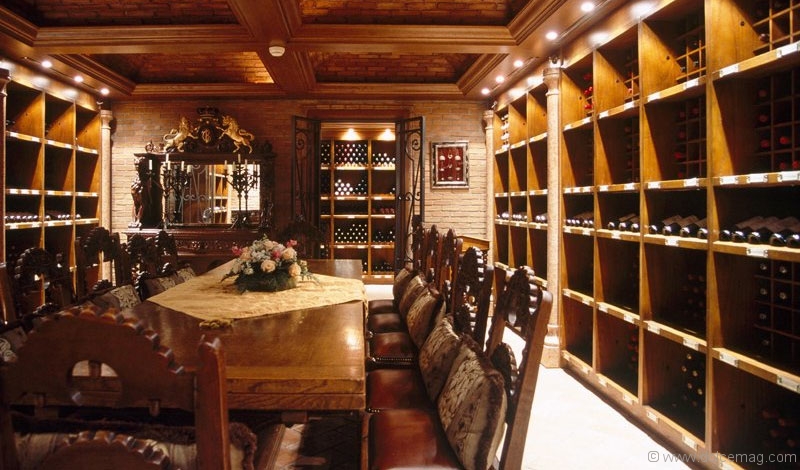 The wine cellar at the Hotel Grande Bretagne in Athens, Greece is sure to raise the pulse of any wine connoisseur. With its 17th century furniture and original artwork, it would be unique even without the extensive collection of rare and valuable wines. The presence of over 3,000 bottles of top-quality wine, however, makes it a beautiful setting for a tasting or a meal.
As an elaborate and opulent space, wine cellars are growing in popularity and can be added to homes without spending a huge amount of time.
Perhaps you have always dreamed of your own stylish wine cellar, complete with oak casing and mood lighting. Or maybe you just want somewhere practical yet classy to store your growing wine collection. With the Holidays approaching, imagine how nice it would be to walk into your own wine cellar and select the perfect bottle to match a special meal.
Unless you are an expert in both wine storage and home renovation, it is not a good idea to just jump into creating the cellar yourself, as there is often a fair amount of preparatory work that needs to be done. The best first step is to contact a specialist in wine cellars and displays. They can advise you on the ideal atmospheric conditions for your wine, including temperature and lighting. For example, the presence of vibrations is an aspect that amateurs often overlook, and this can affect the quality of the wine over a period of time. Remember: the primary purpose of the wine cellar is to store your wine in an ideal environment.
One company that knows all about the ins and outs of wine storage is Tuscan Cellars in Toronto. It specializes in converting existing rooms into elegant wine cellars, which, despite the word 'cellar,' are not always located in the basement of a house. The process starts with a consultation with a designer, who will use your specific situation – the room you wish to convert, the number of bottles, the material you wish to use – to propose a stylish and sophisticated wine storage solution. They will then take care of all the construction and installation, down to the last detail.
So, while you may still have to visit Athens to experience the famous Hotel Grande Bretagne wine cellar, you can have a unique room in your own house that you will be proud of and will keep your wine in top condition.