Painting the Canvas of Your Space: A Journey Through Photowall's Best-Selling Wallpapers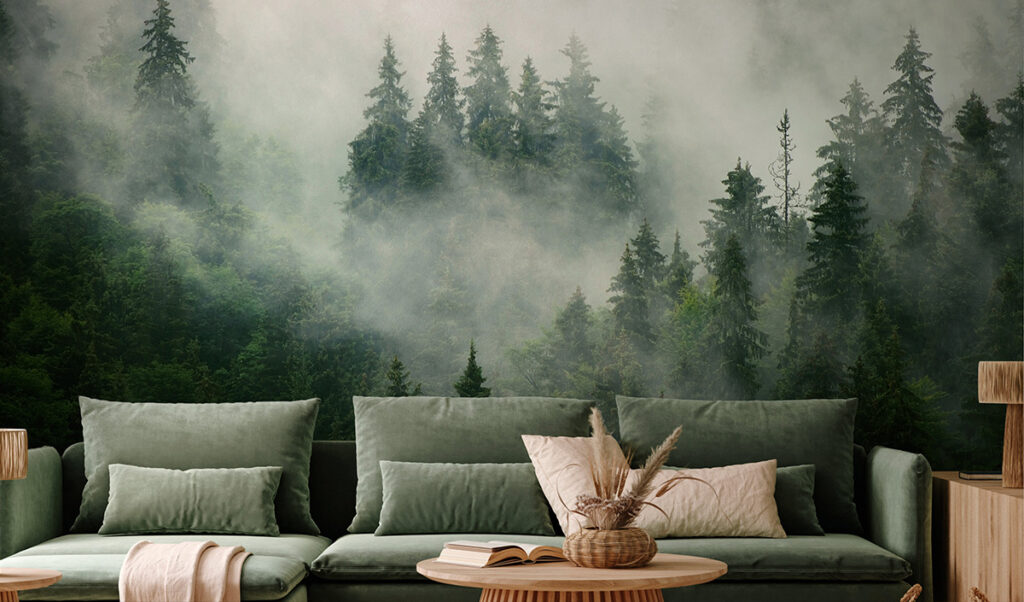 In the enchanting realm of interior design, walls serve as the very canvas of our lives. They bear witness to our stories and allow us to express our individuality. If you're longing to infuse your living space with elegance, vibrancy or a touch of nature's serenity, let Photowall be your artistic muse.
Photowall, a Swedish design house, has mastered the art of crafting custom-made wallpapers and prints. What sets the brand apart is its unwavering commitment to quality and boundless creativity. They don't just adorn your walls, they create a visual symphony that resonates with your soul.
Photowall is home to a meticulously curated selection of wallpaper designs, each a masterpiece brought to life by visionary designers from around the world. They infuse their creations with intricate patterns, vivid colours and hand-painted motifs, ensuring that your living space transcends mere functionality and becomes a work of art.
Whether you envision your bedroom as a lush floral paradise or yearn to infuse your kitchen with vibrant hues of pink, lime green and turquoise, Photowall offers a treasure trove of possibilities. The range of wallpaper styles available at Photowall is as vast as your imagination. Whether you prefer the timeless charm of stripes, the boldness of large patterns, the simplicity of solid colours or the creativity of splattered and rustic designs, there's something to satisfy every taste. With unique wallpaper collections, you can journey from modern and Scandinavian aesthetics to a groovy 1970s revival.
The best-selling wallpapers offer a glimpse into the ever-evolving world of interior design. These designs have captured the hearts of customers, reflecting the eclectic tastes and desires of individuals seeking to breathe life into their living spaces. If you're a lover of abstract art, Photowall has a selection that will awaken your inner artist. These designs use vibrant colours and bold shapes to craft eye-catching focal points in your home.
Beyond its striking designs, Photowall offers a user-friendly, customizable experience that turns your vision into reality. Your chosen wallpaper can be tailored to the exact dimensions of your wall, ensuring a flawless fit. This level of customization allows you to achieve a seamless and professional look in your space. What's more, Photowall's dedication to sustainability is admirable. All wallpapers are crafted using eco-friendly materials and inks. When you beautify your space with Photowall, you're not just embracing creativity; you're making an environmentally responsible choice.
Another option to enhance your living space is with Photowall's exquisite posters tailored to your unique vision. A wide selection of sizes and designs is available, providing ample room for your creativity to flourish. From timeless classics to modern marvels, their collection spans a diverse spectrum of artistic styles, allowing you to curate a wall that truly speaks to your soul. With the option to choose various sizes and designs, your space becomes a canvas for self-expression, transforming your home into an art gallery. Whether you're drawn to small, medium or large posters, their offerings cater to every preference, ensuring your walls radiate the beauty of art.