Suzan Fellman takes Centre Stage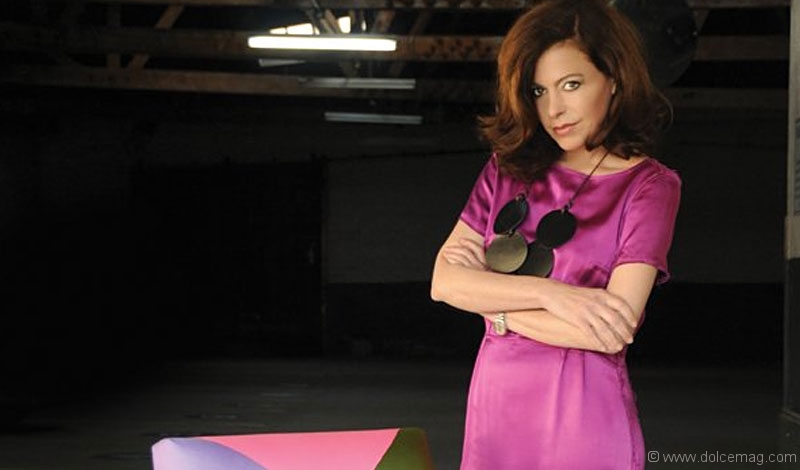 In many ways, home décor is much like theatre. And this is something that Los Angeles designer Suzan Fellman identifies with. "I understand characters, and when I design a home, I'm really developing a character."
Bursting with personality and incomparable creativity, Fellman has created quite the name for herself, becoming the new secret weapon of the interior design realm. A true artisan, the design diva reinvents herself time and time again, not only designing for residences, but also creating her own décor pieces. With an extensive background in environmental theatre and fashion design, Fellman's past lives had her producing plays, designing sets and creating her very own tongue-in-cheek clothing line called Chest n Drawers, which she made from vintage bed spreads and pillow cases. Most recognized for her immensely popular scarf-draped chandeliers and chairs, each of her designs is ornate and original, revealing a little piece of who she is.
This is instantly clear when visiting her showroom on South Cloverdale Avenue in L.A. "We change the showroom so drastically that it takes on a whole new persona every time and customers don't even recognize it," says Fellman. "We've gone from chinoiserie to rock star, to whimsical and cheeky, and we apply the fabrics and colours so that our clients can visualize what they'll look like in a home setting." Right now, the showroom is decorated with a brand new collection based on the timeless designs of Celia Birtwell and Cecil Beaton. "I basically write a whole new script every time I start a project."
Adored by her clients and peers for her down-to-earth spirit and impeccable vision, Suzan Fellman is a master of her craft. "I am so lucky to be able to create beauty every single day," she shares.