Danilo Giorgianni: One of the most trending personalities on TikTok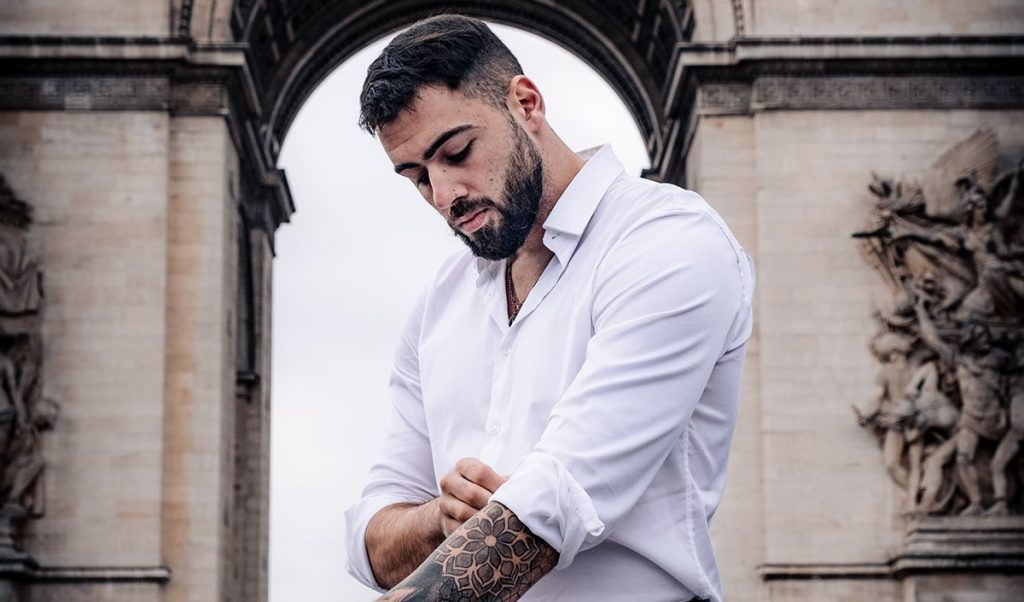 For Danilo Giorgianni, what started out as playing basketball professionally in Germany turned out to be simply a door to more opportunities. He was brave enough to keep going when he was unhappy and now he has carved out a niche for himself on social media.
Who knows where life will take you? For Danilo Giorgianni, who was born in Italy, it started as a move to Germany to play basketball. But, his best move was just to pivot and to be open to opportunities. And, what a ride it has been for Giorgianni. He has carved out a niche for himself on social media just by being his authentic self. "I think I'm an intelligent creator," he says. "I need to be myself. I like to talk. I like to dance. I like to take pictures — all these things are Danilo Giorgianni."
Giorgianni is now based in Spain. When he was 17 years old, he moved to Germany with his parents, who immigrated for employment. As an up-and-coming athlete, he had an opportunity to play basketball on a professional level in Germany. Unfortunately, his contract was not renewed. But, he had no idea that this would actually be the start of something good. By chance, an agency representative spotted him on the street and then he started modelling. "It was a bit strange for me, because first I was playing basketball in the gym every day and then, in a few months, I started modelling and doing a lot of different photo shoots," he says.
He was enjoying his life but, well, he got a little tired of modelling and he started working part time at an exclusive clothing store, too. Germany wasn't easy for Giorgianni, though: he was alone quite a bit and found it hard to communicate because he did not speak German. Everything changed when he went to Malaga, Spain, for a vacation. "I think this city gives me a lot of energy, a lot of positive vibes," he says. When he got home, he told his parents he was unhappy in Germany. They told him straight to follow his own path — he was young, and it was his life and he could make what he wanted of it.
Perhaps because of his Italian roots and culture, Giorgianni felt at home in Malaga. He started working for a popular club owned by an Italian, who was quite charmed by Giorgianni and gave him a job when Giorgianni told him simply, "I need to work because I don't have any money."
He started doing some public relations for the club, chatting up potential customers to get people inside. On his first day on the job, the club broke a record. "It's because I love to talk to people," he says. "And, in Malaga, a lot of them are Italian," he laughs. He grew the business, and finally the owner asked him if he wanted to manage their social media, too, which he was happy to do. Then, Giorgianni pivoted again. He was finding it hard to work nights all the time. "I went to work for Zara, because I needed a normal job," he says.
Life was going along swimmingly, but then came the lockdowns because of the pandemic. And, just like the rest of the world, Giorgianni started watching TikTok videos and started posting a few dance videos, too, which garnered him followers and earned him some money that he quickly spent on a new computer and professional camera. He didn't have many followers, but he kept going. Now, he's one of the most trending personalities on TikTok. And, when his Instagram account ended up with technical issues, he created a new one, where he posted only quality photos and content from places like Dubai, Paris, Sicily, Italy, Milan, Ibiza, Spain and Malaga, and his social media just began to grow. "I know how to make something that people like," he says.
Recently, Giorgianni was in Dubai (his favourite place) to collaborate with two of the most important hotels in the world. He had been to Paris previously; he stayed at the Imperial Suite in the Ritz Hotel, where Princess Diana stayed before her death.
"I'm a dreamer; I'm a guy who Dreams a lot. And, I want People to know This about me"
What's up for Giorgianni in the future? More travel content. "I think that travel is a very powerful word for many people," he says. To that end, he has a new YouTube channel where he and his girlfriend, Maria, are posting more and more travel content. "I want to show people the entire world," he adds. Right now, he is most excited about new ventures, including creating content strategies for other companies that are reaching out to him to do collaborations for their own social media.
Giorgianni reaps inspiration from many places, but he does offer some insight into how he views life. "We have only one life," he says. And, when he's gone, he wants his family to think of him as a dreamer, because that is really what he is. "I'm a dreamer; I'm a guy who dreams a lot. And, I want people to know this about me," he adds. And, he has tremendous vision. "I don't know the brand [yet], but I know that one day I will make a collaboration with the best in the world, because I am working toward this day already."
One thing is for sure: Giorgianni says he knows how lucky he is to have his parents as his heroes. They left everything behind in Italy to move to Germany for better opportunities and to give him and his sister a better life, he adds. "If I am here and if I am intelligent, a good photographer and a nice person, it is because of these two people who gave me this moment in life. I'm here for my father and for my mother," he says.
Interview by Estelle Zentil