Jessica Owens: Woman In Time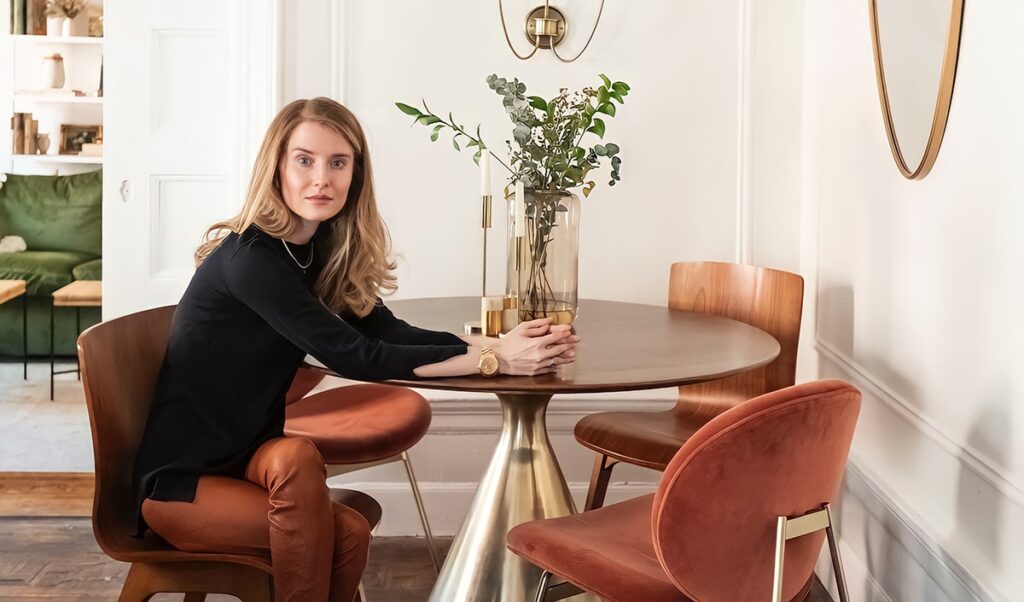 Meet the millennial spreading her enthusiasm for watch-collecting.
A woman in the field of watch collection is a rarity. Especially because she's gone by "J.J." since she was a three-year-old, it's no surprise that people assume Jessica Owens is a man when first dealing with her. But to assume that her gender indicates a lack of experience or insight would be a mistake — Owens' interest in watches started when she was 13, when she began collecting them with her father and began developing a passion for the craftsmanship and detail that goes into a classic timepiece, a shared passion which has been a lifelong bond.
However, it wasn't until New York auction house Phillips sold Paul Newman's 1968 Rolex Daytona for almost $23.5 million (US$17.8 million) in 2017 that she saw herself turning her hobby into a career. Instead of preparing a paper résumé, Owens ingeniously sent prospective auction houses and publications a video of herself walking through her own watch collection — a gambit that enabled her to put her enthusiasm and knowledge on full display. As coincidence would have it, the first person to reply to her was Paul Boutros, the Head of Watches, Americas, for Phillips, an auction house dedicated to fine collectors' watches. "I worked there as a viewing assistant for auction seasons while I was in college, and that really gave me such hands-on background and knowledge of such delicate and once-in-a-lifetime timepieces. And I thought, OK, this is exactly what I want to do. The rest, as they say, is history. Today, she is a marketer for Watchonista, a leading digital platform for watch collectors and connoisseurs, and she hopes to spread her enthusiasm to her fellow millennials.
We sat down with Owens to learn more about the art of collecting watches and her philosophy when it comes to her personal collection.
Q: From an early age, you were captivated by watches. Can you share how this fascination started?
A: My father and I originally started bonding over James Bond movies. I think the Bond movie that sang most to me wasn't when he wore a Rolex, which he did in the earlier films, but when he wore an Omega, because I grew up with Daniel Craig as Bond. So, that was always something very special. The watches in those films were so prominent — that's where my first infatuation came from because my father always wore a watch, as did my mother, which for the time was pretty rare. Not many women were wearing watches in the late '90s. And my mother, to this day, always has a watch on her wrist. I grew up seeing that, but I think seeing a watch so prominently featured in a movie instilled in me that, OK, these are really important.
Q: Why wouldn't it be as common for a woman to wear a watch?
A: What I've noticed with some of my girlfriends who are recently getting into watches is that we have so many other things to choose from. We have so many other accessories, to choose how to allocate our money. I think watches are not top of mind unless you grew up with someone who was very into them. Think about girls with makeup — they get into that because typically you see your mother with it, or you see your mother or the women around you with a handbag. I think that, as women, we just have so many other things to choose first!
"The Confidence And Kind Of Charisma It Takes For A Man To Wear A Smaller Watch Just Says So Much About Him"
Q: What do you personally love about the art of collecting watches?
A: I am primarily into vintage. I always think of myself as the custodian of a piece. Each piece has so much life before me, and I love thinking Whose watch was this in the '60s? or Whose watch was this in the '70s? Even thinking of the life that my father's or my grandfather's watches had, I love that there's such a story in that watch. In the '60s or '70s, most people had one watch, or they had two or three, and that was it — they didn't have these vast collections. They really wore that watch for everything. I just love thinking that I'm giving it more life. But I'm also taking care of it by learning as much as I can about it. You're respecting the history of the watch. And there aren't many things today, especially, that millennials are interested in, that don't go obsolete after a few years, whereas some of these watches have been around for 100 years and they're still wearable. They still have such a classic look.
Q: When it comes to vintage pieces, do you ever think about the karma of certain watches and the energy that they hold from past owners?
A: That's really interesting. It hasn't correlated to watches, whereas with fashion accessories it has. It might just be because I have such a pure love for watches … My father's firm belief, which he instilled in me, is that watches are meant to be worn. They're not meant to sit in a safe — you're meant to enjoy them. You're really meant to just love them and wear them.
I have watches that I've picked up along the way that have really intimate inscriptions on them — I have a piece with an inscription that says "Christmas of 1971." That has really no meaning to me as I'm Jewish, I don't celebrate Christmas, [but] I love that it was gifted to someone in 1971. And, obviously, if somebody's selling it, for whatever reason they're selling it, the life of that watch is done with them; they want it to go on to somebody else. And I like the idea that anybody, not just myself, can extend the life of a watch as opposed to it sitting in a safe.
Q: Would you suggest engraving a watch or are you opposed to that due to decreasing its value?
A: I'm a pretty serious collector. An engraving really diminishes the value quite minimally. An engraving would be far less of a detriment to a watch's value than not having the box and papers.
Q: How do you vet watches?
A: I mean, the fake watches out there are wildly impressive, coming from someone who's seen incredible — like, scary-good — fakes. There's no safer bet than buying it from an authorized dealer. That's the best. Now, obviously, that gets more and more difficult. But in terms of vintage, you're buying the dealer, you're not just buying the watch. I think the most important thing when buying vintage is you're buying the dealer.
Q: Is there a watch that's on the top of your list, the watch that you've always wanted but still haven't found?
A: It's not a matter of finding — it's that there's a price-prohibitive factor. It's a 6062 Rolex, a Rolex that has stars on the dial as well as a moonphase. That is a kind of a watch that, to me, has so much historical significance in the time that Rolex made it — it's wild to look at because they don't typically make complications, such as a moonphase, anymore. It's really just such a beautiful watch. I got to handle it a few times when I worked at Phillips. I got such a sense of glee because, in the watch industry, you see so many pieces. Every time I see it I just get this childlike smile on my face.
Q: Have the crypto world or NFTs translated into the world of watches?
A: I'm not super-involved in crypto or NFTs, but what I can say is there are watch brands that have started accepting crypto as payment. And there are many watch collectors who are getting into the NFT market by either creating NFTs that have a watch in them or minting watches as NFTs. A brand that's pushed this is TAG Heuer. It has a connected watch — it's a digital watch, and you can display your NFTs on the watch. That's kind of a double whammy because you have the luxury watch, but you are also displaying your own NFT. There are some watch brands that have really embraced it.
Q: For someone who wants a really nice watch to commemorate a milestone, which brand would you suggest starting with?
A: First and foremost, go to a watch store that has multiple brands. If you're not familiar with the watches, just try stuff on. I think a lot of people have an idea of what they want, but the second it's on your wrist, you might change your mind.
If you're not used to having a watch on your wrist and not used to the mechanisms and the sensitivity of a watch, I would honestly go with getting a quartz watch. I think there's no better quartz watch brand that is still luxurious than Cartier. What people don't realize is that with a lot of mechanical watches there'll be a rather expensive service fee three or four years down the line — it can be anywhere from $700 to $1,000 — whereas, with a quartz watch, it's a battery replacement. And also, with a Rolex, you have to wear it for it to go. If you're not comfortable setting it or winding it, that'll take the fun out of the watch.
Q: What are your thoughts on high-level executives who don't wear flashy watches?
A: I became friends with someone who is a very well-known collector. He's not far from my age, and what shocked me was that every time we went out to dinner or hung out he didn't wear a watch. And I was really stumped by that. And so for two weeks I didn't wear a watch — I have to tell you, I had so much fun! It was so liberating to not have that on my wrist, I got such a kick out of it. I get why the high-level guys do that … I think it's because when you think of a Rolex, it was like the Coca-Cola of watches. That was kind of entrenched: If you had a Rolex, you were successful, especially in the '80s or '90s. People still use it as a success marker because it's very recognizable. If you wear a Rolex you haven't bought a quieter brand — you want people to know you're wearing a Rolex. But there is also a school of thought where "I don't need to be recognizable. I don't need to impress anybody." And I also think the flip side of that is "I'm wearing the watch for me." For example, my father wears very discreet watches. He's, like, "I don't care if someone doesn't recognize it. I don't need that." True collectors, they're wearing the watch for them.
Q: If you were a watch, which watch would you be?
A: The Audemars Piguet Royal Oak Jumbo 15202. It works with a T-shirt, it works with a ballgown.
Q: What is one thing that fascinates you about time?
A: Where would we be without it?
Q: What are some industry trends that you're keeping an eye on right now?
A: My friend, Brynn Wallner, who runs a blog called Dimepiece, is very into promoting tiny watches not just for women, but also for men. I'd love to see more men wearing 34 millimetres and under. The confidence and charisma it takes for a man to wear a smaller watch just says so much about him. And I think it would be really interesting to see that shift.
Q: What's your favourite thing about New York?
A: There's always something to do. You can really do something at any time. And I think that appeals to a certain personality.
Q: What does la dolce vita, the sweet life, mean to you?
A: Taking your time with what you love. Being able to have the privilege of having the time to do what you love.
This interview has been edited for length and clarity.