Patrick Fogarty: Luxury In L.A.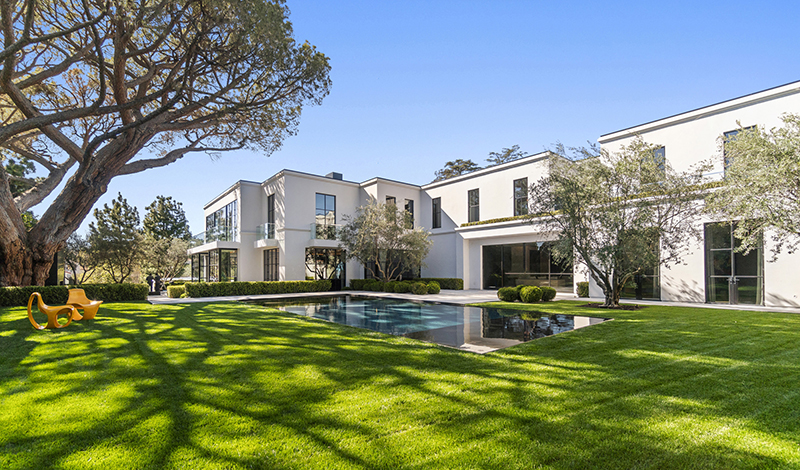 Patrick Fogarty opens up on his success as a realtor, life in Los Angeles and why knowledge is key.
Patrick Fogarty is known as one of Los Angeles's youngest and most successful realtors. Originally from London England, he moved to L.A., where his career has moved from strength to strength. Today, he is a realtor at Hilton & Hyland, and doesn't just apply years of real estate experience and experimentation to the city's luxury home market, but he is also working alongside internationally recognized architects developing residential projects in the Beverly Hills and Sunset Strip, Calif., areas. Following the recent sale of an eight-bedroom, 11-bath property on Angelo Drive, Beverly Hills, complete with techno gym, screening room, guest house and staff quarters for more than US$42 million, Fogarty offers insight into the real estate industry. He talks about his success, background and what he would say to someone looking to follow in his footsteps.
Q. What drives your passion for the real estate industry?
A. Working with people from all walks of life and my interests in design and architecture are all elements that make me passionate for this industry.
Q. When did you know that this was your career choice?
A. About six years ago. I was [involved in property] developing before and had learned values of all the markets from underwriting deals. Initially, I was going to represent my own deals on flips, but then I got a listing with a neighbour from a property I [had] remodelled. I sold that house and then sold another on the same street, and it all snowballed from there.
Q. Did you ever have other career plans prior to becoming a successful realtor?
A. Yes, in residential development.
Q. What attributes do you think you possess that fuel your success?
A. Determination, dedication and passion. After I got started in the business and had some successful sales, one thing happened after the other, and I ended up where I am now. It was really about understanding how this industry works and making smart business moves. Once you can master that, life kind of takes things into its own hands, and one thing turns into another and leads you to where you are now.
Q. How do you describe your approach when helping your clients buy or sell a property?
A. I am all in with each client, and I make sure they realize that I am fully committed to them. I also know the market like the back of my hand and make sure to really emphasize to the client why the property they are interested in is unique.
Q. What is the most expensive property you have listed/sold?
A. Recently, I represented the buyer for 1155 Angelo Dr., Beverly Hills, Calif., 90210, which sold for US$42,750,000.
Q. Tell us a bit about your childhood and family history.
A. I was born and raised in London, England. My family is in the music business. Q. What advice would you offer to someone who would like to embark on this career path? A. Knowledge is key. Nobody can take it away from you, and if you're more knowledgeable than your competitors, you'll have a distinct advantage, even if they've been doing it for longer. Follow up. Consistently follow up, whether it's with other agents from showings or both existing and potential clients. Market yourself. Pick a day each week to focus on growing your business in addition to all your existing client-base affairs. Make sure you love it.
Q. What is something you would like to change about your industry?
A. The professionalism of agents.
Q. Define happiness.
A. Being healthy, achieving your goals and setting new ones.
Q. What does la dolce vita mean to you?
A. Life is beautiful, so take advantage of it and follow your passions. Use every opportunity to not only fully succeed at your passions, but also take time to find new ones.
Q. Tell us about a special memory of someone who has helped you become the man you are today.
A. My parents, by far; they were always fearless and took risks. I definitely think seeing this from a young age played a role in how I am today. Q. What values do you admire in life and in business in people? A. When people are of their word.
Q. Where do you like to go to find inner connection?
A. Cape Town, South Africa.
Q. Name a few favourite restaurants and shops in the city.
A. In Los Angeles, the Fountain Coffee Room at The Beverly Hills Hotel for breakfast; Fred Segal Mauro Cafe on Melrose [Avenue] for lunch; and Wolfgang Puck at Hotel Bel-Air for dinner; Alfred Coffee on Melrose Place for coffee; and I love A.P.C. on Melrose Place for clothes .
Q. Is there anything else you would like to share with our readers?
A. Call me if you're thinking of buying or selling: PatrickFogarty.com