Tom Cochrane
Musician and Officer of the Order of Canada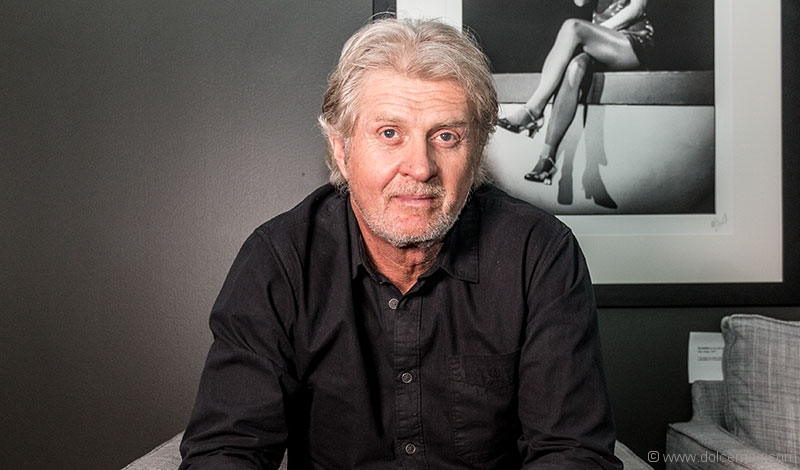 Tom Cochrane
Musician and Officer of the Order of Canada.
The introductory drumbeats are unmistakable. So too are the opening staccato electric guitar chords and the overlapping harmonica notes. For many, these trigger subconscious cues to turn the volume on high for what has become one of the most recognized, rollicking rock songs of a generation: "Life Is a Highway."
The 1991 megahit not only propelled Canadian Tom Cochrane into a globally known musician, but helped the album from which it came, Mad Mad World, sell three million copies to date. It also earned him a Grammy nomination.
Twenty-five years later, the 63-year-old is as much looking back as looking forward — a four-decade-long career retrospective, an anniversary reboot of Mad Mad World, continued charity work and ambitious writing projects en route.
Recently, that lyrical highway turned into a literal one when a section of road was named after Cochrane, leading to Lynn Lake, Man., his place of birth.
"That was a cool honour," he remarks of the homage to his song. "It's crazy."
The local boy does good has been the culmination of some forty years in the music industry, beginning humbly with an eleven year old who sold his train set to buy his first guitar.
As a young adult, stints as a cab driver, a paint shop clerk and a Sears loading dock worker were what he once called "character builders" where "you learn from and draw songs from."
By 1974, his first album Hang On to Your Resistance would be released, concurrent to taking his show on the road wherever it would take him, be it cafés, pubs or seedy bars. (Inevitably, more character building.)
He'd join Red Rider in 1979 as their front man and since then has released 17 albums, the latest being 2015's Take It Home.
This year his reboot, Mad Mad World 25, is a remastered edition featuring live cuts and a demo of "Love Is a Highway" — the original version of first solo hit, before it was renamed. (There's also a coffee table book and tour to follow.)
Being one of few who have had the benefit of being on the inside of this country's rock music milieu for so long, Cochrane has noted an evolution of Canada's artistic identity.
"I'm a big believer in synchronicity. Things come in our life and it's up to you to either take note or not"
Thankfully, it's been many decades since there were just a lucky token handful of acts — Gordon Lightfoot, Joni Mitchell, Neil Young, Leonard Cohen and few others — whose work transcended the Great White North's borders.
That has given rise to a landscape described as "very diverse musically," with art that "affects our psyche, our wonder of the world."
Overall, what's remained consistent is "a lot of tolerance in our music, and social consciousness that's admirable in our work. Those elements combined create a pretty strong identity in our music … allowing us to have more empathy."
Despite the radical technological shift, it hasn't changed the goal of the gift of music: to evoke emotions, to stir passions, to provide comfort.
Indeed, Cochrane's no stranger to touching people's hearts, or helping them through a rough patch, whether it's through musical compositions or his long-serving charity work.
In the mid-1980s, Cochrane began sponsoring a child through World Vision right after joining the collaborative famine-relief singing effort of "Tears Are Not Enough."
Soon after, he was invited to Africa "I'm a big believer in synchronicity," Cochrane notes, the reason for seizing the opportunity. "Things come in our life and it's up to you to either take note or not."
"It left a huge impression on me. My resolve to help them [World Vision] became galvanized after that; it became stronger," Cochrane says.
Since then he has travelled Africa nine times, and twice through Asia, on behalf of the charitable organization.
Meanwhile, the list of volunteering for good causes doesn't even come close to ending there. Among the many other causes he supports are Parkinson's research, Amnesty International, War Child, Médicins Sans Frontières, Make Poverty History, World Animal Protection, The United Way and Tree Canada.
These good works haven't gone unrecognized. In 2008, Cochrane was conferred an Officer of the Order of Canada for a lifetime of charity involvement and his contribution to the arts.
The National Music Centre in Calgary, in a similar vein, acknowledged the musician's significant role in the artistic arena with its recent opening of a Tom Cochrane exhibit.
"Lo and behold … people are truly interested in archival stuff that goes way back … they were really respectful and reverential about it," Cochrane says.
In an unanticipated turn, curators weren't the only ones who found the resources compelling. Compiling these materials planted a seed in his head that there just might be enough for an autobiography.
"I think it's important for me to tell the story about where I come from, the music process and my life. I think that's something people will be interested in, in the next year," he notes.
"I always want to be doing something new. You have to follow that instinct to write, and get stuff off of your chest."
And so, even when most people in their 60s are heading for retirement, it appears as though there's no off-ramp to Tom Cochrane's highway, as he continues to be an agent of change.
photo by carlos a. pinto