Danny Jamal – Ken Shaw Lexus: A Road To Success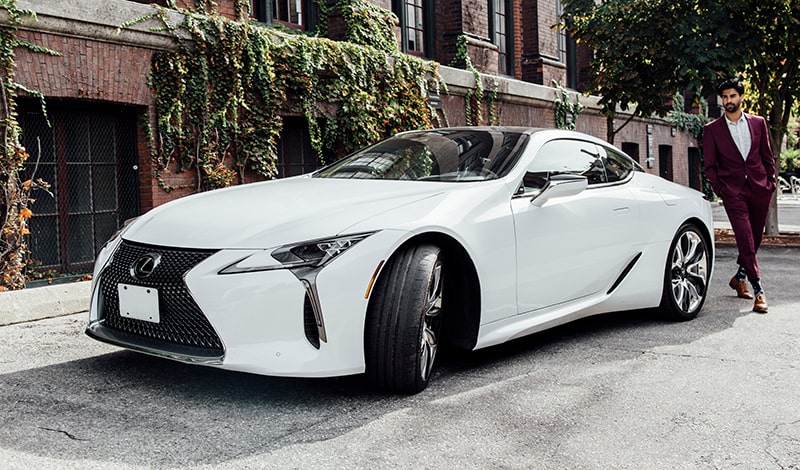 How one Toronto-based dealership has been putting customers in the driver's seat for more than 60 years.
The beginning of Ken Shaw Lexus stretches back to the 1940s, when Ken Shaw Sr. opened a service repair shop in Ballymoney, Northern Ireland. In 1954, he immigrated to Toronto and later started working at a gas station on Spadina Avenue before acquiring his own station on Dundas Street West in 1958. By 1963, he made the decision to officially open an automobile dealership.
Fast forward to 2020, past grand reopenings, and the legacy Ken Shaw Sr. started all those years ago still lives on. Today, Ken Shaw Lexus isn't just known as Toyota Canada's first Lexus franchise dealership, proudly serving Toronto for years, but it is also a successful business founded on family and unparalleled customer service.
"Our business is an anomaly because we're very fortunate to have a stable, long-term workforce," says Danny Jamal, general manager at Ken Shaw Lexus. "If you go to our website and look at our staff section, you'll see a lot of the employees have been with us for decades. We have excellent relations with not only our employees, but also our customers. We believe in honesty, transparency and treating everyone with respect."
When you look at how people-centric Ken Shaw Lexus is and the way it operates, you start to realize why it's so successful. As well as management being available to both employees and customers seven days a week, customers are known company-wide as "guests." And all feedback surveys completed after a service visit are circulated to all 150 employees, complimentary or critical. "Being a family business is a huge advantage. At this stage in Canada, a lot of dealerships tend to be corporate owned, and your store is a store number, and your employee is an employee number because they're a huge conglomerate," Jamal continues. "My door is always open for staff. And if a guest has a compliment or complaint, they can reach out directly to us, and they're always impressed by the speed at which we respond."
With the Lexus philosophy also being one founded on offering clients exceptional experiences, it makes sense that the brand and the Shaws would do so well together. "Our philosophy has always been to treat a guest in our dealership as we would in our own homes," Jamal explains. "Delivering a great guest experience is one thing, but you have to have the product to match it. The Lexus product never breaks down; it's reliable with low maintenance costs. We're fortunate to represent such a great product."
And though Kew Shaw Lexus has seen notable growth and success, it looks as though the dealership is just getting started. As well as undergoing recent major renovations, adding 18,000 square feet to its facilities, two guest lounges were also added: one is open concept on the showroom floor, and the other is private, where guests can enjoy refreshments and find a business centre if they want to continue working. "Everything is brand new, uncluttered. With over 60 years in business, when we made the decision to renovate, we felt it had to be good for the next 60 years. We're very proud of the result," says Jamal.