Hammond International Properties: Changemakers In Real Estate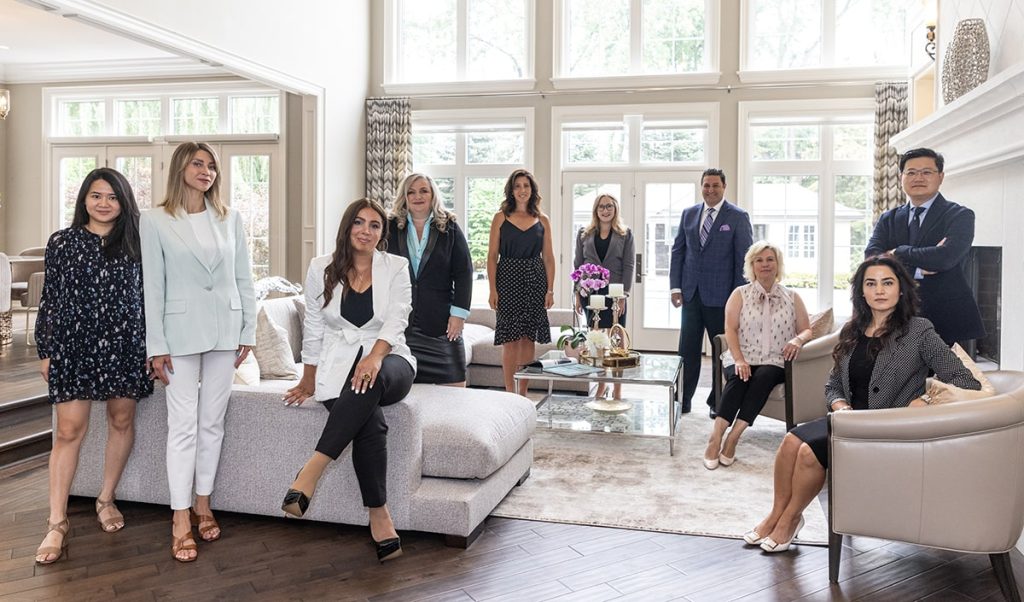 Real estate life for Hammond International Properties, a boutique luxury real estate firm in Toronto, isn't just about taking clients on a stroll along manicured pathways and into exquisite spaces of luxurious homes and developments. It's about staying true to the Hammond brand and exuding an elite level of confidence, rapport and style. In business since 2015, the company continues to maintain its sterling reputation, offering discretion and integrity to its high-net-worth clientele, including celebrities, sports figures and business leaders. Maintaining consistent communication through online and offline channels, and nurturing a deep understanding of each client's needs and goals, has been the foundation of Hammond's success. In 2020, Hammond's residential sales topped more than $100 million, with an average property price ranging from $2.55 million to $7.2 million. And in 2021, sales topped $61 million (January to July), with the average property price ranging from $2 million to $6.7 million.
Housed in a trendy, modern north Toronto complex, Hammond International Properties is a refined operation. The Hammond team undertakes the sale of 50–75 listings a year with skill and meticulous strategy. A stream of magnificently executed deals, founded on an impressive signature white-glove service, collaborative strategies and visually stimulating marketing materials, serve to elevate each property and redefine the luxury lifestyle landscape.
Recognized as the 2021 Best Luxury Real Estate Brokerage in Canada by the Luxury Lifestyle Awards, the Hammond team, led by president, Jerry Hammond, is a diverse group of consummate professionals. As a noted residential real estate authority in affluent local, national and international markets, the team's mission is founded on distinct principles: client-service excellence; immeasurable commitment; and unmatched results.
www.hammondinternationalproperties.com
@hammondintl
WRITTEN BY GENEVIÈVE D'SOUZA