Moffat Dunlap Real Estate Limited: Country Living Redefined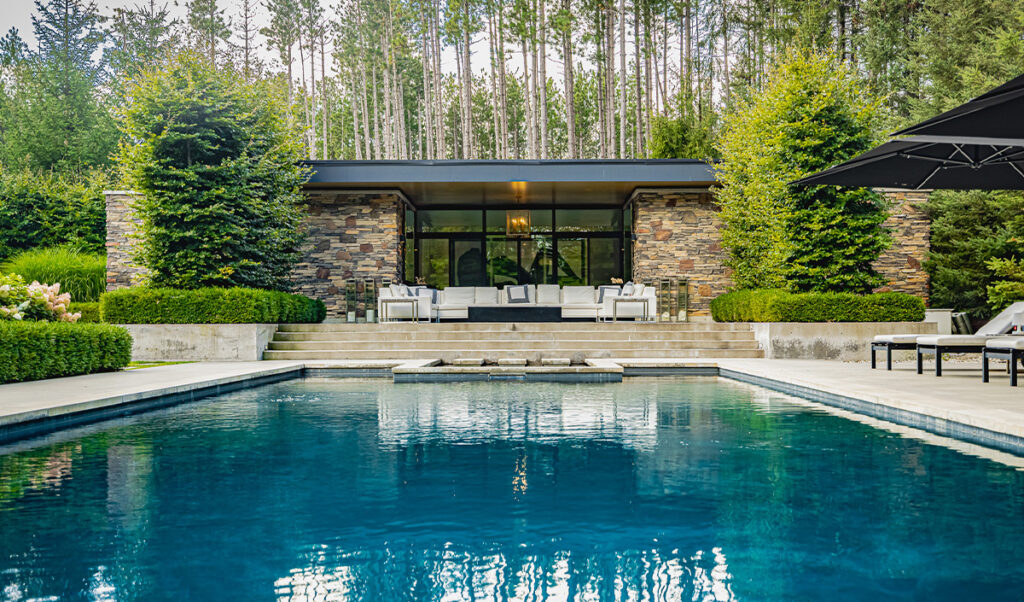 North Caledon is home to the true beauty of nature and the houses that embrace it.
Escaping the concrete jungles throughout the Greater Toronto Area to embrace country life has been a growing trend in recent years. Conventional cabin-built and quaint cottage-like homes have been surpassed by great country estates, courtesy of Moffat Dunlap Real Estate Limited. For more than 50 years, the country real estate firm has been highly regarded by communities for its exceptional experience and commitment to its clients.
Moffat Dunlap Sales Representative Nik Bonellos, who has been involved in residential and commercial realty for over 20 years, believes that the 65-acre corner residence at Escarpment Side Road and St. Andrews Road is breathtaking.
"Where the house is positioned in North Caledon allows the homeowner to embrace the surrounding nature fully," says Bonellos. You are led from the property's front gate down a winding road surrounded by tall trees and greenery. As you near the end of the path, you encounter the country estate, prominently situated on the high, elevated plain, which offers scenic views and fresh air that cannot be beat.
You step into the home to find yourself immersed in a masterfully blended setting of high-quality modern esthetics with country features such as the 14-foot-ceiling great room, the kitchen constructed with exquisite marble and onyx and boasting a captivating and stylish colour palette, a beautifully crafted fireplace, and floor-to-ceiling glass windows that allow lovely natural light to illuminate the home.
This magnificent seven-bedroom home offers a luxurious living experience. Each bedroom is equipped with its own ensuite bathroom for ultimate comfort and privacy. The home contains a spacious wine cellar capable of storing up to 5,000 bottles, perfect for wine enthusiasts. For families, there is a separate children's playroom, providing a dedicated space for little ones to explore safely and have new adventures.
The outdoor area is a true oasis, featuring an infinity pool and Jacuzzi that create a Palm Springs ambience. Additionally, there is a tennis court for sports enthusiasts and a beautiful fire pit area, ideal for cozy evenings and gatherings. To complete the package, a charming two-bedroom year-round pool house awaits along with an outdoor entertainment area, ensuring endless enjoyment when hosting friends and family in large or intimate gatherings.
The discerning buyer will recognize the inherent value and allure of acquiring a home in North Caledon. This exquisite residence, priced at $16 million, offers an extraordinary opportunity to claim this captivating escape as your own.