Fabspeed Motorsports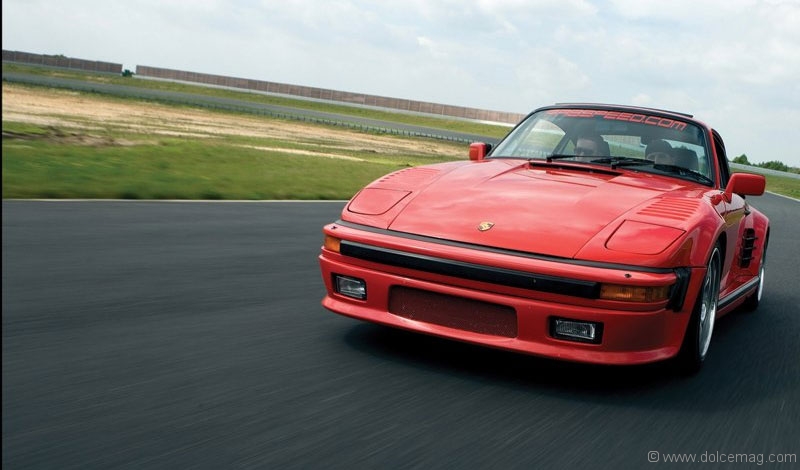 The wind whips through your hair and your pulse accelerates as you advance the throttle of your blaring engine with each winding turn. Anyone who's burned the rubber of a pristine sports car down a wide open road knows that there's no feeling quite like it.
No one understands this better than Joe Fabiani, founder of Fabspeed Motorsports, and bona fide car enthusiast. "Exotic cars are my passion," he says. "They are simply beautiful pieces of artwork that you can actually drive and experience. They are fast and fun, and make you feel alive."
A passion rooted deep in his childhood, Fabiani always knew on some level that cars would be part of his future. From a young age, the budding entrepreneur would visit his father, an orthopedic surgeon, at his office and flip through the pages of his auto magazines, dreaming that he would one day be driving the exotic cars that graced the gleaming pages. As he grew older, Fabiani's childhood dream materialized when he realized that he was not satisfied with German-and-Italian-made exhaust systems, and wanted to create his own alternatives.
Using his background in racing and engineering to his advantage, the adrenaline junkie dove headfirst into his dream and never looked back. Founding Fabspeed Motorsports nearly 20 years ago in Ambler, Pennsylvania, Fabiani offered an exciting avenue to clients craving adventure.
An innovator in the industry, Fabiani has steered his business on the path to success, creating a brand recognized throughout the world and coveted by racing enthusiasts and celebrities alike. Catering to high-end vehicles like Porsche, Ferrari, Maserati and Lamborghini, Fabiani's skilled team improves the look and performance of these rides with state-of-the-art products – all personally designed and tested by Fabiani himself. "Since we engineer the products, we'll make multiple revisions to ensure that we create parts that look great, while adding significant power and sound to your vehicle," he says. Each of Fabspeed's innovative parts promises to transform your car, giving it an edge that you won't find anywhere on the road.
Although Fabiani's business has taken off at mach speed, he has managed to remain grounded. True, he has been able to turn his passion into a lucrative livelihood, but this road warrior hasn't lost sight of what's most important. "Getting to do what I love is just wonderful and makes everyday a pleasure."
So whether you're headed for a checkered flag or the end of your driveway, enlisting the expertise of Fabspeed Motorsports promises to make it a smooth ride.