The Landmark Alliance Of Bonhams And Formula 1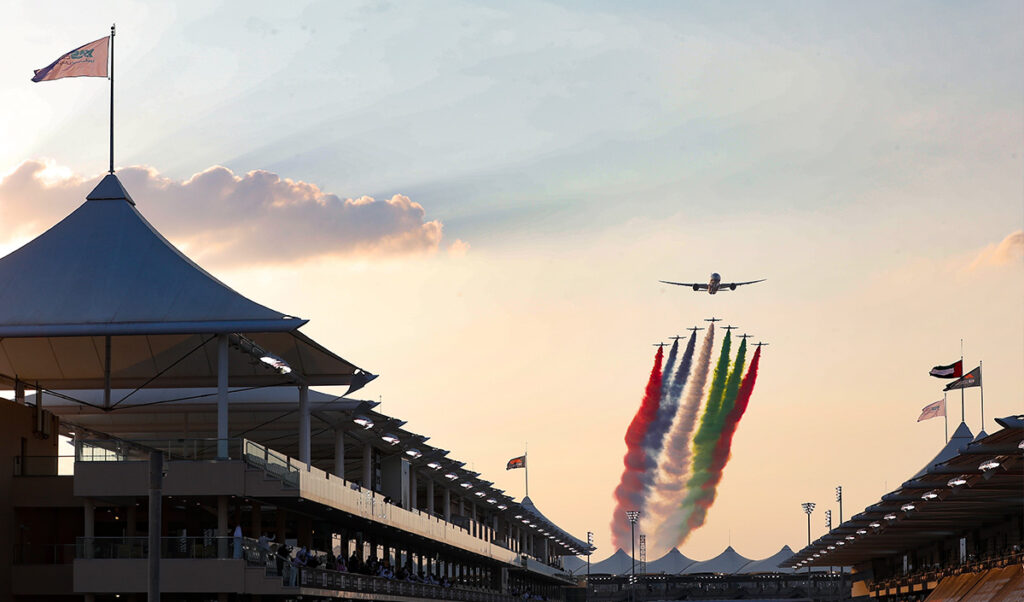 Bonhams, the international auction house, has become the Official Auction Partner of the prestigious Formula 1 Paddock Club.
November 2023 in Abu Dhabi will be a momentous month, as Bonhams|Cars will host the world's most exclusive auction of collector cars at the season- closing Formula 1 Grand Prix. The starting grid of the Yas Marina Circuit will transform into an atmospheric, high-octane salesroom in full view of the grandstands filled with F1 executives, VIP guests and registered bidders on the evening before the race.
Bonhams was founded in 1793 and has become one of the world's largest and most renowned auctioneers, offering fine art and antiques, motor cars and luxury. As the official and only auction partner hosting sales during F1 races, Bonhams|Cars and F1 will continue to expand this partnership following the 2023 season.
Holding the record for the most valuable F1 car ever sold, at £19.6 million (US$29.6 million) for an ex-Juan Manuel Fangio 1954 Mercedes-Benz W196, and many other significant sales, Bonhams|Cars has already secured major F1 consignments for the Abu Dhabi sale, including:
• Kimi Räikkönen's McLaren MP4/21 (estimate: US$2.5-3.5 million), which achieved two podium finishes and is famously remembered for an engine overheating.
• Mario Andretti's 1978 John Player Special Lotus-Cosworth Type 79 (estimate: US$6.5-9.5 million), which won the Dutch Grand Prix, then went on to also finish first at the Italian Grand Prix at Monza (though he was dropped to sixth place due to a penalty for jumping the start).
"Formula 1's worldwide appeal is undeniable, and Bonhams|Cars' clientele exactly mirrors this global diversity," says Bonhams|Cars Vice President and Global Head of Motorsport, Mark Osborne. "Formula 1 has also been very successful in captivating new generations. This partnership presents a great opportunity for Bonhams|Cars to engage with this demographic and ignite their passion for car collecting. It's not just a hobby; it's an enduring interest and all-absorbing for some."
Bonhams|Cars aims to inspire racing fans and collecting enthusiasts globally to acquire their pieces of motorsport and automotive history. While it comes with the responsibility of careful preservation, it is a globally shared passion. What better way to fuel that passion than by attending the grandest sporting event spectacle and the most high-profile collector-car auction of the year?