Zenith Collector's Edition Of Rolls-Royce Ghost Now Available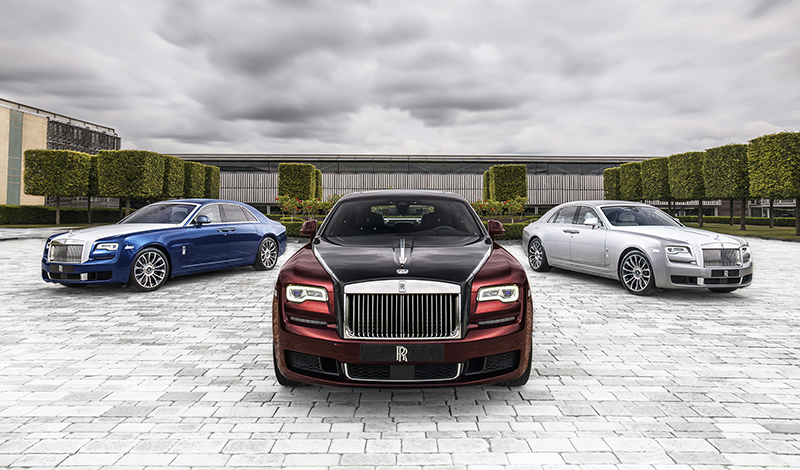 To mark its 10th anniversary, a collection of just 50 handmade Rolls-Royce Ghosts are now on offer.
In the automotive world, there is no better known symbol than the "Spirit of Ecstasy" hood ornament that has adorned Rolls-Royce motor cars for more than a century. The emblem will become even more valued as Rolls-Royce is offering to discerning collectors just 50 of the handcrafted Zenith Collector's Edition of the Rolls-Royce Ghost, marking the 10 anniversary of the beginning of its production in 2009.
The special collection of these transformative luxury motor cars is being hand manufactured at the home of Rolls-Royce in Goodwood, West Sussex, England — the only place in the world where these cars are hand-built. Orders are now being taken for this once-in-a-lifetime opportunity and are expected to fill quickly, as when the Ghost Zenith was introduced in 2009, and it quickly became — and remains to this day — the most successful Rolls-Royce ever made.
The Ghost Zenith Collection is the first limited edition opportunity offered by Rolls-Royce since 50 Phantom VII Zeniths were created in 2016 and became highly collectable. "This unique collection provides patrons of the marque with a rare opportunity to own a motor car truly evocative of our time," says Torsten Müller Ötvös, chief executive officer, Rolls-Royce Motor Cars.
Interiors of the Ghost Zenith Collection are luxury personified, with generous wood and leather features reflecting the ultimate in craftsmanship and quality. Members of the Bespoke Collective from Rolls-Royce's leather shop have created rear seats with embroidery inspired from the original 1907 Silver Ghost. The seats are accentuated in contrasting leather, presenting Ghost as the ultimate four-seat limousine.
The famed starlight headliner interior roof is presented in an original shooting-star configuration, with stars firing at random across the cabin roof. The extraordinary lighting feature consists of 1,340 individually mapped and hand-woven fibreoptic lights.
The Ghost Zenith Collection's exterior features a special two-tone application with a gloss-contrast paint finish available in either Blue with White, Silver with White or a dramatic Bohemian Red with Black Diamond.
This Ghost Zenith Collection is a rare opportunity for collectors of luxury to acquire one of the world's most acclaimed motor cars and celebrate a timeless masterpiece.