MEET ME IN THE SUN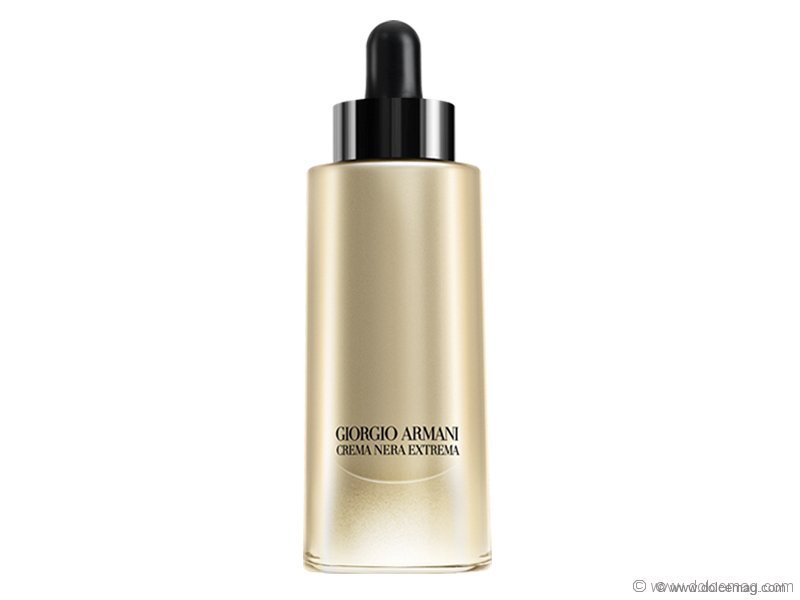 These latest must-haves will have you bouncing into spring in no time.
1. SAVING GRACE
Armani's Crema Nera Extrema Supreme Recovery Oil sweeps in to revive radiance, hydrate skin and fight wrinkles with a potent, exclusive extract.
www.armanibeauty.com
2. SHOO-IN
Say aloha to Big Island colour inspired by the Nifty Fifties. Christian Louboutin's Hawaii Kawaii limited-edition mini nail lacquer sets celebrate punchy, vibrant hues for your toes — just in time for sandal season.
christianlouboutin.com
3. PINK ME UP
Move over, nude; it's time for bold, retro lips to shine. Gucci's Audacious Color-Intense lipstick in Aegean Pink hits the spot with saturated colour and a sexy, weightless finish.
www.gucci.com
4. MANE SQUEEZE
Set your style and your day with magic in a bottle. Unite's GO365 Hairspray provides UV protection and boasts adjustable strength levels all in one can. Just turn the nozzle and have your pick of a soft, medium or strong hold. Like we said: magic!
mcmanusandcampbellhair.com
5. COMING UP ROSES
Fresh and light and oh-so feminine, Acqua di Parma's special limited edition Rosa Nobile pays tribute to the queen of flowers. Just one spritz is akin to the breeze of a fine spring day.
www.acquadiparma.com
---
EYEBROW EMBROIDERY
She's best known for creating flawless skin and captivating eyes, but it's her devotion to oft-neglected brows that sets international makeup artist Arabella Trasca apart from the rest.
Trasca's long list of devotees is raving about the latest secret in her beauty arsenal: eyebrow embroidery. Known as microblading, this Holy Grail to thin, unshapely or barely there brows comes in the form of a semi-permanent pigment that's gently pushed into the skin with a tiny blade to create strokes that mimic the presence of hair. The result is up to three years of fuller, bolder, natural-looking arches that speak of instant youth. "It's an effortless, phenomenal way to wake up to fuller brows," says Trasca.
Using one's facial features and preferences as her guide, the Toronto-based beauty expert develops customized brow shapes for each client during the first of a two-step process, so you can confidently face the world with the brows you've always dreamed of.
FOR BEFORE AND AFTERS, VISIT
www.arabellatrasca.com