Veronica's Secrets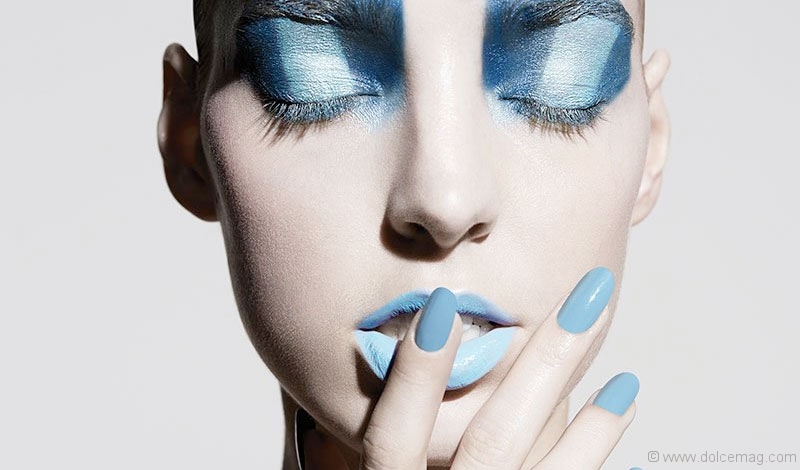 Celebrity makeup artist and hair stylist Veronica Chu spills her springtime secrets for timeless skin, on-the-go beauty and breaking out of the trend trap
On what spring has in store for beauty
I'm an orange lip-wearer; I've been wearing it for years, and I think that trend is being carried forward this season. Matte lips, too. I see different textures being used, like sparkles — I love that, playing with the unconventional. It's really exciting for me. I think this season women are really taking chances with their beauty, breaking the mould and trying new things with trends. Eyebrows are a big one, too — they're so important in shaping the face, so seeing women brush them up or make them a bit fuller is great. For hair, the "undone" look continues to be popular. And playing around with coloured eyeliners, giving a twist on the typical black cat-eye with metallic or a bright pop of neon, is a great way to welcome spring by adding a bit of brightness to your face.

On tapping into the Fountain of Youth
Wash your face at least twice a day, and never fall asleep with your makeup on, because it really clogs the pores. And wearing sunscreen is literally the key to staying young — make sure your skin doesn't get sun damaged. And eye cream is a big help. I think using eye cream is vital to keeping your eyes fresher and younger. I like the SkinCeuticals one. Exfoliate your skin! I use my Clarisonic every time I wash my face, but then twice a week I do a deeper exfoliation using something like an at-home Kiehl's facial scrub. By exfoliating, you give your skin the chance to revive itself.
On her portfolio of A-list faces
I currently work with Coco Rocha. I do her entire makeup for pretty much most of her special events or any other projects. We have some great adventures together. And I've worked with a couple of Canadians that I love, like Shay Mitchell, who's a favourite of mine, and Carly Rae Jepsen. Dustin Hoffman was one of my first male celebrities. He was amazing. We travelled quite a bit too, and he was just funny and outgoing, and just a caring, kind soul. Joe Jonas was another favourite.
On staying fresh-faced on the go
I get really dehydrated on planes, so I always carry moisturizer with me, and under-eye cream. Lip balm, too. And one of my little hidden secrets that I use for almost everything is wipes. Everywhere I go, I have a bag of wipes with me. They're perfect when I'm travelling, for everything from getting a stain out of my shirt to freshening my face. I also travel with all my cosmetics and toiletries in "mini" size.
On where to buy beauty products in her top two cities
In Toronto, I go to the main places like Holt Renfrew, Sephora and the Bay. But in New York City, I like little makeup stores that sell specifically to makeup artists. There's this one place called Alcone — it's tiny, but packed with products. It's like my hidden — well, it's not that hidden — little treasure trove of products. And it's open to the public, so regular customers can still browse and buy there, too.
On stepping out of the trend race
Don't wait until the new collection comes out to try something different [with your makeup regime]. I think that we can get stuck in a box like that, and we take cues on what people are telling us to do versus just trying something new. Trends are always kind of circulating back, things we've probably done in the past. Like metallic eyeliner — it's not new. We've done it before, but now we're seeing it reintroduced. So I think it's important not to wait for these trends to tell you what to do, and just go ahead and try something new.
On the start of her passion
In the '80s, my mother had her own beauty clinic where she did cosmetic tattooing, makeup, ear piercing, facials — basically a little bit of everything. I used to help around the store and made extra money on the side that way. I just really loved the art of the makeover — watching women come into the clinic looking one way, and then leaving looking so glamorous and beautiful. It just always fascinated me, all the things you can do to a face to make [a person] look different.