22 Central Park South: A Love Story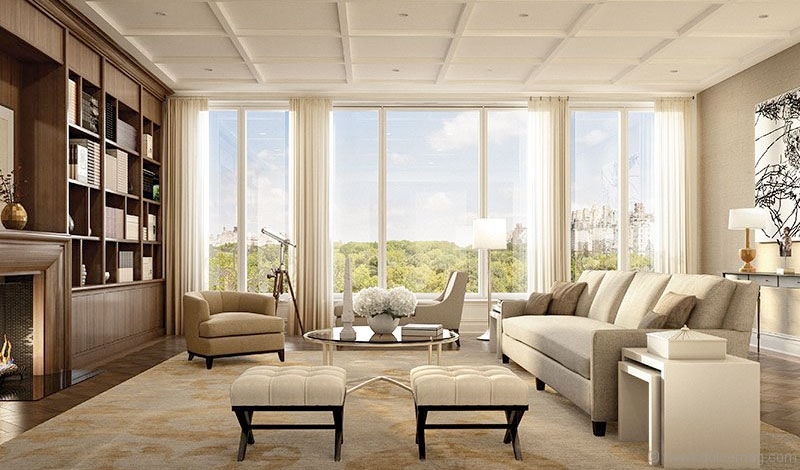 This is the stuff dreams are made of: Elad Group partners with luxury retailer Bergdorf Goodman to introduce what's next for luxury living in New York City
New York is widely considered to be the capital city of elite living, and it's no wonder. The day-to-day evolution of its real estate landscape is constantly bubbling up with new and unheard of concepts, each one raising the bar for the standards of higher-end lifestyles. Interestingly enough, the latest installment of this tradition stands at only seven sumptuous stories high.
It's called 22 Central Park South. Created by Elad Group, the former owners of The Plaza Hotel, it's a project that offers prospective residents much more than a lusted-after location and luxe amenities. Elad has partnered with renowned luxury retailer Bergdorf Goodman to grant 22 Central Park South homeowners exclusive access to Bergdorf's elite personal shopping, home design and spa services, placing the development in the centre of international real estate chatter. "When we first embarked on this project, we were trying to think outside the box," says Samantha Sax, director of sales and marketing at Elad Group. "We wanted to offer our clients something that they wouldn't find anywhere else. And since Bergdorf Goodman's clientele matches that of this development, the marriage between the two was immediate."

The building's six full-floor residences — each at 2,021 square feet — and the 2,943-square-foot duplex penthouse suite will fulfil their owners' lust lists through the relationship with Bergdorf Goodman. It all begins prior to the move-in, when residents are able to plan their abode from wall to wall, from ceiling to floor, with the guidance of a Bergdorf's home décor specialist. Via Skype or FaceTime, residents will chat with their designer and hand-pick items from the Bergdorf's reservoir of luxe treasures before the designer prepares the suite in time for their arrival. After settling in, the perks carry on in the form of access to not only in-home spa and beauty treatments from Bergdorf's La Mer, which opens this summer, but also a 24-hour phone line that links residents to the retailer's personal shopping and consulting services, which can be tapped into via the concierge.
The development has come as a pleasant surprise to the city that thought it had seen it all — but it's a true "first" for the team at Bergdorf Goodman. In the store's 115-year history, it has never collaborated with a developer to this extent. "We've never offered our team to anyone at this capacity before," says Andrew Mandell, VP, DMM of Decorative Home for Bergdorf Goodman. "But when we were approached by Elad Group, I could see the synergy there and I thought, 'This sounds interesting, why shouldn't we try this?'" On the doorstep of Central Park and the neighbouring Plaza Hotel, this suite of residences promises not only to complement but also to enrich one of Manhattan's most prized corridors. Fusing a traditional concept of luxury with an innovative partnership, 22 Central Park South is both a love letter to New York's timeless affluence and an invitation to the city's stylistic future to come and play