Jennifer Lawrence: Elegance Is An Attitude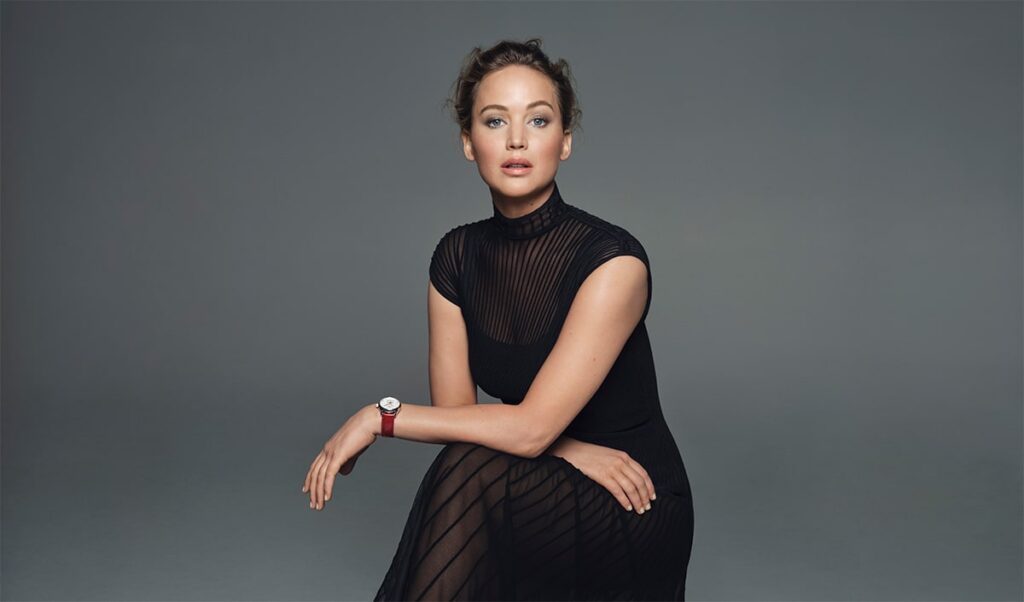 Hollywood icon and international advocate for human rights, Jennifer Lawrence has partnered with luxury timepiece crafter Longines.
Academy Award-winning actress Jennifer Lawrence has partnered with Swiss watchmaker Longines as its newest Ambassador of Elegance. The collaboration pays tribute to Lawrence's long list of accolades matched with her ability to captivate large audiences with her down-to-earth charm and witty persona. Best known for her work in the 2012 in The Hunger Games movie franchise, Lawrence took the world by storm with her portrayal of teen heroine Katniss Everdeen. Longines' CEO, Matthias Breschan, expressed his joy in having the actress join the brands vision. "Jennifer has the ability to imbue every character she plays with reality and authenticity, and off-screen, this translates into an elegance that is both natural and relatable. She is an inspiration to girls and women of all ages, and we are proud to welcome her to the Longines family."
Lawrence has graced the silver screens many times, scoring leads in numerous motion pictures, making her one of the industry's most loved and reputable actresses. Not just a wild popular success, she has also won most of the industry's top acting honours, including an Oscar, a Golden Globe, as well as BAFTA and Screen Actors Guild awards, and in 2013 was named one of Time magazine's 100 most influential people in the world.
Lawrence has created a brand for herself that her audience admires: someone who brings fresh eyes to all the roles she takes on. Backed by her commitment to shedding light on important causes, as well as voicing opinions that matter, Lawrence has ensured that the world sees her as a messenger for real-life issues and not just as another run-of-the-mill actress. With her empowering messages to the world and her bold presence in the media, Lawrence is what Longines considers to be the perfect addition to their family of ambassadors. Praising the watchmaker in anticipation of her collaboration, Lawrence shared, "Longines is rooted in a legacy of innovation and quality trusted by some of history's greatest trailblazers. I am thrilled to join the Longines family and look forward to our partnership in the years ahead!"
Aside from earning her spot as a household name in contemporary features, like Silver Linings Playbook and American Hustle, Lawrence has proven herself to be more than just an actress by expanding into the realm of production. In 2018, Lawrence established Excellent Cadaver, her own production company, which most recently has released its latest film, Causeway. Proving once again that the actress is no stranger to voicing opinions and sharing messages with audiences, Lawrence actively participates as an advocates for important movements, like gender equality. The actor-turned-advocate currently sits as a board member for the organization, Represent.us, a non-partisan group working on passing powerful laws to stop corruption nationwide.
In recognition of the brand's impact, Lawrence said, "Longines has long been synonymous with timeless elegance, which, to me, can be defined as a quiet powerfulness met with grace and confidence. And as a native Kentuckian, I've always associated Longines with the Derby and the embodiment of tradition."
Continually inspired by Jennifer Lawrence, the Swiss watchmaker praises the actor's unique take on elegance, her charm, compassion and empathy, which are reflected in all that she does both on- and off-screen. She is a refreshing and authentic addition to the Longines family, and the brand is proud to welcome her talents into its lineup of Ambassadors of Elegance.