Five Consumer Trends Driving Luxury Market Homebuyers Across North America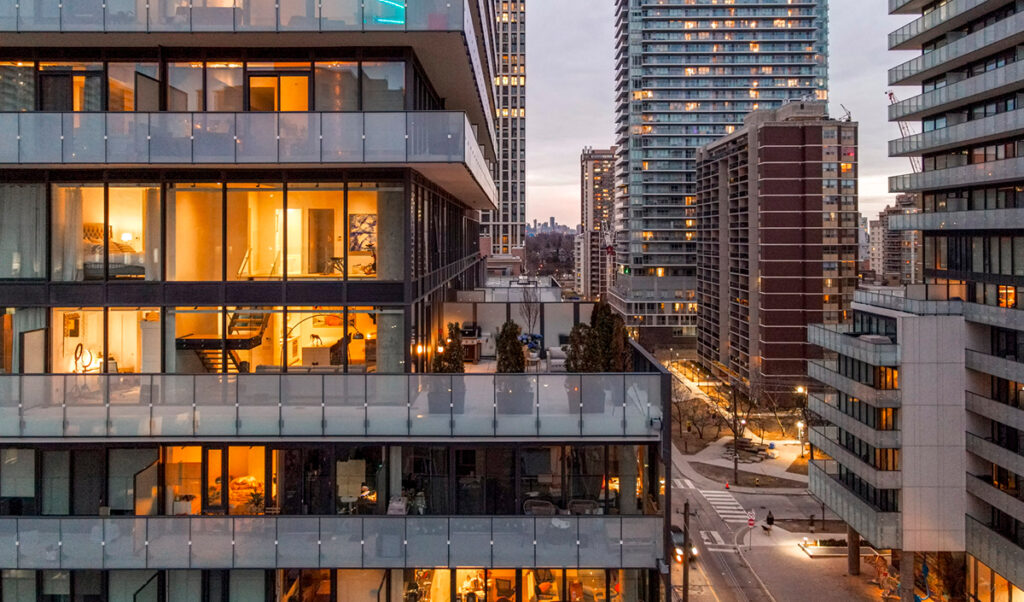 Known as a global luxury real estate brand, Engel & Völkers draws on its rich European history to deliver a fresh approach to luxury real estate in the Americas. Founded in Hamburg, Germany, in 1977, the global brand currently operates approximately 275 shop locations with over 6,200 real estate advisors in the Americas, contributing to the brand's global network of over 16,400 real estate professionals in more than 31 countries.
As a leader in the real estate industry, Engel & Völkers prides itself on offering premium-quality business services, including sharing market data and reporting original trends. Engel & Völkers recently released an original trend report detailing the top five consumer trends driving the luxury market for home buyers across North America, indicating what we can expect for the upcoming real estate market cycle.
The purpose of the trend report was to show the current mindset of luxury consumers who plan to buy a home in the next few years. Not surprisingly, the luxury home buying market is being driven by millennials, representing a significant shift and transfer of wealth and property from their baby boomer parents, with millennials making up 59 per cent of peak luxury buyers.
The baby boomer generation has benefitted from a rise in the stock market and an increase in value in their real estate – the value of their homes has risen exponentially over the years. "Baby boomers will continue to have a lasting effect on our economy, empowering millennials with financial means to largely drive the buy side of the real estate market in the years to come," says Anthony Hitt, president and CEO, Engel & Völkers Americas. The baby boomer generation plans to transfer wealth within their own lifetimes to their adult children, helping them buy real estate in an increasingly difficult market to enter.
Engel & Völkers' consumer trends are categorized under the following five categories: peak luxury buyers, the next-generation luxury influencer, international buyers, second-home seekers, and emerging affluence.
The trend report found that peak luxury buyers who are looking to purchase a home above the $3 million price point currently own or are planning to purchase a second home in the near future. To reach these individuals, Engel & Völkers suggests real estate professionals stay active on social media, as this group of homebuyers relies heavily on Instagram and Facebook to learn about real estate professionals in their desired market.
When it comes to the next-generation luxury influencer, the report found that "influencer culture" has given rise to a distinct subset of buyers who are curating their own personal brand of luxury and showcasing it online. This is a subset of buyers who plan to spend over $1 million on their next home and are likely also influential in their offline communities, which can lead to word-of-mouth exposure for real estate professionals who provide a personalized, high-touch experience when working with them. "For real estate professionals serving the luxury segment, it's important to understand and adapt to the evolving preferences of new generations, who are taking up more space in the market. Continuing to serve as market experts and trusted sources of information will be vital to providing the personalized service and expertise that today's consumers expect," says Hitt.
For international buyers, Engel & Völkers found that 62 percent of luxury buyers in North America who are looking to purchase outside the continent are millennials or Gen Z, 41 per cent already own more than one home, and 23 percent own three or more homes. International buyers are looking to work with real estate professionals who have the resources and knowledge of both local and international markets and can be flexible with their schedules.
With regard to second-home seekers, these individuals are likely to be married millennials or Gen X with children living in the household. One-third will be looking to purchase in a region of the country different from where they currently live and nearly all want this residence to be convenient for recreational activities and have home amenities, including pools, gyms and spas. Engel & Völkers found that interest rates are influencing these buyers to move up their timeline for buying a second home and that they most value an agent who can help them evaluate the pros and cons of different properties.
The last category of the five consumer trends driving luxury market homebuyers across North America is "emerging affluence," referring to first-time homebuyers, who are overwhelmingly made up of millennials and Gen Z who are making over $100,000 in yearly household income and who have likely moved to a new city and started a new job within the past year. These individuals decide where to purchase their first home based on the neighbourhood vibe, walkability and proximity to both restaurants and work. They rely on real estate professionals with local expertise and nearly half will reach out to a professional before identifying homes they're interested in online.
Engel & Völkers' exclusive trend report gives us good insights into what the next year is anticipated to be like when it comes to the decisions made by home buyers, as well as the strategies real estate professionals should take to reach these five categories of home buyers.
Q&A with Anthony Hitt, president and CEO, Engel & Völkers Americas – The Luxury Home Market Report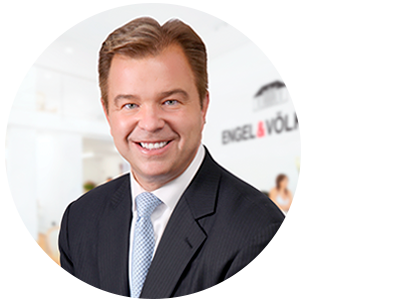 Q: Which trend amongst the five consumer trends driving the luxury market do you believe is the strongest? Why?
A: Engel & Völkers believes peak luxury buyers are driving the luxury market. As a staple in the luxury market, these consumers are purchasing homes priced over $3 million. The shift is that 59 percent of these consumers are now millennials as they are in their prime earning years when previously this was comprised of baby boomers and Gen Xers.
Remote work is the new norm for many, informing much of this cohort's decision to purchase a second home in the near future.
Q: What do you believe will be the biggest challenge for both homebuyers and real estate professionals as it relates to these trends?
A: We believe the biggest challenges for homebuyers are rising interest rates and overall affordability. While the rate hikes haven't impacted prices as heavily in the luxury market as the conventional, some homebuyers are feeling pressure to alter their purchasing timelines as a result.
This fluctuating market presents an opportunity for real estate professionals because they have to educate their clients on real-time market conditions that are changing quite rapidly. Local market expertise is key to succeeding as a real estate professional in the luxury space and today's market.
Next year, many Canadian luxury buyers will also be looking to purchase abroad, presenting a challenge to real estate professionals to assist when duty calls. One of the assets of working with Engel & Völkers is our global network, where an advisor based in Canada has a network of international professionals they can lean on.
Q: What advice would you give to a millennial who is looking to buy a home, recently having received a transfer of wealth from their boomer parents?
A: We would advise millennial home seekers who have just received a transfer of wealth from their parents to work with a local real estate advisor that knows the neighbourhoods you're looking to purchase in and can offer advice on how the market is doing in real-time. They will make sure that the price you're offering represents the true value of the home.
Now can be a great time for many, taking advantage of less competition due to a cohort of buyers who are standing on the sidelines as they continue to monitor how the Bank of Canada will proceed with interest rates. Presently, you can purchase a home with conditions on financing and inspection, which has not been the case in major metropolitan areas for some time now.
The real estate market is going through a period of adjustment as it normalizes from overshooting during the pandemic. View it as a long-term investment and choose a property that has the lifestyle and amenities you'll be happy with for years to come.