The Beckham House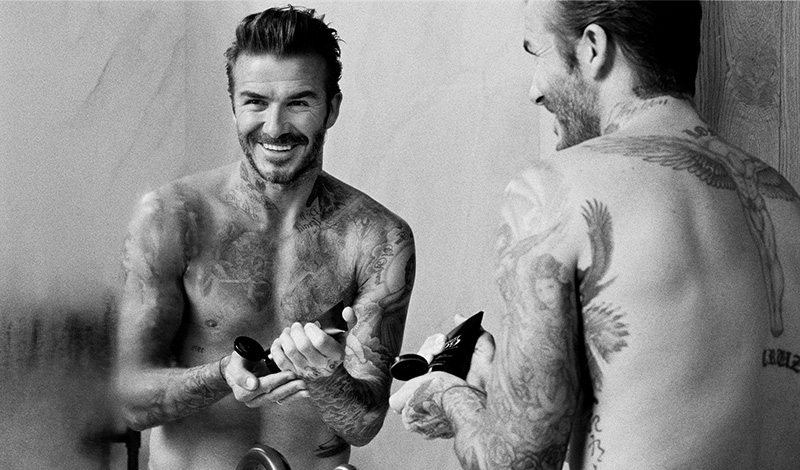 David Beckham has announced the March 2018 launch of his first global grooming brand and the buzz is deafening. Beckham has collaborated with many brands in the past — but now, as the founder of his own brand, the retired footballer is the one making the roster. He decided to pair up with L'Oréal Luxe to create 19 innovative products to help any man achieve whatever style he might want. Beckham recognizes that all men are unique and so are their grooming styles, but with this huge range of products, the possibilities are endless.
Beckham, notorious for changing up his own look, wanted to "revolutionize society's take on grooming as part of modern masculinity." This is why House 99 was designed to offer innovative formulas for "men who are not afraid to explore their own unique style and express their identity."
Beckham, husband to Posh Spice Victoria Beckham, always gives off an alpha male air through his iconic style, yet also maintains a soft touch to his edgy style; he is often spotted entertaining his adorable brood of impeccably groomed children.
"I'm so excited to finally share House 99 with everyone around the world! For me, grooming is not only about how you look, but how you feel," says Beckham. "It's about being comfortable, trying new things and shaping your next look. I created House 99 to give people the inspiration as well as the right products to experiment and feel completely at home doing so. House 99 is here to support men, to give them the tools they need to create whatever look they are going for. Welcome to the house."
House 99's goal is to provide all the tools men need to experiment with their look in order to express their own evolving style and personal identity. The brand is taking a holistic approach to grooming by merging British barbershop culture and style with hair, skin, beard and tattoo innovation to build a home for every man's next look.