The Chanel Touch: A Chic Wardrobe Fit For A Barbie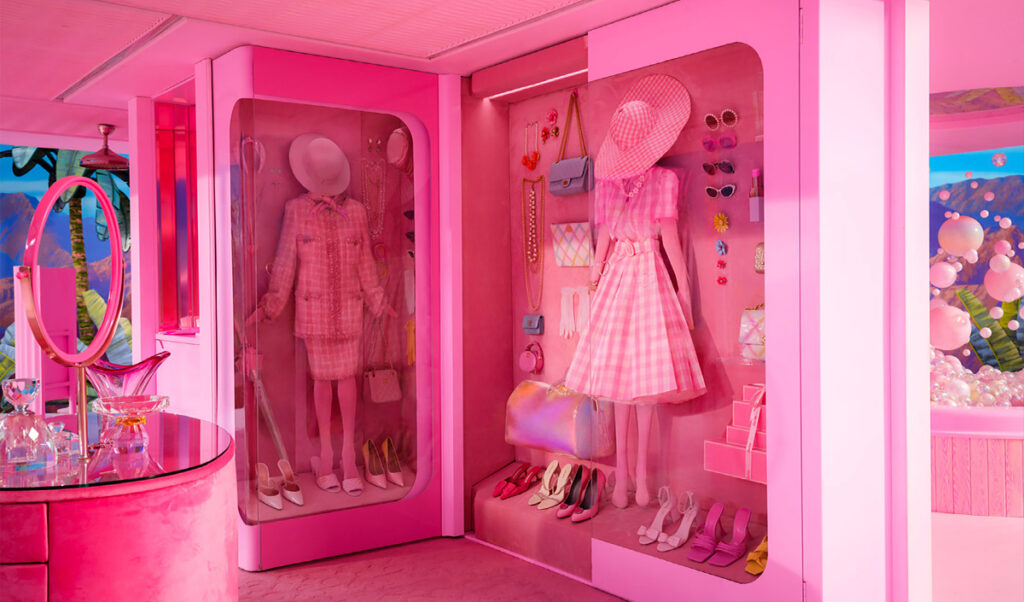 "Come on, Barbie, let's go party!" It has officially been a hot pink summer with no shortage of collaborations and iconic brand endorsements for the latest blockbuster phenomenon — Barbie
Among the many brands featured in the motion picture Barbie, one luxury designer and iconic couture house stood out from the rest – the House of Chanel. Providing a fantastic addition to the Greta Gerwig film produced by and starring Oscar nominee and lead actress Margot Robbie, Chanel proudly joined the project, making their statement with five on- screen looks created especially for Robbie's character; after all, she is an ambassador for the house.
The outfits fit for a doll included three tweed suits and a dress for the leading lady's portrayal of "Stereotypical Barbie," plus a "Ken-tastic" ski suit fit for her male counterpart Ken, embodied by Canadian heartthrob Ryan Gosling.
Now, these looks were nothing short of perfection, with the film's head costume designer, Jacqueline Durran, working closely with the house to ensure each outfit was curated just right for Barbie. Durran previously mentioned to Vogue that anything that was not "the right size or colour, they remade for us." Their efforts to establish perfection were well received as this helped paint the perfect "Barbie world" that Robbie and her co-stars are depicted as living in.
As the character goes about her journey, she is seen wearing a variety of pink numbers selected from the ready-to-wear, Coco Beach and Coco Neige collections, all from the mind of Virginie Viard.
Bringing outfits selected from an archive of runway treasures to the big screen, Barbie showcased pieces from a vault dating back to spring/summer of 1995.
Making their blockbuster débuts were select garments originally worn and modelled on the catwalk by icon Claudia Schiffer — a patterned pink tweed suit finished with iridescent sequins along the trim and adorned with the house's signature double-C emblem on its buttons.
In a previous interview Robbie mentioned, "One of the archival suits I wore had a little label saying, 'Claudia' on it … I was like, 'Wow!'"
Of course, no outfit would be complete without accessories – Barbie was accessorized head-to-toe with beautiful and very rare Chanel pieces. Her outfits were enhanced by several signature quilted bags, including (most notably) a hot-pink heart- shaped one, a variety of shield eyewear and select holographic cuffs from the Coco Neige collection.
The final pièce de résistance was her statement necklace decorated with diamonds and gemstones complete with pearl drops and the notable interlocking Chanel Cs from the '95 collection.